Rice University faculty members Sibani Lisa Biswal, Kaden Hazzard and Andriy Nevidomskyy have been elected fellows of the American Physical Society (APS).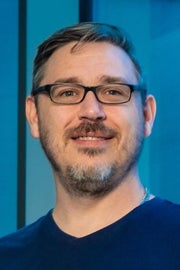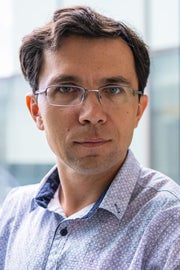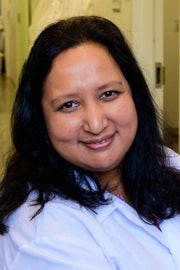 No more than one-half of 1% of APS's 50,000-plus members are elected fellows each year. To be nominated, candidates must advance the field through significant achievements in original research, teaching or the application of physics to science and technology.
Hazzard and Nevidomskyy, theoretical physicists who study quantum phenomena, and Biswal, a chemical engineer and materials scientist who studies the fundamental physics of soft matter, are among 153 new APS fellows announced today by the society.
Hazzard, an associate professor of physics and astronomy, joined Rice in 2014. He studies the behavior of quantum systems, especially ultracold matter that is cooled to temperatures of a nanoKelvin, exploring how they can be used to generate novel quantum states or simulate the behaviors arising from quantum entanglement in solid-state materials. APS's Division of Atomic, Molecular and Optical Physics honored him for "contributions to the understanding and engineering of quantum matter, especially ultracold atoms and molecules with dipolar interactions, and fermionic SU(N)-symmetric alkaline-earth atoms in optical lattices."
Nevidomskyy, a professor of physics and astronomy who joined Rice in 2010, studies exotic quantum phases and phenomena like unconventional superconductivity, quantum spin liquids, and exotic forms of metallicity and magnetism that arise from the collective behavior of electrons in strongly correlated quantum materials. He was honored by APS's Division of Condensed Matter Physics for "theoretical contributions improving our understanding of the collective behavior of electrons in quantum materials, including novel phases in unconventional superconductors and strongly frustrated quantum magnets ."
Biswal joined Rice in 2006 and is the William M. McCardell Professor in the Department of Chemical and Biomolecular Engineering, a professor of materials science and nanoengineering and a senior associate dean of engineering. She researches the fundamental physics that govern soft matter like colloids, surfactants, lipids and polymers. APS's Division of Soft Matter honored her for "fundamental contributions to understanding of the assembly of superparamagnetic colloids in magnetic fields, discovering mechanisms governing multiphase flows in porous media, characterizing molecular transport in lipid membranes, and developing porous silicon anodes for lithium-ion batteries."