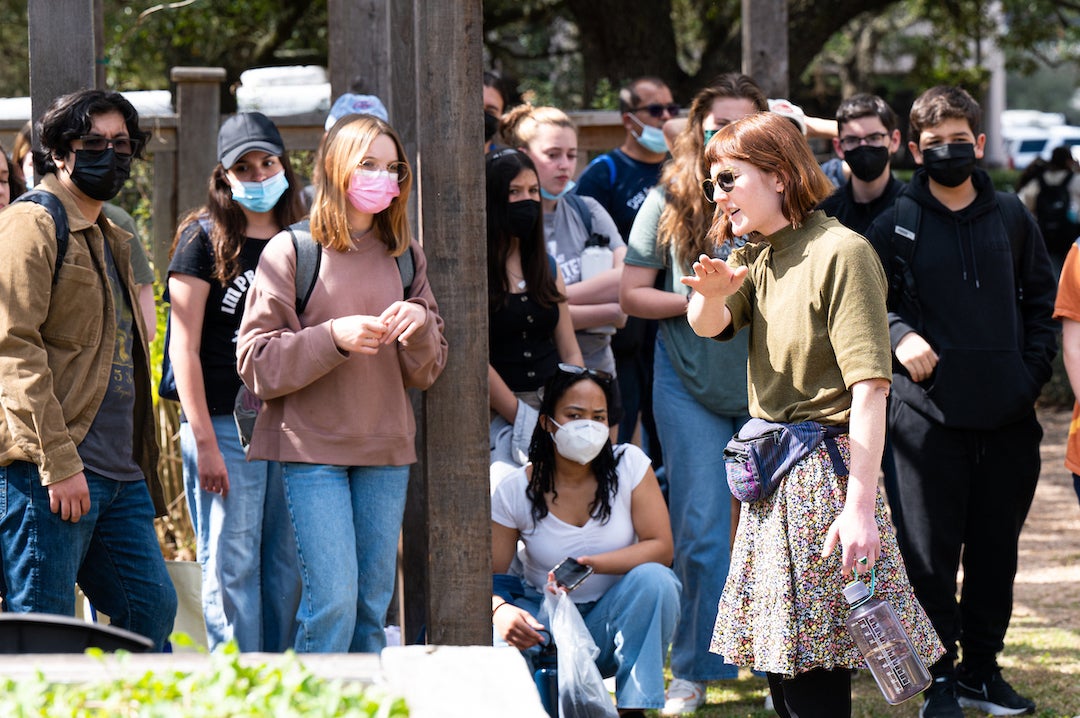 The Dean of Humanities office hosted the freshman class from the International School of the Americas (ISA) in San Antonio on March 3, who visited for one reason only: to learn about the robust environmental studies offerings and activities here at Rice. And if that group of 117 highly motivated freshmen are any indication, student interest in environmental studies is only continuing to grow.
The day began when a fleet of buses dropped off the students and their chaperones for a welcome session in the Baker College commons and concluded with a beautiful spring afternoon tour of the Betty and Jacob Friedman Holistic Garden.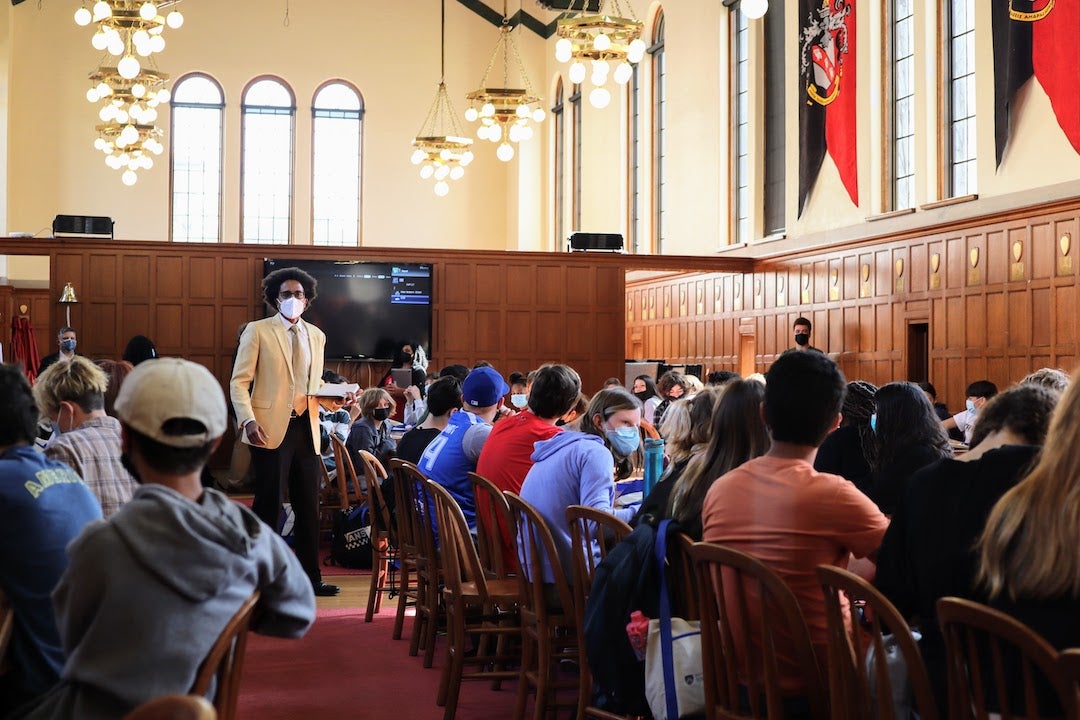 Following opening remarks from Vice Provost for Diversity, Equity and Inclusion Alex Byrd and Associate Dean of Humanities Fay Yarbrough, the ISA students learned about Rice's commitment to a carbon-neutral future from Executive Director for Sustainability Richard Johnson and the connection between studying literature and the environment from William Shakespeare Professor of English Joseph Campana, the director of Rice's Center for Environmental Studies (which is housed jointly between the schools of Humanities and Architecture).
Jones College junior Taylor Gilliam shared her work with the ISA students too, describing the documentaries she's made about creosote pollution and environmental justice in Houston's Fifth Ward.
In between panels with other professors, ISA students were treated to a Rice student-led tour of the campus and an al fresco pizza party at lunch. Current Owls who attended ISA even came out to chat with the ninth graders about life at Rice. At the end of the day, the freshmen piled back onto buses, loaded with information — it had been the very first college campus visit for most of them — and Humanities-branded tote bags filled with brochures.
"I hope this is going to be a model that we can keep building on," said Yarbrough, who spearheaded organizing the visit after ISA representatives reached out via email to ask if Rice offered such tailored, daylong tours.
"We want to be able to let schools know that they can come to campus and ask for really specific visits," Yarbrough said. "For instance, Debakey High School for Health Professions could come and get information about the medical humanities program, or the High School for the Performing and Visual Arts could come for creative writing or English visits. And now we have a template for what that kind of daylong visit would look like."