Rice University wrapped up an energetic and lively O-Week 2023 with the annual Welcome Back Day Festival Aug. 19.
This year's orientation welcomed an incoming class of 1,140 new Owls, introducing them to the deep and unique culture of Rice before they take flight into the next chapter of their educational journeys.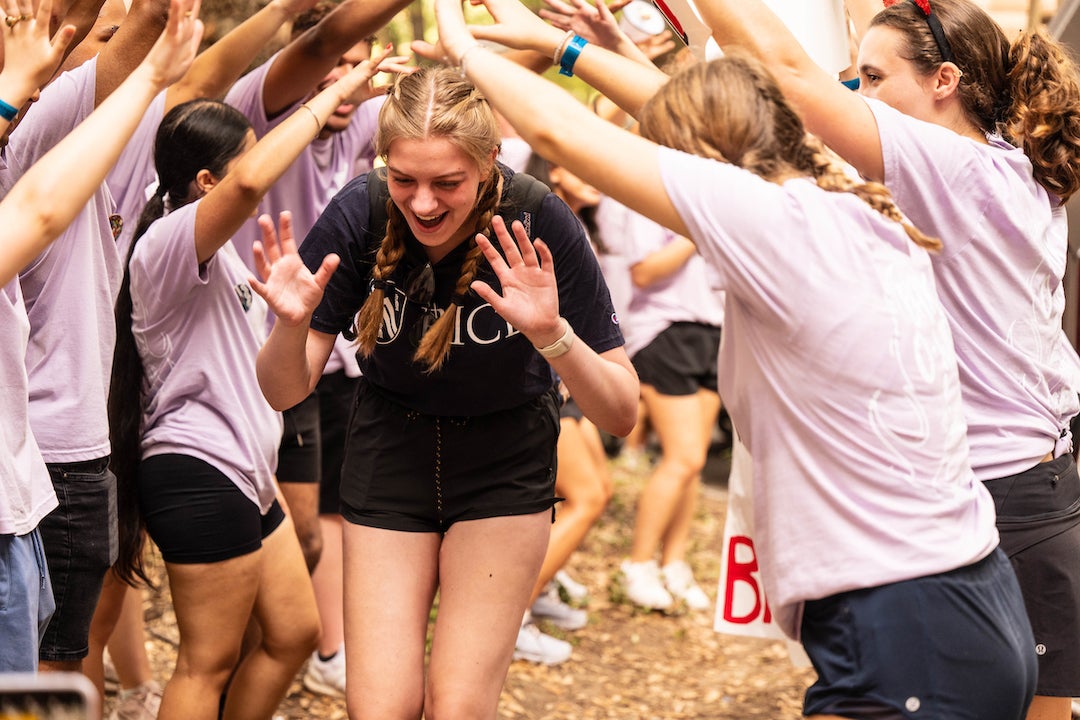 "Every year, I am impressed by the work the O-Week campuswide student directors and coordinators put in to make this week all about the new students," said Araceli Lopez, executive director of Student Success Initiatives. "This year was no exception. They thought of everything to help welcome the new students and their families to Rice."
After completion of move-in day and matriculation ceremony Aug.13, new students were in for a jam-packed week of activities introducing them to both academic and social life at Rice.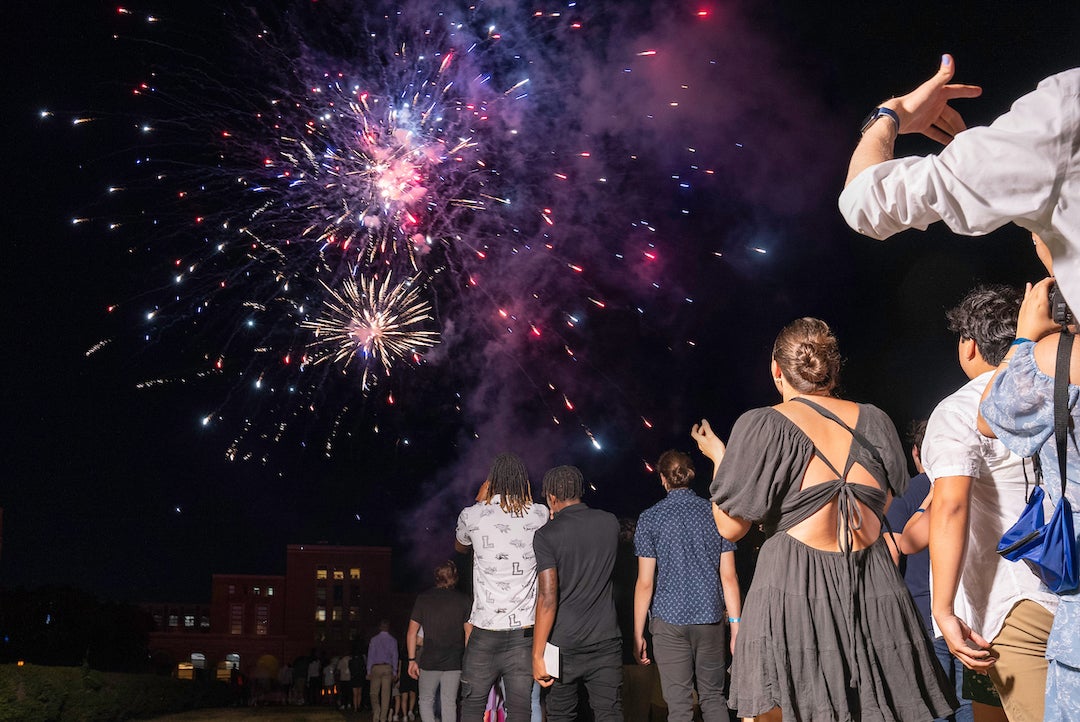 Early in the week, new students attended the annual faculty address and were welcomed by each of Rice's academic schools based on areas of interest and study. New students were invited to Founder's Court in the shadow of Lovett Hall for the annual President's Welcome, where they enjoyed barbecue dinners and got a chance to meet Rice President Reginald DesRoches.
On Tuesday, incoming students attended a number of information sessions, including presentations on diversity at Rice, health and safety, Rice's academic honor code and tips for college well-being. After an academic fair where the new Owls learned about Rice's programs of study, they packed into Tudor Fieldhouse for the annual Rice Rally and cheered on their student-athletes in a celebration of university athletics.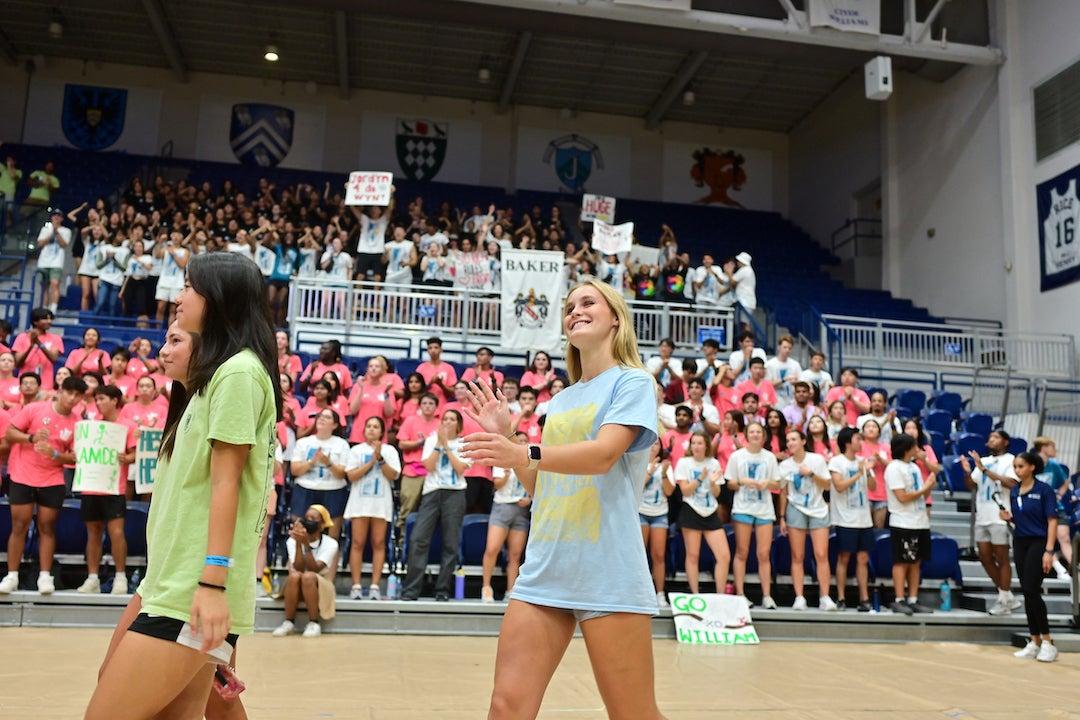 Other O-Week events included Associates' Dinners held within each college, where students met the Rice faculty, staff and alumni who have volunteered to serve as mentors.
Throughout the week, new students received academic advice from student volunteers and faculty advisers before registering for classes.
The fun wasn't limited to incoming undergraduates. All incoming graduate students were treated to their own welcome barbecue at Founder's Court, and on Wednesday, hundreds of international graduate students invited by the Office of International Students and Scholars came out for another chance to experience some Texas barbecue — they even got a crash course in country-western line dancing on the plaza below the Sallyport.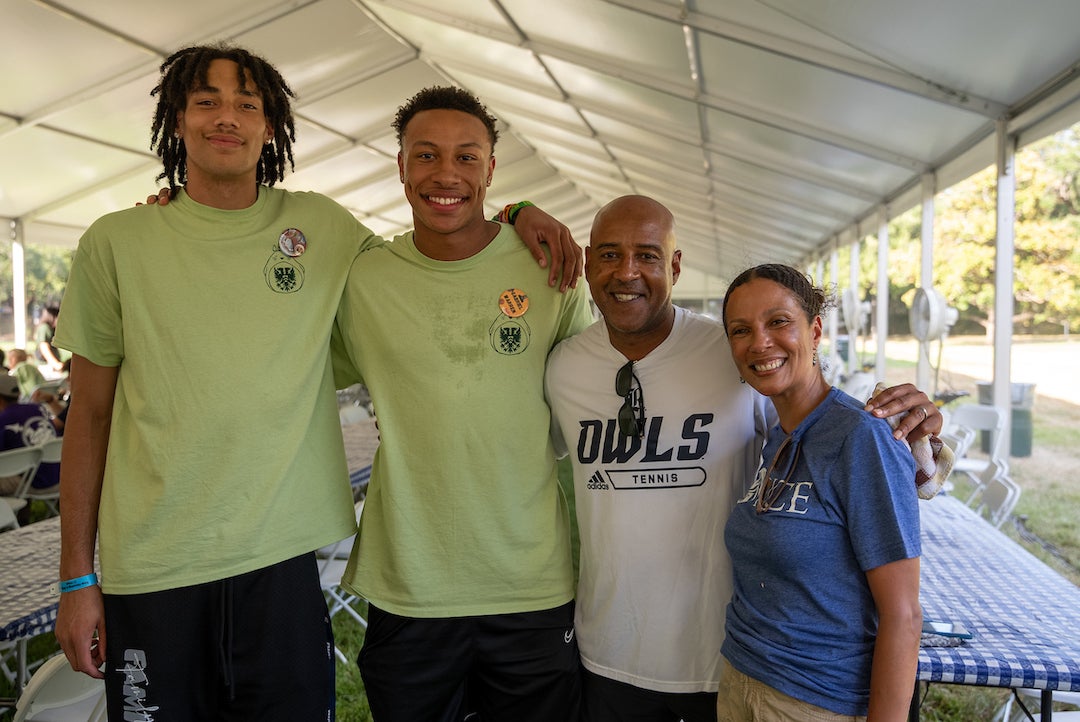 "I am so proud of these students, and I hope our new students enjoyed the week and feel ready to embark on this next journey," Lopez said. "I would like to thank all our campus partners who played a role in making O-Week happen."