Rice University professors Qimiao Si and Jeffrey Tabor, are recipients of prestigious Vannevar Bush Faculty Fellowships from the United States Department of Defense.
Si, a theoretical quantum physicist, and Tabor, a bioengineer and synthetic biologist, are among 10 members of the 2023 class of Bush fellows named by the department's Basic Research Office.
The highly competitive, five-year fellowships are among the federal government's most prestigious individual research honors. Bush fellowships are awarded annually and include $3 million to pursue cutting-edge fundamental research. While the number of awardees varies each year, there are generally only about 50 active fellows.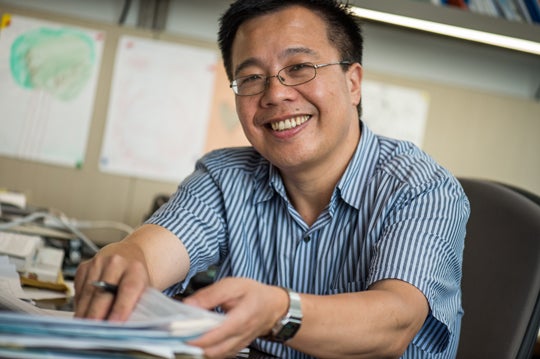 Si joined Rice in 1994 and is the Harry C. and Olga K. Wiess Professor of Physics and Astronomy, director of the Rice Center for Quantum Materials and a member of the Rice Quantum Initiative. A condensed matter theorist, he studies phenomena that give rise to strange behaviors and properties of quantum materials like unconventional superconductors, heavy fermion metals and topological semimetals. He is best known for his contributions to the theory of quantum criticality, which concerns the physics of matter undergoing transitions from one quantum state to another.
As a Bush fellow, Si will pursue the validation of a groundbreaking framework to create and control topological states of matter.
"The research will establish a fresh, unconventional approach to the discovery and predictive design of quantum materials, and it may lead to novel platforms for quantum functionality such as quantum sensing and quantum information processing," Si said.
Si credited Rice, the graduate students and postdoctoral fellows in his research group, his long-term collaborators and the Aspen Center for Physics in Colorado for their support, collaboration and encouragement in the pursuit of pioneering quantum materials research.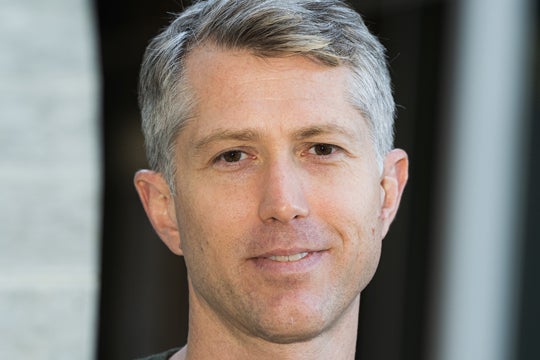 Tabor joined Rice in 2010 and is a professor of bioengineering and biosciences. His lab programs living cells to sense and respond to stimuli in the environment with applications in medicine, biotechnology, environmental monitoring and fundamental science. His group has pioneered methods of discovering genetically-encoded sensors in bacterial genomes and repurposing them to program gut bacteria to sense and treat intestinal diseases.
His Bush fellowship research aims to revolutionize DNA synthesis by engineering biological enzymes that can programmably construct DNA. By re-engineering the functions of proteins found in nature, he plans to develop light-controlled DNA polymerases that can add one of the four nucleobases – adenine (A), cytosine (C), guanine (G) or thymine (T) – to the end of a growing DNA molecule in response to different colors of light.
"If successful, this technology could provide researchers with virtually unlimited access to artificial DNA sequences and fundamentally change the way biological research is carried out," Tabor said. "Our work could open new doors to understanding the rules of life and enable the engineering of designer organisms with applications in sustainable manufacturing, energy, medicine and more."
Bush fellowships' namesake Vannevar Bush headed U.S. research efforts in WWII and was an ardent advocate of basic research. Fittingly, Bush fellowships are designed to promote ambitious, basic research programs that have the potential to revolutionize disciplines and create entirely new fields of scientific research. The fellowship program is sponsored by the Defense Department's Basic Research Office, and fellowship grants are managed by the Office of Naval Research.
Previous Bush fellowship recipients at Rice are Naomi Halas (2009), University Professor, the Stanley C. Moore Professor in Electrical and Computer Engineering, and professor of bioengineering, chemistry, physics and astronomy, and materials science and nanoengineering, and Richard Baraniuk (2017), the C. Sidney Burrus Professor of Engineering, professor of electrical and computer engineering and of computer science, and founder and director of OpenStax.
Image downloads

https://news-network.rice.edu/news/files/2023/07/0724_BUSH_qmsi-lg.jpg
CAPTION: Quantum physicist Qimiao Si, Rice University's Harry C. and Olga K. Wiess Professor of Physics and Astronomy and director of the Rice Center for Quantum Materials has received a prestigious 2023 Vannevar Bush Faculty Fellowship from the Department of Defense. (Photo by Jeff Fitlow/Rice University)

https://news-network.rice.edu/news/files/2023/07/0724_BUSH_jt-lg.jpg
CAPTION: Bioengineer and synthetic biologist Jeffrey Tabor, a professor of both bioengineering and biosciences at Rice University, has received a prestigious 2023 Vannevar Bush Faculty Fellowship from the Department of Defense.(Photo by Jeff Fitlow/Rice University)

Related stories

Physicists use 'electron correlations' to control topological materials – Oct. 11, 2022
https://news.rice.edu/news/2022/physicists-use-electron-correlations-control-topological-materials

Physicists demo method for designing topological metals – Sept. 15, 2022
https://news.rice.edu/news/2022/physicists-demo-method-designing-topological-metals

Glowing tags reveal split-second activity of pathogenic circuitry – Aug. 25, 2022
https://news.rice.edu/news/2022/glowing-tags-reveal-split-second-activity-pathogenic-circuitry

Engineered organism could diagnose Crohn's disease flareups – May 17, 2021
https://news.rice.edu/news/2021/engineered-organism-could-diagnose-crohns-disease-flareups

Links

Vannevar Bush Faculty Fellowships
https://basicresearch.defense.gov/Programs/Vannevar-Bush-Faculty-Fellowship/

About Rice

Located on a 300-acre forested campus in Houston, Rice University is consistently ranked among the nation's top 20 universities by U.S. News & World Report. Rice has highly respected schools of Architecture, Business, Continuing Studies, Engineering, Humanities, Music, Natural Sciences and Social Sciences and is home to the Baker Institute for Public Policy. With 4,240 undergraduates and 3,972 graduate students, Rice's undergraduate student-to-faculty ratio is just under 6-to-1. Its residential college system builds close-knit communities and lifelong friendships, just one reason why Rice is ranked No. 1 for lots of race/class interaction and No. 4 for quality of life by the Princeton Review. Rice is also rated as a best value among private universities by Kiplinger's Personal Finance.