A Rice University laboratory, with a boost from the Bill & Melinda Gates Foundation, will develop a once-a-year treatment for patients infected with HIV and other infectious diseases.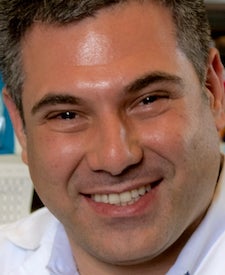 The Rice lab of bioengineer Omid Veiseh has received a $3 million foundation grant to develop implants that produce and deliver monoclonal anti-HIV antibody (mAb) therapeutics for at least a year. Michael Diehl, an associate professor of bioengineering and chemistry at Rice, is co-investigator on the grant.
The project joins Veiseh's other implantable therapies that promise to treat cancer, Type 1 diabetes and injuries caused by heart attacks through encapsulated "drug factories."
These employ cells engineered to make therapeutic substances — in this case, mAbs — to be delivered to patients through protective biopolymer shells. Veiseh said these cell-protecting capsules could be adapted to deliver combination therapies for multiple infectious diseases.
"We're starting to tackle diseases like HIV and malaria because their complexity, how therapy has to be administered and the cost mean many parts of the world don't benefit from biologic therapeutics," said Veiseh, an assistant professor of bioengineering who came to Rice in 2017 with a recruitment grant from the Cancer Prevention and Research Institute of Texas.
"What's fascinating is that biologics are made by cells, but manufactured in giant bioreactors," he said. "A lot of cost and effort goes into purifying the biologic you want, to stabilize it and ultimately put it in a vial which then has to be shipped and administered to the patient.
"Our vision is to improve the logistics and bring that manufacturing right into the patient," Veiseh said. "That translates to substantial cost-cutting, better patient compliance and overall benefits to the patients. You just do it once, and it's good for the rest of the year."
He said HIV therapy would be simpler than his project to treat diabetes, because the implant would not have to monitor and respond to glucose levels. "The cells can just make the biologic," Veiseh said.
Image for download

https://news-network.rice.edu/news/files/2022/11/0923_HIV-1-WEB-OMID-VEISEH.jpg

CAPTION: Omid Veiseh. (Credit: Jeff Fitlow/Rice University)

Related materials

Rice lab's 'drug factory' implants cleared for human trials: https://news.rice.edu/news/2022/rice-labs-drug-factory-implants-cleared-human-trials

'Drug factory' implants eliminate ovarian, colorectal cancer in mice: https://news.rice.edu/news/2022/drug-factory-implants-eliminate-ovarian-colorectal-cancer-mice

Rice, Baylor developing implants to heal heart attack injuries: https://news.rice.edu/news/2022/rice-baylor-developing-implants-heal-heart-attack-injuries

Rice team creating insulin-producing implant for Type 1 diabetes: https://news.rice.edu/news/2021/rice-team-creating-insulin-producing-implant-type-1-diabetes

Veiseh Lab: https://veisehlab.rice.edu

Department of Bioengineering: https://bioengineering.rice.edu

George R. Brown School of Engineering: https://engineering.rice.edu
About Rice

Located on a 300-acre forested campus in Houston, Rice University is consistently ranked among the nation's top 20 universities by U.S. News & World Report. Rice has highly respected schools of Architecture, Business, Continuing Studies, Engineering, Humanities, Music, Natural Sciences and Social Sciences and is home to the Baker Institute for Public Policy. With 4,240 undergraduates and 3,972 graduate students, Rice's undergraduate student-to-faculty ratio is just under 6-to-1. Its residential college system builds close-knit communities and lifelong friendships, just one reason why Rice is ranked No. 1 for lots of race/class interaction and No. 1 for quality of life by the Princeton Review. Rice is also rated as a best value among private universities by Kiplinger's Personal Finance.