Junior faculty at Rice have won prestigious early-career honors from the National Science Foundation for 26 consecutive years, but 2022's class of NSF CAREER Award winners is the largest yet and could grow even larger.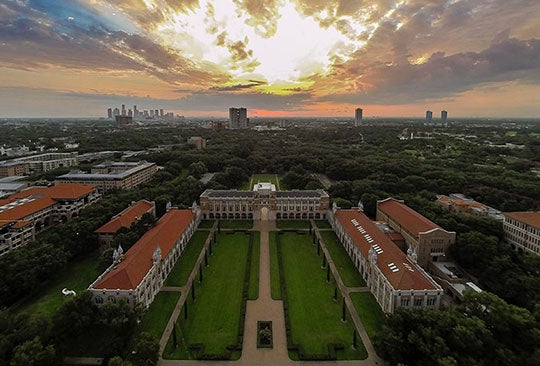 Computer Science's Vicky Yao brought home Rice's eighth CAREER Award of 2022 this week, supplanting a previous mark of seven set in 2008 and 2011.
The awards are highly competitive and include a five-year grant to support early-career faculty "who have the potential to serve as academic role models in research and education and to lead advances in the mission of their department or organization."
Yao's is the 98th CAREER Award won by Rice faculty since NSF's Faculty Early Career Development Program began issuing the prized grants in 1995. Almost 30 percent of Rice's tenured and tenure-track faculty in natural sciences and engineering are CAREER Award winners.
"The steady increase in the number of CAREER Awards our faculty receive each year, and now the setting of a record for the highest number of awards garnered in one year, demonstrates the growing pool of exceptional research talent we have been able to recruit to Rice," said Provost Reginald DesRoches. "As we push to increase the scale, quality and impact of our research, this group of faculty will be a key part of our research ambitions."
Previous winners of CAREER award grants with 2022 start dates are Computer Science's Nathan Dautenhahn and Anastasious Kyrillidis, Chemical and Biomolecular Engineering's Xue Sherry Gao, Chemistry's Matthew Jones, Mathematics' Jo Nelson, Physics and Astronomy's Guido Pagano and Mechanical Engineering's Geoff Wehmeyer.
Faculty at Rice won two of NSF's inaugural CAREER awards in 1995 and have garnered one or more each year since 1997. Only about 500 of the awards are given annually across all disciplines.
Rice CAREER Award winners

Rice CAREER Award stories