President Reginald DesRoches welcomed staff members to a morning breakfast and recognition ceremony April 21 at Rice Memorial Center's Grand Hall. Themed "Excellence in Action," the gathering highlighted the university's successes and growth during the previous year, and also marked DesRoches' first in office.
"It's been a great first year as president, in large part because of all the great work the staff have done to get us to this point," DesRoches said as he recalled top moments. "In particular, you were very instrumental in many of the events that made this first year special, including O-Week, the inauguration week of festivities and Moody X-Fest."
The annual gathering, previously known as the town hall, kicked off with a nod to service milestones. DesRoches acknowledged first-year employees before commemorating anniversaries in five-year increments, all the way up to 40 years of service.
"Thank you all for your long-standing commitment to the university," he said.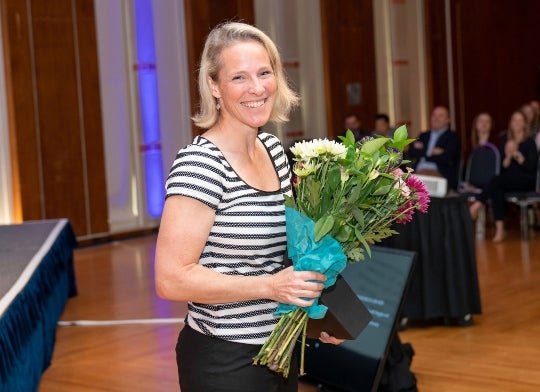 The Elizabeth Gillis Award for Exemplary Service was presented to Tina Villard, senior associate athletic director at the Gibbs Recreation and Wellness Center. Villard has worked at Rice and in the rec center for 22 years. Read more about Villard's honor here.
DesRoches announced a new honor, the Y. Ping Sun Award for Outstanding Community Engagement. The award will be presented to a member of the Rice community who has provided devoted service to the city of Houston. It is named after Y. Ping Sun, the wife of former President David Leebron, to recognize and honor her service to Houston as an ambassador of Rice. The first Sun Award will be given in September at the Kinder Institute for Urban Research's State of the Institute event.
DesRoches said Rice leadership will work with Staff Council and Human Resources to create more awards that align with Rice's values and guiding principles.
The festivities also allowed DesRoches to underscore plans for Rice's future and the staff's role in the journey.
He started by acknowledging that this academic year has brought much change, and he thanked the staff for its diligence and patience. Among those changes are many new deans, vice provosts and members of the administrative leadership team.
"You've embraced a change, and I appreciate all the work that the staff has done given the lightning speed the changes have happened on campus," DesRoches said. "As the role of universities has changed from just five or 10 years ago, the challenges that we face have changed too. Likewise, we must evolve as a university."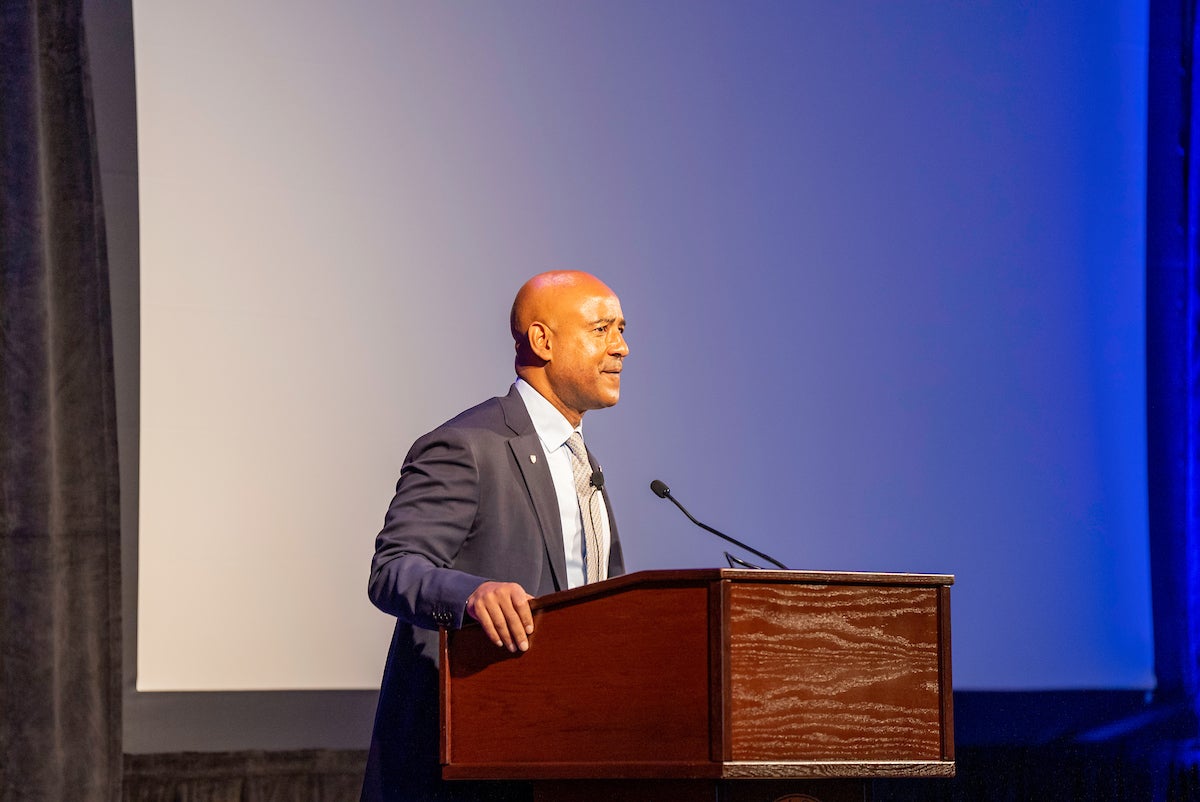 The gathering also provided a prime chance to update the staff on Rice's revamped strategic plan.
"We're excited about the planning process that officially started this past January. We have a fairly aggressive time frame to have a plan completed by the end of the calendar year and approved at the December Board of Trustees meeting," he said. "The goal of the plan is to articulate Rice's vision over the next decade and show how Rice will focus its resources on those goals. We will set out the strategies to achieve those goals and the measures to monitor them."
To help crystallize the strategic plan, nearly 30 focus groups have been conducted since January, with plans for additional sessions to hone in on specific topics like research, infrastructure and diversity, equity and inclusion. Additionally, to explore needs and desires while also fostering stakeholder support, the strategic planning committee has distributed a survey to gather feedback. DesRoches emphasized that the survey is open to all faculty and staff until April 26.
"The vision for Rice is that we'll be a premier research university with much greater visibility and impact with graduate programs at the same distinction as our undergraduate programs, while maintaining our commitment to diversity, equity and inclusion," he said.
DesRoches noted that his recent announcement of a series of lunches with staff members has been met with enthusiasm.
"I'm pleased to say that we've had over 250 people respond, and so we'll be having lunches for a few years!" he said. "There are still opportunities to register, and I look forward to starting that in August and meeting many of you."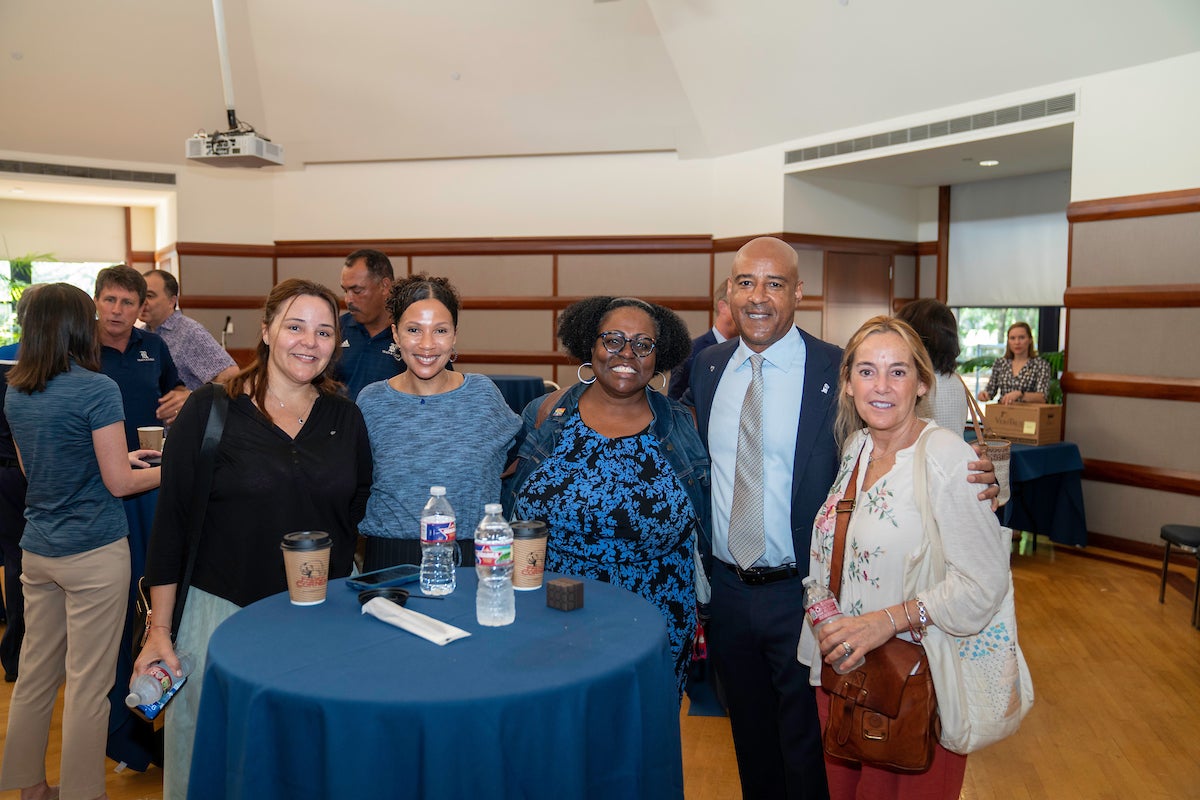 He said the university is developing a five-year human resources strategy that will enable strong partnerships throughout the university. Elements of the plan include the following:
Compensation: Rice recently launched a comprehensive staff compensation study to assess and implement any necessary changes to job structures, pay ranges and other practices to ensure the university is competitive in the hiring market. The timeline is still under development.


Benefits: Rice is also thoroughly reviewing its benefits package, including through benchmark exercises with its higher education peers. This will enable the university to offer more robust and competitive packages to staff and faculty.


Talent development: The university recently implemented a performance management process for leadership teams allowing for goal-setting that aligns with Rice's mission, vision and values. In July, the efforts will broaden to include a standardized performance management program for staff.


Parental leave: A working group has been created to explore the expansion of primary caregiver leave for staff. The proposed policy would allow benefits-eligible staff to receive six weeks of paid parental leave and is expected to receive approval soon.


Budget transformation: In late March, the Office of Finance and Administration and the Office of the Provost launched a campuswide budget remodel aimed at building transparency and better understanding of the university's budget, as well as to design, develop and implement a new budget model built specifically for Rice by the university's leaders and stakeholders that will better reflect its mission, values and priorities. The new model will provide enhanced incentives to support and reward growth in critical areas, and ensure openness and accountability for using and allocating funding.
DesRoches also spoke on the growth Rice will experience over the coming years.
"We are growing the undergraduate student body by 20%," he said. "We are growing substantially and aggressively. We're also growing our faculty. We'll add 200 faculty in the next five years. To be successful, we'll have to have parallel growth in staff to make sure that we have adequate staffing across the various units on campus."
A demonstrable signal of the growth, he pointed out, is seen in the physical infrastructure, including the new wing of Hanszen College, William T. Cannady Hall, the Ralph S. O'Connor Building for Engineering and Science, and the Academic Quadrangle's upcoming redesign.
For a morning themed "excellence in action," it was appropriate that DesRoches introduced two longtime Rice employees to exemplify that idea: Interim Senior Associate Vice President for Campus Services and Sustainability Mark Ditman and Professor of Modern and Classical Literatures and Cultures and Baker College Magister Luis Duno-Gottberg.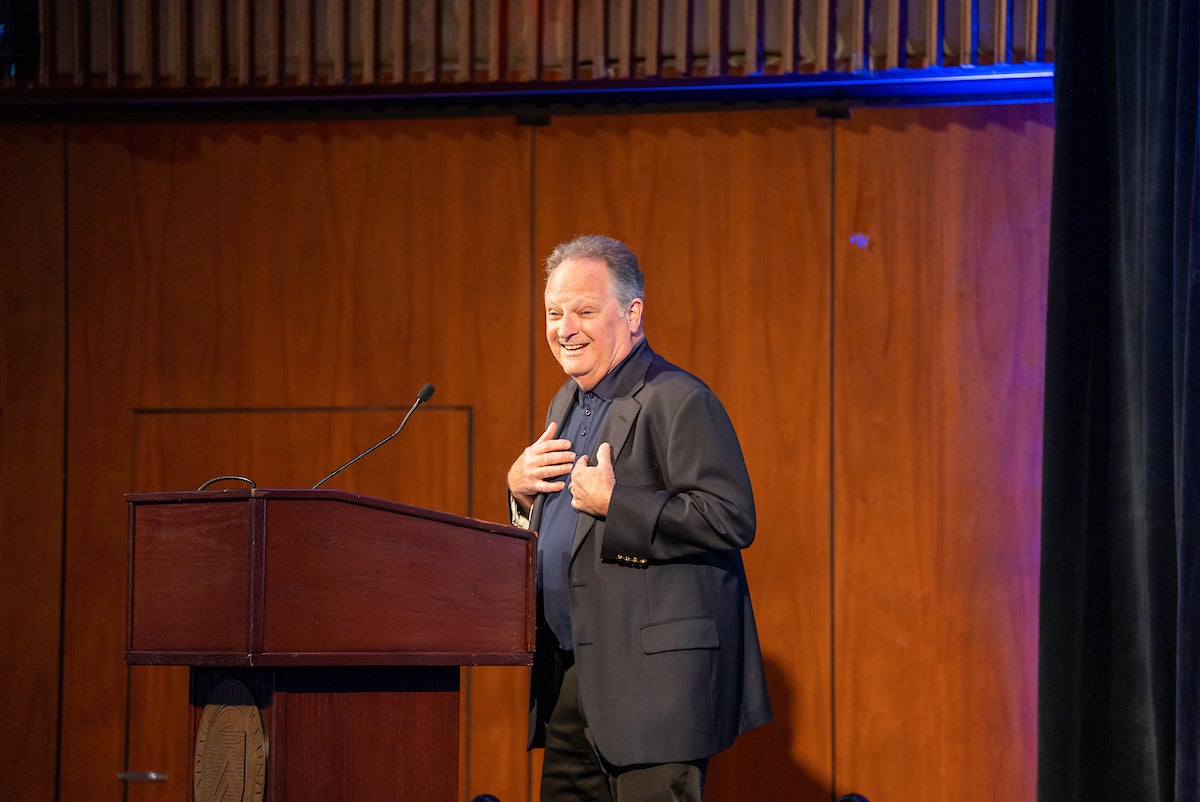 Ditman spoke of the "Rice Village" of staff at the university and the unwavering support it provides.
"This is a group of people who have helped Housing and Dining, and me by extension, to be successful every year," he said while listing a series of disasters — hurricanes Ike and Harvey and the 2021 freeze — where he and the Rice community rallied to create positive outcomes.
Duno-Gottberg also spoke positively of his experience working with many different units across campus over the years.
"I am happy and honored for the opportunity to celebrate our staff today. Staff encompasses a diverse group of professionals from many different backgrounds, cultures and life experiences," Duno-Gottberg said. "This diversity is where we can find our biggest assets as a university. Such varied life experiences and backgrounds contribute to creating a better community of learners and producers of knowledge."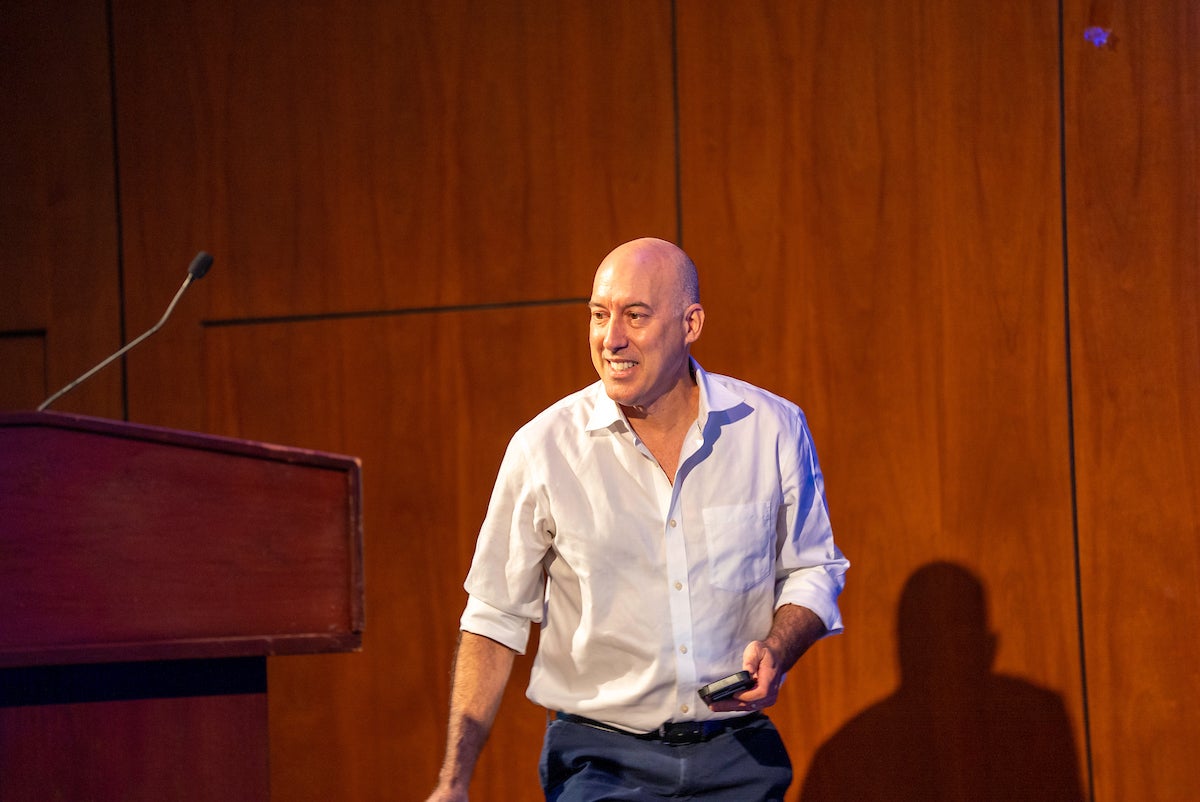 The staff appreciation event ceremony also served as a moment to remember those who died in the previous year, including Nestor Baldemor, Facilities Engineering and Planning; Douglas Blatt, Office of Information Technology; Kelley Lash, Student Media; and J.E. "Jason" Lyons, Baker Institute for Public Policy.
A recording of the full program is available here.