Portia Hopkins, a seasoned researcher, chronicler and teacher with a wealth of experience in academia, was recently named the new university historian at Rice.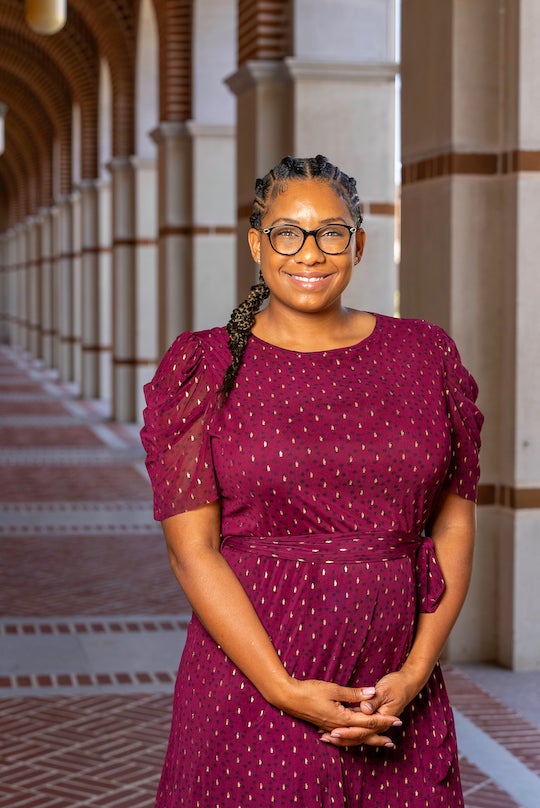 For the past three years, Hopkins has served as a Council on Library and Information Science postdoctoral research associate in data curation for African American studies as a joint appointment at Rice's Fondren Library and the Center for Engaged Research and Collaborative Learning. She brings an abundance of expertise regarding community building, history and archives to the position, said Amanda Focke, head of special collections at the Fondren's Woodson Research Center.
"We are very excited to have Portia on board," Focke said. "We've had a great working relationship for the past three years, and I think she has a natural enthusiasm and curiosity about history and culture that is contagious.
"She's very much a historian, and she's the historian who wants to be out there talking to everybody. That is really going to serve us well."
Hopkins will serve as an ambassador to help expand the archives at Rice, while also writing about university history and assisting entities on campus with their research interests and understanding of university policies and culture.
"I'm very fortunate and very humbled to be part of an institution that is so prestigious but that also is grappling with its history in so many meaningful ways." Hopkins said. "Everyone I've met so far is so versed in their work. There's a culture here where students come back, and I think that really speaks to the history and the culture that's cultivated at Rice."
Melissa Kean, who served in the role of Rice's Centennial Historian until 2020, said she looks forward to sharing some of her campus knowledge with Hopkins.
"I wish (Portia) a long and happy career at Rice," she said.
Before arriving at Rice, Hopkins earned a doctorate in American studies from the University of Maryland and taught American studies and history in the Honors Program at Lee College. Prior, she earned a master's degree in American studies at the University of Alabama and a bachelor's degree in history at Texas Christian University.
Hopkins has a track record of making connections and creating programs that benefit students and the community. At Lee College, she helped resurrect a study abroad program and began a model United Nations program in which students were able to travel around the country and compete against students from prestigious universities like Rice, Harvard University and Emory University.
"I came from the community college system, and I was always interested in providing students with access to resources that they may not have traditionally been introduced to in a community college setting," Hopkins said.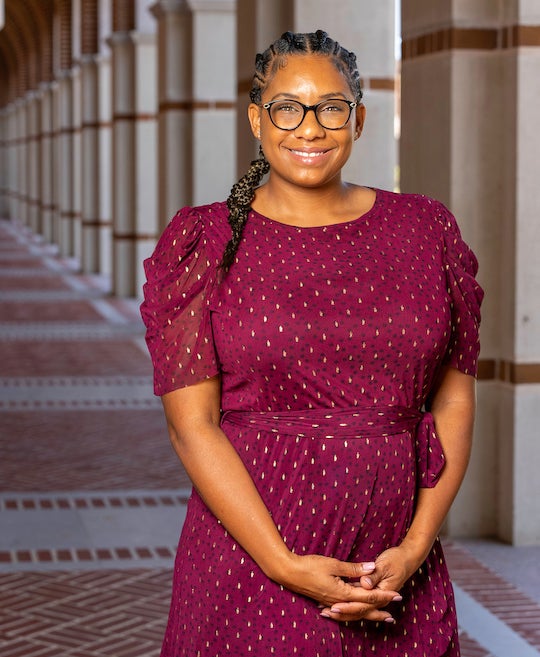 She has already had a similar impact at Rice, where she's been key in the creation of the Black Houston(s) Symposium, a platform for community members and scholars to gather and unpack the ways in which the political, economic and social landscapes of Houston shape the diversity of experiences for Black people in the city.
She also hopes to create a freshman-year writing intensive class and continue curriculum development for K-12 teachers interested in integrating local history into their lesson plans.
"I'm very adamant about offering students an opportunity to explore on their own," Hopkins said.
"There's just so much work that we can do. And one of the things that I really love about this institution is that if you have an idea and can flesh out that idea, they're going to find a way to help you execute it."