A lecture series created by Rice University's Multicultural Community Relations department is making the leap from online meetings to in-person discussions. "Books That Shaped My Life," which began during the pandemic and originally took place via Zoom, explores literature that challenges and expands our understanding of the human journey.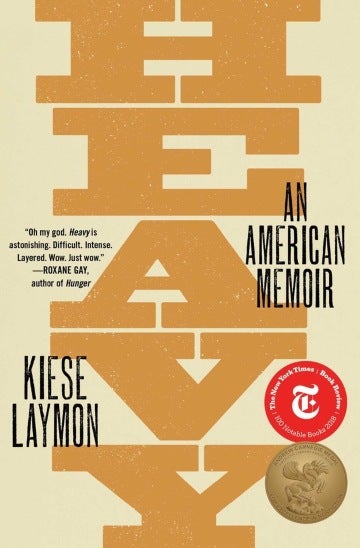 "We started this lecture series as a way to promote the excellent writers at Rice," said David Medina, director of Multicultural Community Relations. "We wanted to showcase them to the communities of Rice and Houston and show which books influenced them into becoming writers.
"Also, it is our hope that this literary experience will inspire people to read more," he said. "We're trying to keep the art of reading and writing alive, so this series allows us to introduce the community to people who are excellent writers and who spark interest. We want to continue this series because we want to get people interested in reading and writing because of its importance in their careers and lives."

Libbie Shearn Moody Professor of Creative Writing and English Kiese Laymon — who was recently awarded a MacArthur Fellowship, also known as a "genius grant" — is the featured speaker Feb. 9 at 4:30 p.m. in the Welcome Center of Sewall Hall.

He will discuss his book "Heavy: An American Memoir," which was published in 2018 and won a host of awards, including the 2019 Andrew Carnegie Medal for Excellence in Nonfiction. From his early experiences of sexual violence, to his suspension from college, to time in New York as a college professor, the work charts Laymon's complex relationships with his mother, grandmother, anorexia, obesity, sex, writing and gambling.

His first two books, the novel "Long Division" and the essay collection "How to Slowly Kill Yourself and Others in America," were originally published in 2013. Years later, he acquired the rights to both works and published revised editions in 2020 and 2021. His writing has also appeared in The New York Times, The Washington Post, Vanity Fair and ESPN.com, among other publications.

Laymon's presentation will be followed by a reception and book signing. To attend, email Jan West at jan.f.west@rice.edu.