Rice University's Shepherd School Contemporary Ensemble and Symphony Orchestra will wrap up their 2022-2023 performing seasons with concerts on April 19 and 21, respectively. Both concerts will take place at 7:30 p.m. in Stude Concert Hall.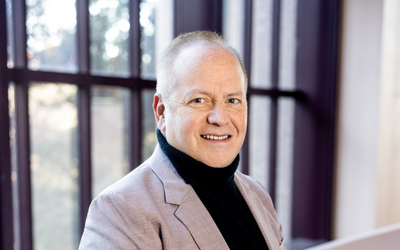 Patrick Summers, artistic and music director of the Houston Grand Opera, will lead the symphony in its April 21 performance.
"I'm so looking forward to this collaboration with the remarkable young artists of the Shepherd School," Summers said when interviewed back in January .
The symphony will present Brahms' "Variations on a Theme of Joseph Haydn, Op. 56a," and Strauss' "Ein Heldenleben, Op. 40" and "Salome's Dance, Op. 54."

"These extraordinary works by Brahms and Strauss are of thrilling and memorable difficulty, among the most taxing in the orchestral repertoire, as orchestral players from all over the world would readily tell you," Summers said. "My task as the guest conductor of these astounding young musicians has been a joyous one, because whatever I might be able to give them to unlock this beautiful music will return as their talents are extended into the industry around the world in the coming years.

"These musicians are the bright future of classical music," he continued. "I can't begin to express how moving and inspiring that is."
Summers will be back on campus April 24 for a guest artist lecture, "The Narrative of the Decline," from 4-5:30 p.m. in Duncan Recital Hall. The lecture will focus on the community impact of opera, how the artform and HGO have faced present-day challenges, and more. The event will be presented in partnership with HGO.
A few days prior, on April 19, Artist Teacher of Orchestras and Ensembles Jerry Hou will lead the Shepherd School Contemporary Ensemble in a performance of Esa-Pekka Salonen's "Fog," Andrew Norman's "Try" and György Ligeti's "Kammerkonzert."
Tickets to the concert are free, but registration is required. For more information visit https://music.rice.edu/form/ssceapril19 (April 19 performance) and https://music.rice.edu/form/sssoapril21 (April 21 performance).

Parking is available for $5 in West Lot 2. A map of campus is online at https://map.concept3d.com/?id=473#!ct/13398?s.