Grammy Award-winning conductor and former Houston Symphony music director Hans Graf will return to Houston Oct. 27 to guest conduct the Rice Shepherd School Symphony Orchestra in an exhilarating musical program titled "Fire and Ice," featuring the work of Scriabin, Sibelius and Stravinsky.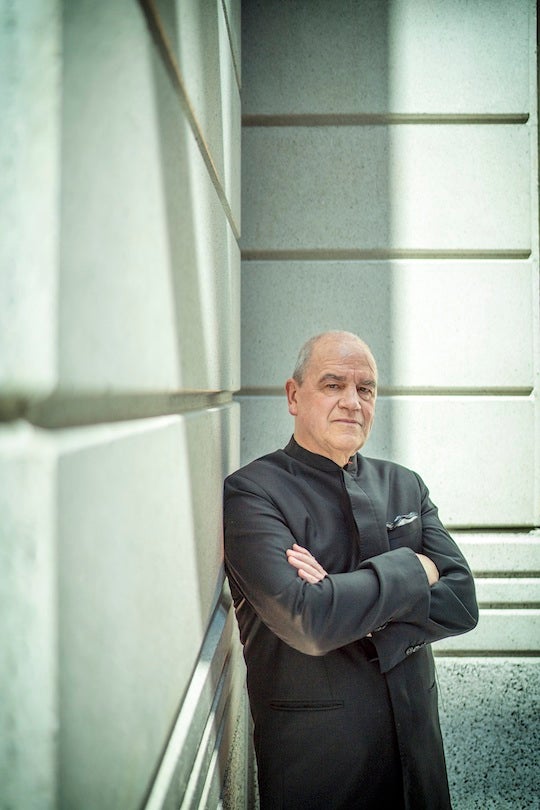 The following evening, Oct. 28, the Rice Contemporary Ensemble will take the stage to perform works by Pulitzer and Grammy Award-winning composer and Shepherd School Guest-Composer-in-Residence Kevin Puts , heralded by The New York Times as creating "plush, propulsive" music. The performance will be conducted by Jerry Hou, artist teacher of orchestras and ensembles at the Shepherd School, and Puts will be present for final rehearsals and the performance.

Both concerts will take place at 7:30 p.m. in Stude Concert Hall.

When asked about working with the Shepherd School, Graf said he was thrilled to be back in Houston and working with the "remarkable" students.

"For me, returning to Houston is of course coming home," Graf said. "And Rice is a place where I'm reconnecting with old friends and finding new friends and lots of great young musicians."

The symphony performance repertoire draws inspiration from legend, magic and mystical realms, according to the Shepherd School website . Following Scriabin's Poem of Ecstasy, 2023 Shepherd School of Music Concerto Competition winner and second year master's student Angela Ryu will perform Sibelius's luminous and icy "Violin Concerto" on a Stradivarius violin on loan to the Shepherd School by a generous collector . The evening will conclude with what the Shepherd School describes as one of the most exhilarating orchestral masterpieces of all time, Stravinsky's "Firebird."

When selecting the "deliberately difficult" repertoire for the concert, Graf said he chose pieces that spoke to him when he was discovering great music for himself as a teen.

"I was just drinking that like forbidden wine," he said as he recalled encountering this music for the first time as a young musician. "It was fascinating, and the experience has stayed with me my whole life."

Graf described the students as "very clever, very quick, very well prepared and very open" during his first rehearsal with them. He said many of the students are performing these selections for the first time, and he's excited for them to discover all of the "hidden secrets and beauty" of the repertoire that made such an impression on him.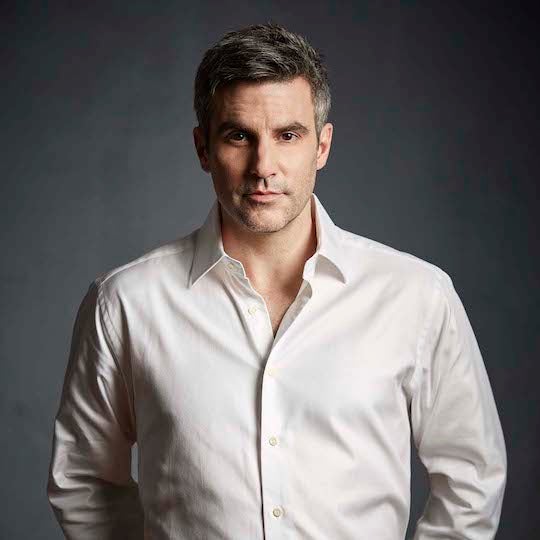 The contemporary ensemble's performance will include Puts' "She May Pick Up Her Pen" from the opera "The Hours," featuring mezzo-soprano and Shepherd School graduate student Audrey Welsh. The performance also will feature "Arcana" and "Seven Seascapes."

Puts' work has been commissioned and performed by The Metropolitan Opera, Carnegie Hall and Philadelphia Orchestra. Puts has collaborated with a number of world-class artists, including Renée Fleming and Yo-Yo Ma.

The future generation of composers at the Shepherd School will also benefit from Puts' visit as he teaches seminars and engages in private lessons with composition students.

Tickets are required for the symphony performance and range from free to $25 and are available by visiting https://music.rice.edu/events/fire-meets-ice.

Audience members are invited to stay after the concert for a brief conversation with Shepherd School Dean Matthew Loden and guest artists. The Shepherd School Symphony Orchestra concert will be livestreamed for free on music.rice.edu.

The contemporary ensemble performance is free and open to the public; no tickets are required. More info is online at https://music.rice.edu/events/music-kevin-puts.

For more information on these and other events at the Shepherd School of Music, visit https://music.rice.edu/events.