Rice University's Shepherd School of Music is feeling the holiday spirit early this year thanks to a generous friend who's lending it a coveted Stradivarius violin — and letting a different student play the instrument each year.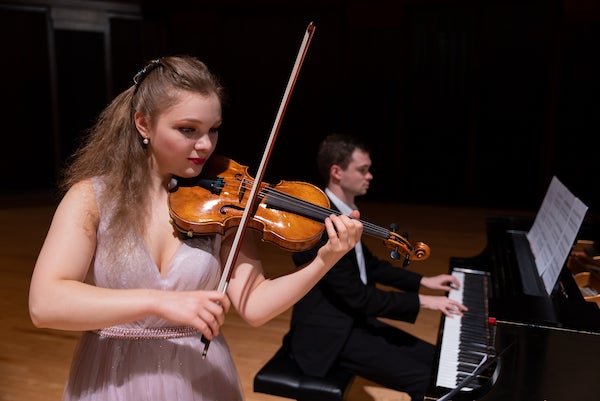 Prized for their superior quality, violins crafted by Antonio Stradivari are widely considered some of the finest string instruments ever created. Only about 650 survive today.

The instrument lent to Rice, known as the 1687 Kubelik, is owned by Peter Naimoli, a collector of fine string instruments. Graduate student Clara Saitkoulov will be the first student to use it.

Shepherd School Dean Matthew Loden said it's fantastic — and fitting — to have extraordinary instruments such as the Kubelik available for use by the Shepherd School's world-class musicians.

"The Shepherd School has been the training ground for some of the finest musicians in classical music today," Loden said. "The generosity of individuals like Peter make it possible for our students to have access to instruments that match their own enormous talents."

Naimoli was interested in lending the violin to a premier music school. One of his friends, Shepherd School Doctor of Musical Arts alumnus Geoffrey Herd '20, encouraged him to consider Rice. After meeting and talking with former Shepherd School Dean Robert Yekovich, Naimoli agreed it was the perfect place.

"I was put in contact with Peter following conversations between Shepherd School Professor of Violin Paul Kantor and alumnus Geoff Herd, who worked with Paul," Yekovich said. "He was insistent that the Kubelik not sit on a shelf but be used for its intended purpose and that a gifted Shepherd School student should be the beneficiary of the wondrous artistry of its maker, Stradivari."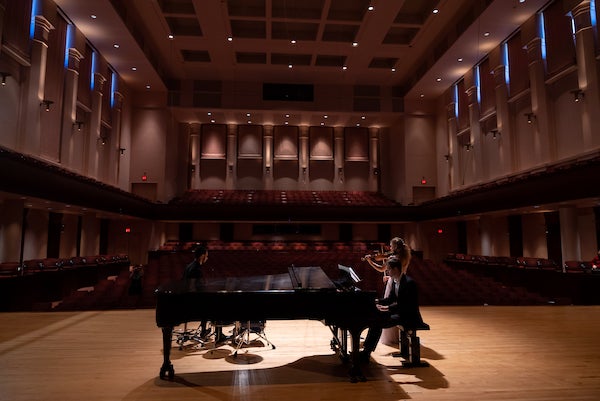 "It appears to be serendipitous, but ultimately our world is very small, and these connections can happen in a nearly miraculous way, to the benefit of our wonderful students," Kantor said.

Saitkoulov was born and raised in Paris, studied at the Paris National Conservatory of Music and completed her undergraduate violin studies at the University of Music and Performing Arts Munich. She is one of the 2021 Shepherd School Concerto Competition winners in the string division and will perform the Szymanowski Violin Concerto No. 1, Op. 35 on the instrument with the Shepherd School Symphony Orchestra on April 1 at 7:30 p.m. in Stude Concert Hall.

She calls the Kubelik "a work of art" and considers performing on it a serious responsibility, but also a major inspiration. And she thanks Naimoli for his generosity.

"I'm extremely honored to be the first recipient of this amazing instrument, and overjoyed to be performing on it for the next several months of my life," she said.
Saitkoulov is a student of Cho-Liang Lin, the Benjamin Armistead Shepherd Distinguished Professor of Violin, who called the loan "an incredible gift to our young talents."

"There's a lot of pressure that comes with going onstage to perform," Lin said. "When you have a great Stradivarius violin in your hand, it's an instant boost of confidence, that extra something that no studio lessons or practicing can ever deliver. And when you hold it and you start to make a sound with it, it's different. And it's magic. I don't know how else to describe it, except it's like the biggest boost of confidence any performer can have."

For more information on the Shepherd School of Music, visit http://music.rice.edu.