Dear members of the Rice community,
The design process to enrich student experience by reimagining one of our university's most iconic spaces, the Academic Quadrangle, is underway.
The thoughtful search for a landscape architect design team to partner with us in this work resulted in the selection of an exciting, deeply researched plan by Nelson Byrd Woltz (NBW) that aligns with our aspirations to foster inclusivity and celebrate the university's evolution and values.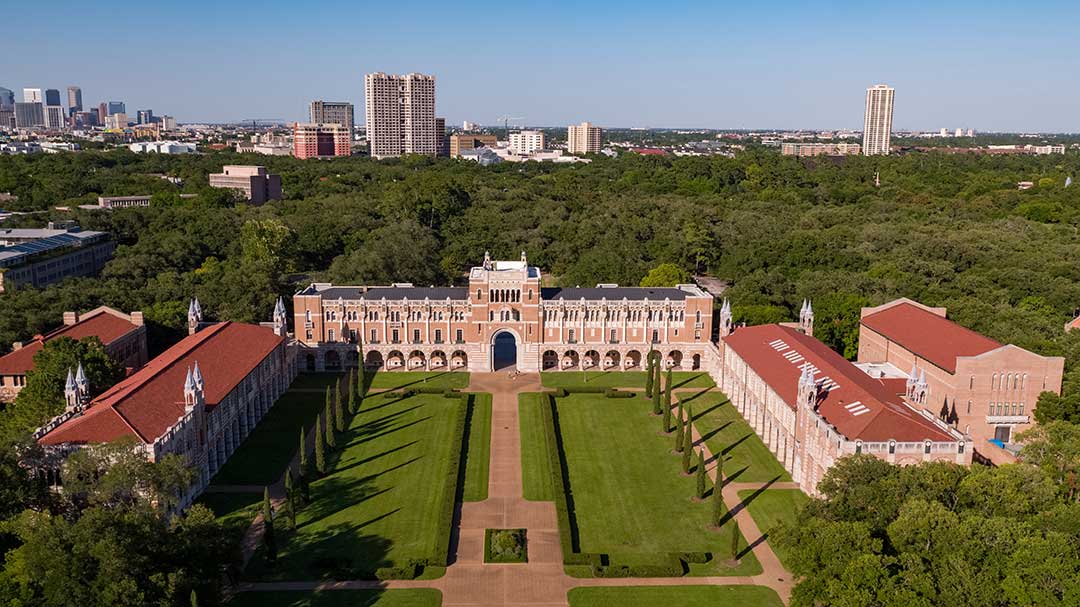 The NBW design concept embraces the Academic Quadrangle's potential to become a dynamic gathering space for our students, faculty, staff, alumni and visitors year-round. The new landscape will create an even deeper connection to the meaningfulness of the Academic Quad among the array of Rice community members drawn to the beauty of our campus that emanates from this space.
NBW, which has offices in Virginia, New York and Houston, is experienced in designing moving, respectful responses to culturally and historically significant sites of widely varying scales. The firm is also renowned for creating thoughtfully researched, sustainable landscapes based upon the native ecologies of its project sites. Both aspects of its history make the firm particularly well-suited to redesigning Rice's Academic Quadrangle.
NBW's recent projects include landscape designs for the Burial Ground for Enslaved People at Thomas Jefferson's Monticello; the John and Alice Coltrane Home in Dix Hills, New York; Virginia's 600-acre Machicomoco State Park, which is devoted to Native American history and culture; the Flight 93 National Memorial in Shanksville, Pennsylvania; and Memorial Park's Master Plan in Houston.
In the next phase of the work, NBW will engage the broader Rice community and continue collaborating with the Board of Trustees to refine its design for the Academic Quadrangle. The Board expects this community-engagement phase to continue through spring, with commencement of construction in fall 2023.
We look forward to sharing design renderings later this spring.
The Board of Trustees of Rice University