Rice University trustee Dr. Huda Zoghbi is a co-recipient of the 2022 Kavli Prize in Neuroscience, a million-dollar award that is among science's most prestigious.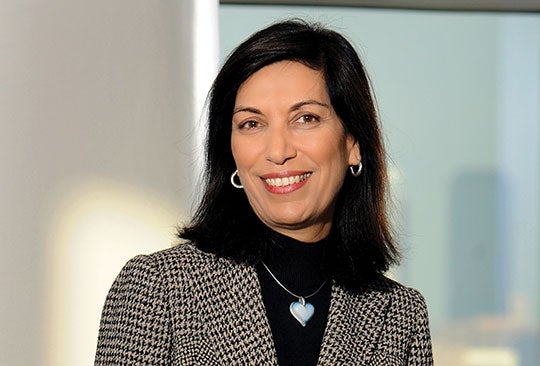 Zoghbi has served on the Rice Board of Trustees since 2014 and was elected to the Baker Institute for Public Policy Board of Advisors in 2020. She is a professor of pediatrics, neurology, neuroscience, and molecular and human genetics at Baylor College of Medicine, an investigator with the Howard Hughes Medical Institute (HHMI) and founding director of the Jan and Dan Duncan Neurological Research Institute at Texas Children's Hospital.
The Kavli Prize in Neuroscience is presented every two years by the Norwegian Academy of Science and Letters, which awarded the 2022 prize Wednesday to Zoghbi, Dr. Jean-Louis Mandel of the University of Strasbourg, Harry Orr of the University of Minnesota Medical School and Dr. Christopher Walsh of both HHMI and Harvard Medical School "for pioneering the discovery of genes underlying a range of serious brain disorders."
The academy also recognized each recipient for developing novel strategies for diagnosis and treatment of brain disease. Zoghbi was recognized for her work on Rett syndrome and, along with Orr, on spinocerebellar ataxia type 1.
A native of Lebanon, Zoghbi has spent her entire career in Houston's Texas Medical Center. She completed her residency and fellowship training at Baylor and joined its faculty in 1988, and she founded the Duncan Institute at Texas Children's in 2010. She is a member of the National Academy of Medicine, the National Academy of Sciences and the American Academy of Arts and Sciences, and the recipient of many honors, including the 2020 Brain Prize, the 2017 Breakthrough Prize in Life Sciences and the 2016 Shaw Prize in Life Science and Medicine.