The Baker Institute Board of Advisors has elected five new members with expertise ranging from health and finance to technology and energy: Donald Bowers, Ann Fox, José-Alberto Lima, Jim Whitehurst and Dr. Huda Zoghbi.
"The Baker Institute Board of Advisors is instrumental in helping to guide the institute's growth and impact," said Edward Djerejian, director of Rice's Baker Institute for Public Policy. "The impressive qualifications of the new members will enhance the Baker Institute's leadership role in nonpartisan, data-driven public policy research."
Bowers is vice president of the Federal Reserve Bank of Dallas. He has executive responsibilities for the Dallas Fed's Industry Outreach Program and the community engagement, corporate secretary and business continuity functions at the Houston branch. Bowers, a member of the Rice Board of Trustees, has a bachelor's degree in managerial studies from Rice and an MBA with a concentration in banking and finance from Sam Houston State University.
Fox is president, CEO, secretary and director of oil field services company Nine Energy Service. She previously served as chief financial officer and vice president of strategic development at the company. Before joining Nine Energy Service, Fox was managing director of private-equity company SCF Partners. During her service in the Marine Corps, Fox worked with a small team embedded in the south of Iraq to ensure Iraqi security force combat operations were consistent with U.S. counterinsurgency tactics. She was also a senior aide to Gen. David Petraeus. Fox holds a bachelor's degree in diplomacy and security in world affairs from Georgetown University's Walsh School of Foreign Service and an MBA from Harvard University.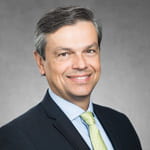 Lima is a founding member of Quartz Energy Partners LLC. Previously he spent 27 years at Shell, including serving as president of Shell U.S. Gas and Power. He earned his bachelor's degree in civil engineering from Universidade Federal do Rio de Janeiro and his MBA from its COPPEAD Graduate School of Business.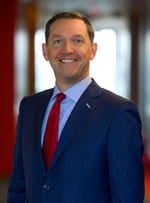 Whitehurst is the president of IBM and chairs the board of Red Hat, a software company. Previously, he was CEO at Red Hat and served as chief operating officer at Delta Air Lines. He is a member of the Rice Board of Trustees and also a board member of United Airlines Holdings, SecureWorks Corp., The Conservation Fund and Duke University Health System. Whitehurst earned a bachelor's degree in economics and computer science from Rice and an MBA from Harvard University.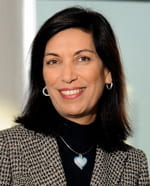 Dr. Zoghbi is a professor of pediatrics, neurology, neuroscience, and molecular and human genetics at Baylor College of Medicine, an investigator with the Howard Hughes Medical Institute and founding director of the Jan and Dan Duncan Neurological Research Institute at Texas Children's Hospital. Zoghbi is an elected member of the National Academy of Medicine, the National Academy of Sciences and the American Academy of Arts and Sciences. A native of Lebanon, Zoghbi earned a bachelor's degree in biology from the American University of Beirut and an M.D. from Meharry Medical College in Nashville, Tennessee. After completing her residency and fellowship training at Baylor College of Medicine, Zoghbi joined the Baylor faculty. She recently received honorary degrees from Yale University and Harvard University. She is a member of the Rice Board of Trustees.
"The board is most pleased to welcome Donald, Ann, José, Jim and Huda as new colleagues," said Marc Shapiro, chairman of the Baker Institute Board of Advisors. "Their skills, wisdom and experience will continue to strengthen the board's guidance for the institute."
Including the newly elected individuals, the Baker Institute Board of Advisors consists of 31 active members as well as 10 lifetime and ex officio members.