This year's Owl Together festivities kicked off with the annual Rice Faculty Keynote Lecture Oct. 28. Douglas Brinkley, the Katherine Tsanoff Brown Professor in Humanities and author of "American Moonshot," spoke to alumni in Tudor Fieldhouse about John F. Kennedy and the race to space of the 1960s, just a few weeks after the 60th anniversary of JFK's famous speech at Rice Stadium in 1962.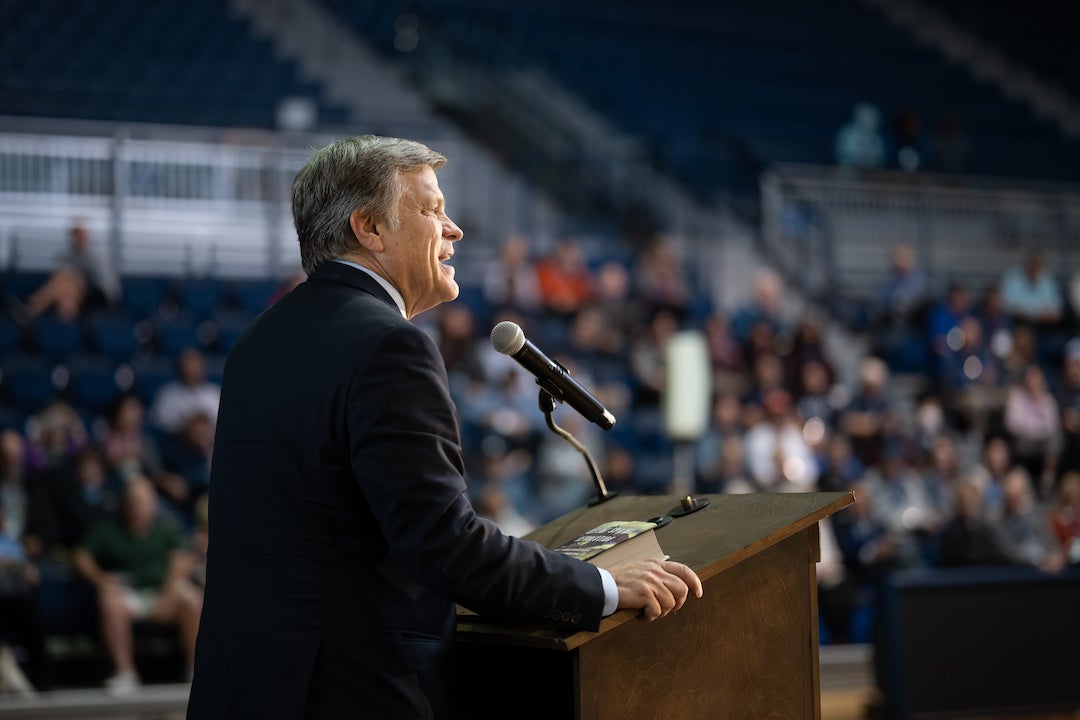 Later that day at Tudor Fieldhouse, Rice President Reginald DesRoches held the first alumni town hall of his presidency, during which he discussed current campus initiatives and his administration's priorities for the years ahead.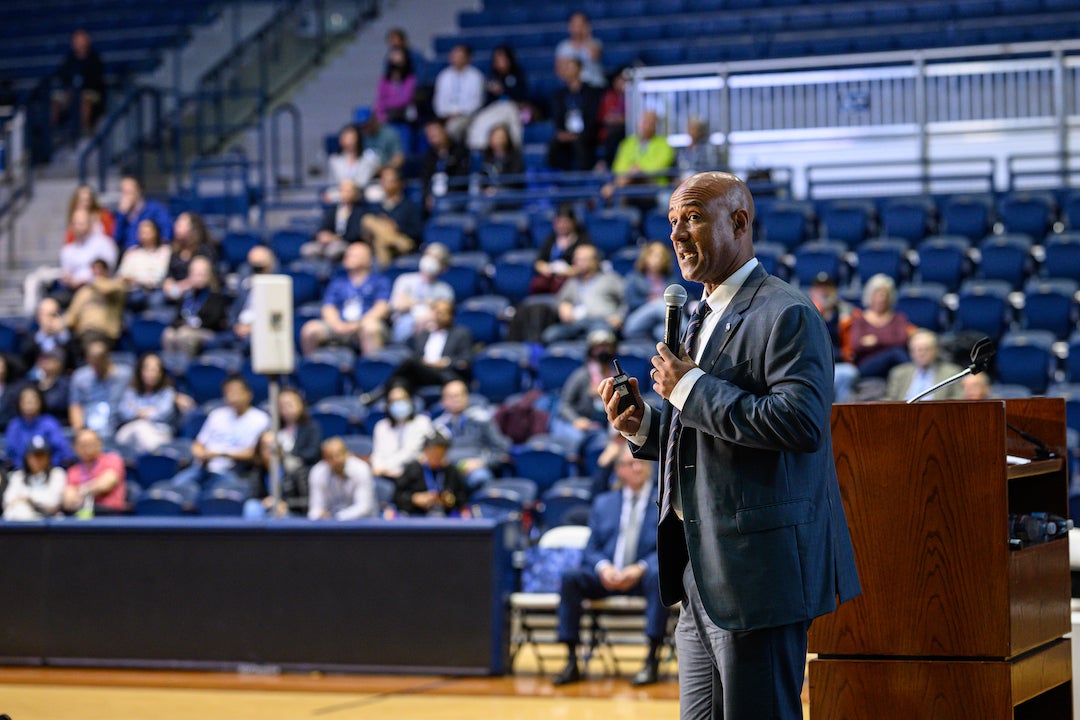 The weekend's festivities also saw undergraduates welcoming their families to lunch within the residential colleges Oct. 28, and the fun-filled Owl Together Tailgate & Family Fest ahead of the Rice football's homecoming game against the University of North Carolina at Charlotte Oct. 29.