Rice President David Leebron will deliver his town hall address April 21, and university staff members are invited to a lunch reception following the event.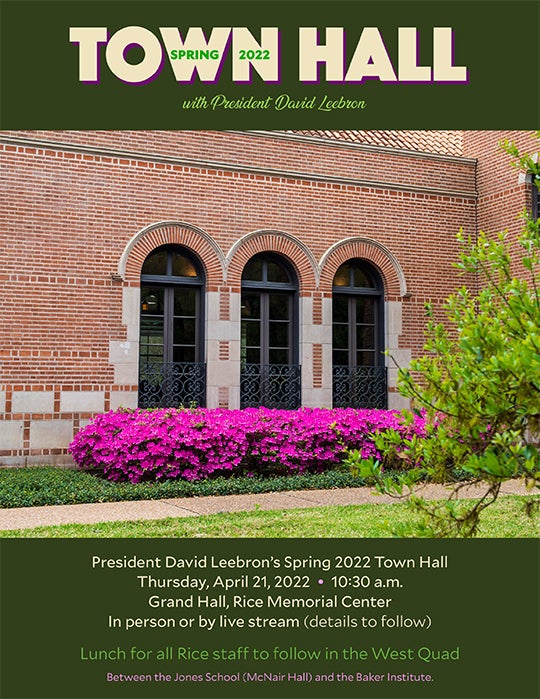 The town hall will be held at 10:30 a.m. in the Rice Memorial Center's Grand Hall, with a Zoom option available for those unable to attend in person. Lunch will be served on the West Quad between McNair Hall and the Baker Institute for Public Policy.
In addition to Leebron's updates on campus activity, the town hall will be an opportunity to celebrate the university's accomplishments and those who have made them possible during his nearly 18 years at the helm. He is stepping down June 30.
To submit a question for Leebron, click here.
Masks are recommended for those attending in person. More information on the Zoom option will be provided soon.