HOUSTON – (June 14, 2022) – Stefanie Johnson, acclaimed leadership author, professor and keynote speaker, has been named the new director of the Doerr Institute for New Leaders at Rice University. She will take over for outgoing director Tom Kolditz July 1.
The Doerr Institute is a large-scale development program committed to providing Rice students with evidence-based training and tools to reach their full leadership potential.
"I am thrilled to build on Dr. Tom Kolditz's vision for creating meaningful experiences for students to grow as leaders," Johnson said. "Fortunately, even though Dr. Kolditz is leaving, I have the opportunity to work with such a great group of talented and committed colleagues.
"The need to create ethical and inclusive leaders is greater today than it has ever been and the Doerr Institute is poised to meet that need," she continued. "I am honored to serve our students and the team in this role."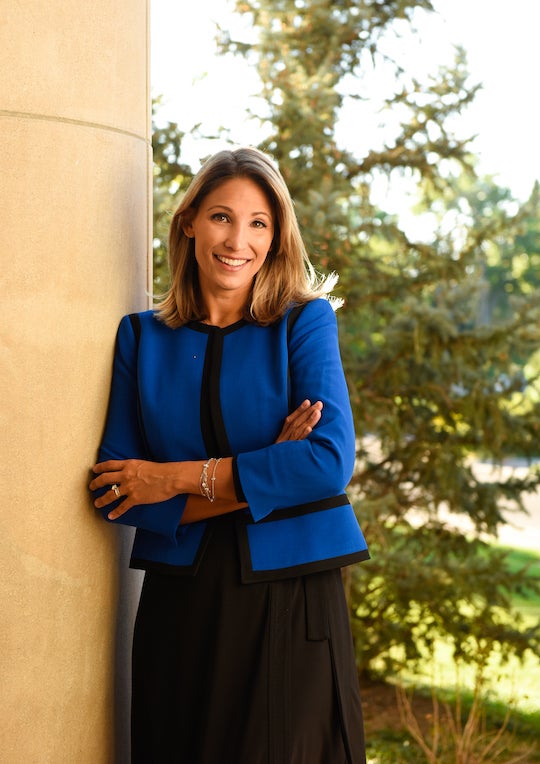 Most recently, Johnson taught leadership and inclusion courses for undergraduate and graduate students as a professor at the University of Colorado Boulder's Leeds School of Business. She is a fellow in the Society for Industrial and Organizational Psychology and the Association for Psychological Science.
Johnson will also hold an appointment as a professor in the department of psychological sciences at Rice.
Her 2020 Wall Street Journal bestselling book, "Inclusify: The Power of Uniqueness and Belonging to Build Innovative Teams," shares the surprising ways leaders can undermine inclusion and provides actionable ways they can pivot to build more inclusive teams.
Johnson is a frequent contributor to the Harvard Business Review and an in-demand keynote speaker. She presented her work at the White House in 2016 during a National Equal Pay Day summit on diversity in corporate America, among the more than 170 speaking engagements she's had around the world. Johnson has shared her thought leadership with organizations such as NASA, the NFL and the World Economic Forum.
"Dr. Johnson's qualifications are absolutely impeccable," Kolditz said. "I'm excited to watch this terrific leader help the Doerr Institute evolve."
Johnson, who is married with two children, earned a bachelor's degree in psychology at Claremont McKenna College and both a master's and doctorate in industrial/organizational psychology at Rice.
"Stefanie is a dynamic leader with an enormous amount of enthusiasm for helping young people reach their leadership potential," said Provost Reginald DesRoches. "Her breadth of experience and her ties to Rice will undoubtedly bolster the Doerr Institute's already stellar reputation as one of the top programs of its kind in the nation."
Doerr Institute programs help students develop their own pragmatic definition of leadership based on their culture of origin and the culture in which they want to eventually work. This flexibility is key to tailoring development across Rice's diverse student body.
The Doerr team also manages the Consortium for Improvements in Leadership Education and Development, a reform movement aimed at improving leadership development in higher education across the nation that includes scholars and practitioners committed to sharing best practices.