Editor's note: Jamey Rootes passed away unexpectedly on Aug. 21, 2022. A Rice tribute is online here.
Jamey Rootes, former president of the Houston Texans, has joined Rice University's Department of Sport Management and will head the newly created Hutchinson Leadership Initiative in Sport Analytics .
The hiring of the seasoned sports executive, who was with the Texans for more than two decades, is a "game changer" for the department in Rice's School of Social Sciences, said Clark Haptonstall, chair and professor in the practice for the department.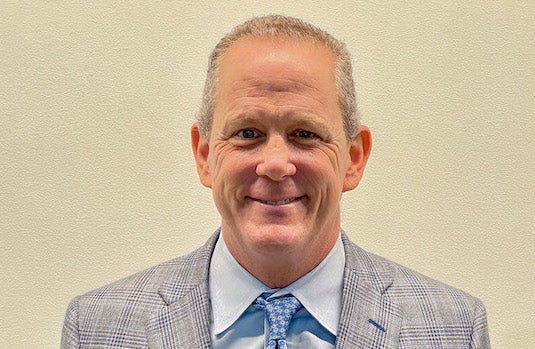 "I've known Jamey since 2003 and I have seen the passion that he has for teaching and mentoring," Haptonstall said. "His knowledge of the sport industry and his vast network of contacts will be invaluable for Rice."
In addition to managing the sport analytics initiative, Rootes' responsibilities will include teaching up to three courses per semester.

"I am honored to have the opportunity to serve the amazing sport management students at Rice University," Rootes said. "I look forward to working with the outstanding faculty to help develop the next generation of leaders in the sport industry."
Haptonstall said it's rare for sport management departments to attract such high-profile faculty, giving Rice's program a competitive edge.
"Hiring people with industry experience has always been very important for our department — if you look at the faculty we have and add up the amount of practical sport industry experience, it's more than 100 years," Haptonstall said. "His decades of working in professional sports will make Jamey a valuable addition to our department and our students will benefit tremendously."
During Rootes' tenure with the Texans, the team earned many distinctions, including numerous Crystal Awards from the Houston chapter of the American Marketing Association and, most recently, two American Business Awards for marketing excellence. The team sold out 185 consecutive home games at one point during his tenure — a record for a Houston NFL team.
Rootes also developed and served as president of Lone Star Sports & Entertainment, a sports management agency associated with the Texans that has been a catalyst for some of Houston's most significant sporting events, including an annual college football bowl game and numerous international soccer matches.

Rootes received a bachelor's degree in marketing from Clemson University and an MBA at Indiana University Bloomington.

"I'm thrilled for Jamey to join our growing Sport Analytics program," said Dean of Social Sciences Rachel Kimbro. "I look forward to the exciting opportunities to come for our students."

More information on Rice's Department of Sport Management is available online at https://sport.rice.edu/ .