HOUSTON – (Feb. 16, 2022) – Six multidisciplinary research teams have earned grants from Rice University's Sustainable Futures Fund. Each is planting the seeds of a project they expect will bolster the planet's environmental health.
The projects selected from 23 proposals will study the threat of conflicts to sustainability, the growing carbon market, stormwater management, flood hazard mitigation, impacts on tropical wildlife and conservation of forests. 
Nearly $300,000 in funds provided by the Office of the Provost and Office of Research will be distributed to the teams with the hope that progress will lead them to pursue funding for major research initiatives. 
The fund is part of Rice's commitment, announced this week by President David Leebron and Provost Reginald DesRoches, to achieve carbon neutrality by 2030. They expect the Sustainable Futures Fund to provide annual awards to new projects for at least five years. 
The winners: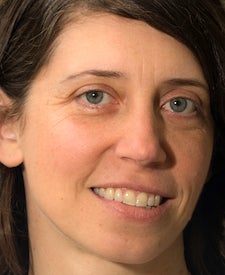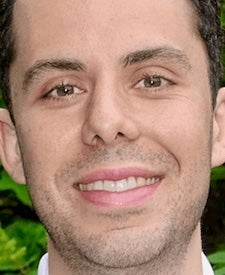 James Doss-Gollin and Sylvia Dee plan to update estimates of extreme rainfall probabilities by matching global rainfall data with historical climate drivers like El Niño, sea temperatures and steering winds and with data from paleoclimate reconstruction. They will then leverage these historical relationships to assess how well stormwater management infrastructure, particularly in Houston, will perform in a changing climate.
Doss-Gollin is an assistant professor of civil and environmental engineering. Dee is an assistant professor of Earth, environmental and planetary sciences.
Amy Dunham, Matthew McCary, Anthony Pinn, Caroline Masiello and Jim Blackburn aim to assess the biodiversity and conservation value of traditional-use forests in Madagascar's rainforest region, one of the most threatened and biodiverse ecosystems in the world. Their study will build strategic partnerships with Malagasy scientists and institutions and explore opportunities for community groups to take advantage of carbon credits for land stewardship through the Rice-affiliated, nonprofit BCarbon initiative.
Dunham is an associate professor of biosciences. McCary is an assistant professor of biosciences. Pinn is the Agnes Cullen Arnold Professor of Humanities and director of the Center for African and African American Studies. Masiello is the W. Maurice Ewing Professor of Biogeochemistry and a professor of chemistry and biosciences. Blackburn is a professor in the practice of environmental law and co-director of Rice's Severe Storm Prediction, Education and Evacuation from Disasters (SSPEED) Center.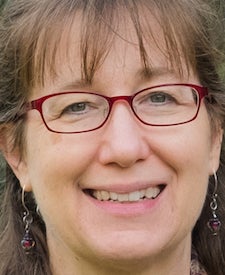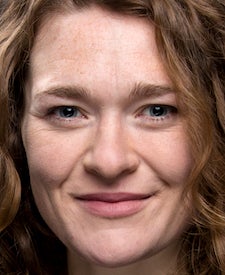 Masiello, Blackburn and Ken Medlock expect to advance soil carbon markets by growing the pool of certifiable carbon credits to meet industrial demand and diversify the pool of participants. They noted more than 200 companies have pledged to achieve carbon neutrality in line with the Paris Agreement, requiring them to offset carbon emissions with carbon credits, activities certified to remove carbon dioxide from the atmosphere. The funding will allow them to hire a postdoctoral scholar to focus on commodities that do not require land ownership, currently a barrier to market participation for minority groups. 
Medlock is the James A. Baker and Susan G. Baker Fellow in Energy and Resource Economics and an adjunct assistant professor of economics.
Diana O'Brien and Dee will draw on their expertise to study climate change and political conflict. They identify the social, political and economic factors that influence this relationship and will improve predictions about climate-induced conflict through the end of the century. This allows them to make policy recommendations to lower conflict risk.
O'Brien is the Albert Thomas Associate Professor of Political Science.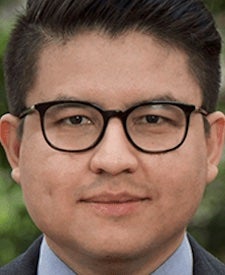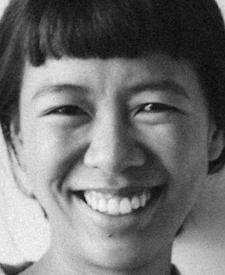 Maggie Tsang, Philip Bedient and Elizabeth Roberto will rethink flood hazard mitigation for Houston's Sunnyside neighborhood. This will include risk analysis and hydrologic modeling by the SSPEED Center and an analysis of how existing infrastructure and other barriers contribute to segregation and inequality along Sims Bayou. A Rice Architecture team led by Tsang will identify, illustrate and site potential strategies that are tied to urban design principles and incorporate nature-based solutions.
Tsang is a Wortham Fellow at Rice Architecture. Bedient is the Herman Brown Professor of Engineering, chair of the Department of Civil and Environmental Engineering and director of the SSPEED Center. Roberto is an assistant professor of sociology.
César A. Uribe and Lydia Beaudrot will identify anthropogenic impacts on tropical wildlife through network theory, a tool to study complex systems that arise from interactions across spatial scales and multiple types of data. Their goal is to understand structure and function in ecological networks relevant to wildlife conservation in the midst of a global biodiversity crisis. 
Uribe is the Louis Owen Jr. Assistant Professor of Electrical and Computer Engineering. Beaudrot is an assistant professor of biosciences. 
Located on a 300-acre forested campus in Houston, Rice University is consistently ranked among the nation's top 20 universities by U.S. News & World Report. Rice has highly respected schools of Architecture, Business, Continuing Studies, Engineering, Humanities, Music, Natural Sciences and Social Sciences and is home to the Baker Institute for Public Policy. With 4,052 undergraduates and 3,484 graduate students, Rice's undergraduate student-to-faculty ratio is just under 6-to-1. Its residential college system builds close-knit communities and lifelong friendships, just one reason why Rice is ranked No. 1 for lots of race/class interaction and No. 1 for quality of life by the Princeton Review. Rice is also rated as a best value among private universities by Kiplinger's Personal Finance.