Joshua Winograde, one of the nation's leading arts administrators, will join Rice University's Shepherd School of Music as professor of opera and director of Opera Studies in July.
"It is an honor to join the Shepherd School's esteemed faculty in shaping the careers of the brightest young vocalists," said Winograde. "Houston feels like my artistic home, having started my career as a member of the Houston Grand Opera (HGO) Studio ."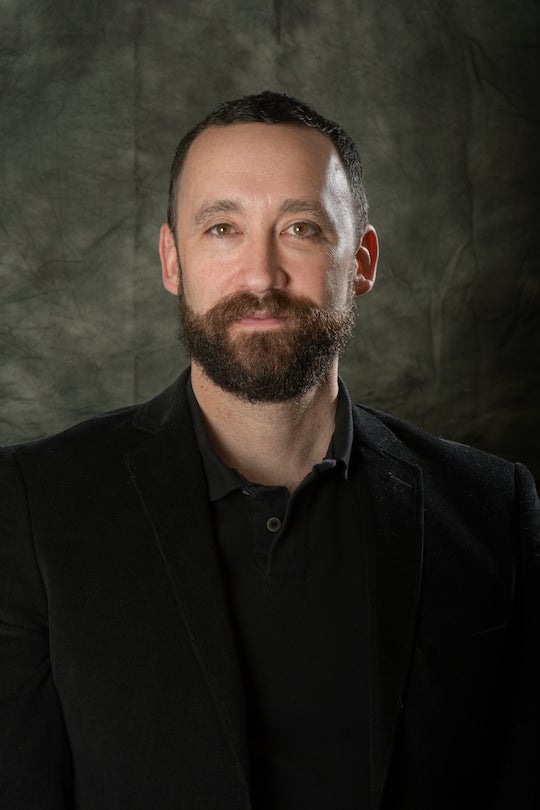 Since his time at HGO, he's held many prestigious positions in the opera world, including his current roles as senior director of artistic programs and director of the Domingo-Colburn-Stein Young Artist Program at the Los Angeles Opera — a program he created — and director of the National Council Auditions (The Met Competition) and associate artistic administrator for the 2017-2018 season at The Metropolitan Opera. He also created and supervised the opera studio at Wolf Trap Opera.
Winograde said he "can't wait to return to the city I love so much, and in a dream role with a dream institution like Rice. You only need to attend one opera performance at the Shepherd School to see that the future of opera is extremely bright."
"Opera, like all the performing arts, is evolving in exciting ways, placing new demands on artists' skill sets," he said. "Yet, the foundation of excellent singing is the same today as it was 200 years ago: technical mastery. The balance of new and old skills is essential. I am so thrilled to be part of this team of astounding voice teachers and musical and dramatic coaches as we develop the next generation of world-class talent."
Shepherd School Dean Matthew Loden said he "couldn't be more thrilled" to welcome Winograde.
"He is a driving force and visionary leader in the opera world, and a champion of developing the vocal stars of tomorrow," Loden said.
Winograde will oversee all aspects of the Shepherd School's elite Opera Department , which enrolls fewer than 40 vocalists each year. In addition to collaborating with the dean and music faculty on vocal programming for the Shepherd School, Winograde will provide musical direction for fully staged opera productions each fall and spring in Brockman Hall for Opera's Lucian and Nancy Morrison Theater . The venue is a unique performance space designed to accommodate both the vocal capabilities of developing opera singers and the production requirements of an acoustically sophisticated professional-grade theater.
"It is so stunning," Winograde said of the new opera hall. "I almost fainted when I saw it the first time! And the opportunity for these exceptional young artists to hone their craft in that space — including in full opera productions and more intimate presentations — is unprecedented."
Loden said bringing Winograde to Rice is "the final piece in the puzzle" when it comes to firmly cementing Rice's standing in the upper echelon of vocal training programs.
Ana María Martínez , a Shepherd School professor of voice and a member of the search committee that recommended Winograde, said it was the committee's great joy to welcome him as the next director of opera studies.
"Josh possesses a unique set of skills which are paramount in leading the current and future generations of opera singers," she said. "Having enjoyed a career as an opera singer himself, his abundant experience in helping to develop and promote singers is evident in his successes, such as expanding the studio program at Wolf Trap Opera, the young artist program at LA Opera, casting at the Metropolitan Opera and most recently (as) senior director of artistic programs at LA Opera, among many creative endeavors from within the world of artistic administration."
Above all else, Martínez said Winograde has profound insight into the field of opera and classical music and a vision that includes a deep knowledge of history.
"This, in addition to his humanity, makes Josh a natural and inspiring leader," she said.
"We're so fortunate to have Joshua join the Rice Shepherd School," said Rice Provost Amy Dittmar. "With the combination of his talent and expertise, our amazing students and faculty, and our one-of-a-kind opera hall, I expect this already outstanding program will reach new heights with increased opportunities for the students and impressive programming for our community."
At LA Opera, Winograde is responsible for mainstage casting and artistic administration for the primary subscription season, the " LAO Off Grand " series of events in alternate venues, and " On Now " digital and streaming programming. In addition to directing the Domingo-Colburn-Stein Young Artist Program, he also oversees many elements of LA Opera's artist-in-residency program, including serving as a director of the HBCU Opera Career Comprehensive , an online course of vocal training and industry insight for current and recent students from historically Black colleges and universities.
Winograde also worked with LA Opera from 2007 to 2017 as senior director of artistic planning. He is the casting consultant for the American Symphony Orchestra, Bard SummerScape and Music Festival and The Orchestra Now. Winograde also serves on the Richard Tucker Music Foundation board, where he is the head juror for their renowned annual awards and grants. He also previously served as assistant administrative director of The Juilliard School Department of Vocal Arts, where he earned his bachelor's and master's degrees.
A sought-after competition jurist, Winograde has served as a judge at many prestigious competitions around the world, including the Richard Tucker Music Foundation Awards, the Metropolitan Opera National Council Grand Finals, the Innsbruck Alte Musik Festival Cesti Competition in Austria, the Galina Vishnevskaya International Competition in Moscow, the International Singers Fair in Baku, Azerbaijan, and the Dallas Opera Guild Vocal Competition.
Before working behind the scenes, Winograde sang professionally with the HGO, New York City Opera, Opera Theatre of Saint Louis, the Los Angeles Philharmonic, the St. Louis Symphony Orchestra, National Symphony Orchestra and American Symphony Orchestra, among many others.
Winograde will assume the role currently held by interim opera director Bethany Self, who took over the position following the death of director Miah Im in fall 2021.