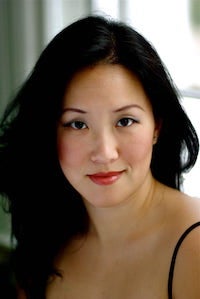 Miah Im, Rice's dynamic director of opera studies who was celebrated in the opera world for her depth of experience, commitment to developing young artists and generous and supportive nature toward peers and performers alike, passed away Sept. 30 after a battle with pancreatic cancer. She was 47.
She was born Jan. 19, 1974, to Hoon Jae Im and Soo Hi Im. A Toronto native, she attended the University of Michigan and received an undergraduate degree in piano performance with a minor in Italian and a master of music degree in collaborative piano and chamber music.
Recognized for her extensive opera industry experience and dedication to training and developing emerging artists, her move to Houston in 2020 to join Rice and the Houston Grand Opera as its studio music director was eagerly anticipated in both organizations.
To be an artist of Miah's caliber requires steadfast dedication and talent, which is rare enough in the world," said Matthew Loden, dean of the Shepherd School. "The way that Miah so naturally used her gifts to nurture and amplify the opportunities for young singers made her even more unique.
She took on her roles at Rice and HGO roles amid an unprecedented global pandemic that shuttered performance venues across the country, but Im resolutely believed the show must go on.
And it did, with Im producing operas in fall 2020 and spring 2021. Under normal circumstances, her inaugural Rice production, "Der Kaiser von Atlantis," would have been one of the first performances before a live audience in the newly constructed Brockman Hall for Opera. Instead, keeping with COVID-19 restrictions, Im spearheaded a virtual production, a historic first for the Shepherd School.
Amid rehearsals, COVID-19 safety protocols and other logistics, Im and her production team innovated ways to enhance the experience for the online audience. She used a massive green screen onstage in the Brockman Hall's Lucian and Nancy Morrison Theater and new technology to produce 3D-like effects for the performance backdrops.
"It was important to me during these extreme circumstances to create a project that would be meaningful, carry musical significance and be emotionally poignant at the same time for my students," she said.
Miah exemplified everything the School hoped for in its director of opera studies," said Robert Yekovich, former Shepherd School dean and the Elma Schneider Professor of Music. "She was a highly respected figure in the profession and a first-rate vocal coach, and had an encyclopedic command of the repertoire, a unique vision for where the program needed to be focused and a humane and gentle spirit. In slightly more than one year's time, Miah's impact on the opera program and Shepherd School was profound.
Prior to her appointment at the Shepherd School, Im was head of music staff at the Los Angeles Opera, where she served as an assistant conductor and pianist. She was committed to emerging artists and devoted much of her time to the singers and pianists in the opera's Domingo-Colburn-Stein Young Artist Program.
She had more than 80 operas in her repertoire, and she served on the music staffs for Lyric Opera of Chicago, New York City Opera, Wolf Trap Opera, Ravinia Festival, Opera Theatre of Saint Louis, The Juilliard School and the Centre for Opera Studies in Italy. She also collaborated with the Chicago Symphony Orchestra, the Baltimore Symphony Orchestra and the Taiwan Philharmonic and worked in South Korea with the Seoul Arts Center and at the Daegu Opera House as its principal coach and assistant conductor.
Im previously held positions as principal coach and conductor of the University of Toronto Opera School, music director of the University of Maryland Opera Studio and San Diego Opera Young Artists Ensemble, and co-music director of the Concert Artists program for the Oberlin in Italy program. She was also on the opera faculty at the Aspen Music Festival and School, where she taught, performed and served as principal coach and chorus master. She coached and conducted at the Royal College of Music in London and worked with the Jette Parker Young Artists at the Royal Opera House.
An active member of Opera America, Im served on the steering committee of Opera America's Women's Opera Network, which is committed to increasing awareness and discussion about diversity and gender equality. Among her greatest passions were aiding the advancement of talented women in the opera field and serving as a supporter and mentor for emerging female professionals.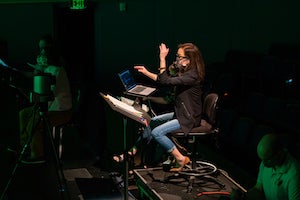 Im was the inaugural recipient of the Marilyn Horne Foundation Award for Excellence in Vocal Accompanying and appeared as a featured artist on the foundation's annual gala concert. She performed with the Chicago Symphony Orchestra, Houston Grand Opera, Los Angeles Philharmonic, St. Louis Symphony Orchestra and New World Symphony. Her performances were featured on WQXR in New York, National Public Radio and CBC Radio.
Countless tributes on social media celebrated Im for the warmth, kindness, energy and musicianship she displayed throughout her life, and remembered her as "one of the brightest lights in opera and education" and "an inspiration like no other."
"We have all lost a magical talent and a dear friend at the Shepherd School," Loden said.
Im is survived by her mother, Soo Hi; her partner, Christopher Scott; and Scott's son, Ethan. Memorial service arrangements are pending.