Hundreds of friends and supporters of Rice University's Shepherd School of Music attended the long-awaited celebration of the new Brockman Hall for Opera April 22.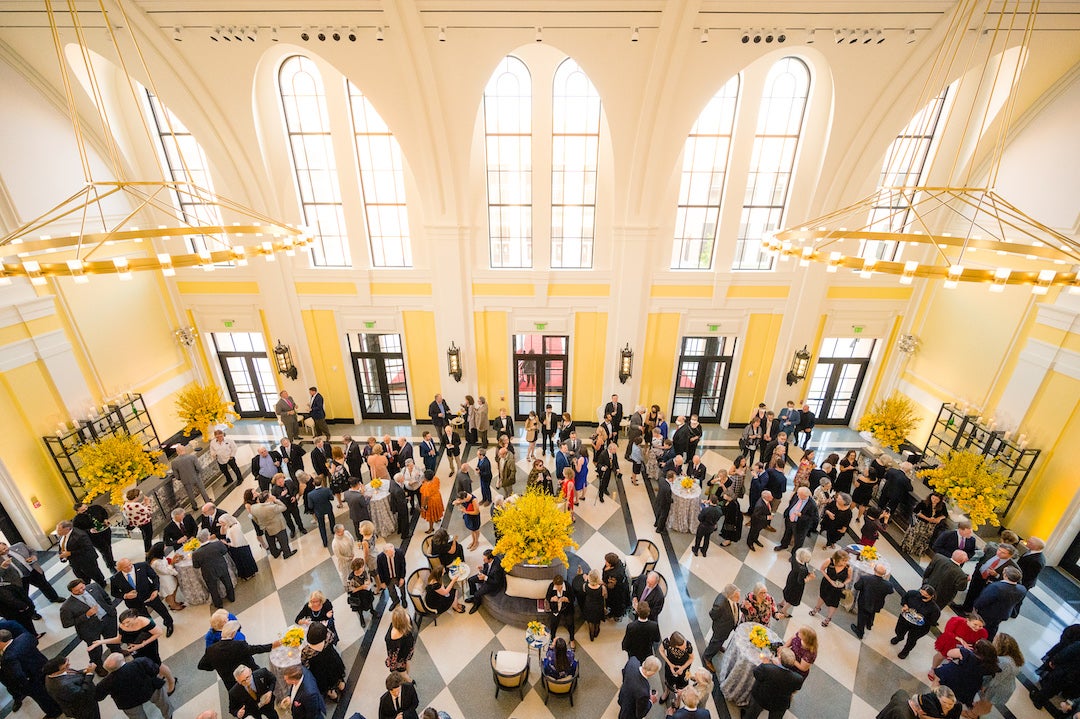 The eagerly anticipated event, postponed amid the COVID-19 pandemic, showcased the new performance hall, which is the first of its kind among international music schools and conservatories .
"We're navigating so much in the world and the pandemic, and we're so incredibly grateful to be able to safely and, with tremendous joy in our hearts, open the doors for everybody," said Ana María Martínez, an international opera star and professor of voice at Rice. "To see the hall filled with people that are part of the Rice community, but also Houston at large is so uplifting, and the support that we have in this city is extraordinary. People not only give generously, they show up and celebrate generously."

 
The festivities kicked off with a VIP reception on the stage of Morrison Theater, offering an elegant start to the evening and giving attendees a chance to experience Brockman Hall's grand theater before the performance.
"I think the design and proper size is just right for Rice," said Anne Chao, a longtime Shepherd School supporter and an adjunct lecturer in Rice's School of Humanities. "And I think the acoustics are just wonderful and it is a great addition to Rice campus."
"It's a real jewel," added Albert Chao.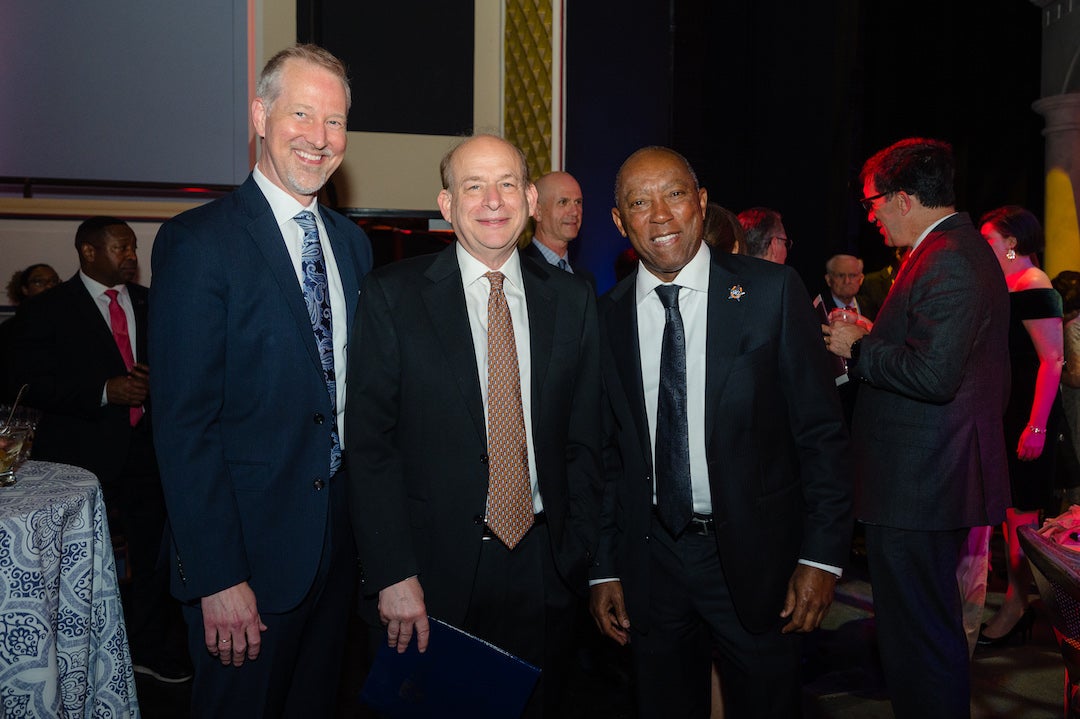 The event transformed the building's stunning Grand Foyer with thousands of yellow forsythia, roses and orchids, as well as candles and chic seating to complement the foyer's bold-colored walls, natural light and graceful chandeliers and fixtures. Guests indulged in gourmet bites and creative cocktails before a performance of musical highlights by Shepherd School students and alums, which showed off the hall's grandeur and top-notch acoustics accentuated by inventive lighting.
"It was such an honor to visit Brockman Hall, and I appreciated the invitation," said Houston Mayor Sylvester Turner. "It is a gorgeous, eloquent and intimate space. Rice students, faculty and alumni can take pride in the new facility, which will benefit not only the university but the people of Houston as well. I look forward to returning to enjoy events in the future."
Shepherd School Dean Matthew Loden welcomed guests to the event after the Shepherd School Symphony Orchestra's thrilling performance of Rossini's "Overture to Guillaume Tell." He remarked that he's "been moved by the imagination and dedication of our tremendously talented students and faculty who are the backbone of the school."
"They have demonstrated phenomenal resiliency over the last two years and have made us among the very first schools in the nation to safely return to in-person ensemble performances," Loden said. "In hand with the faculty and student accomplishments have been what our most remarkable staff has brought about. They've once again gone above and beyond to make this event happen. To all our faculty, students and staff at the Shepherd School of Music, we all say thank you so much."
Loden and Rice President David Leebron also offered special thanks to former Shepherd School Dean Robert Yekovich for his leadership and making the dream of the new opera hall a reality. Yekovich was visibly moved as the audience gave him a standing ovation for his countless contributions to the school.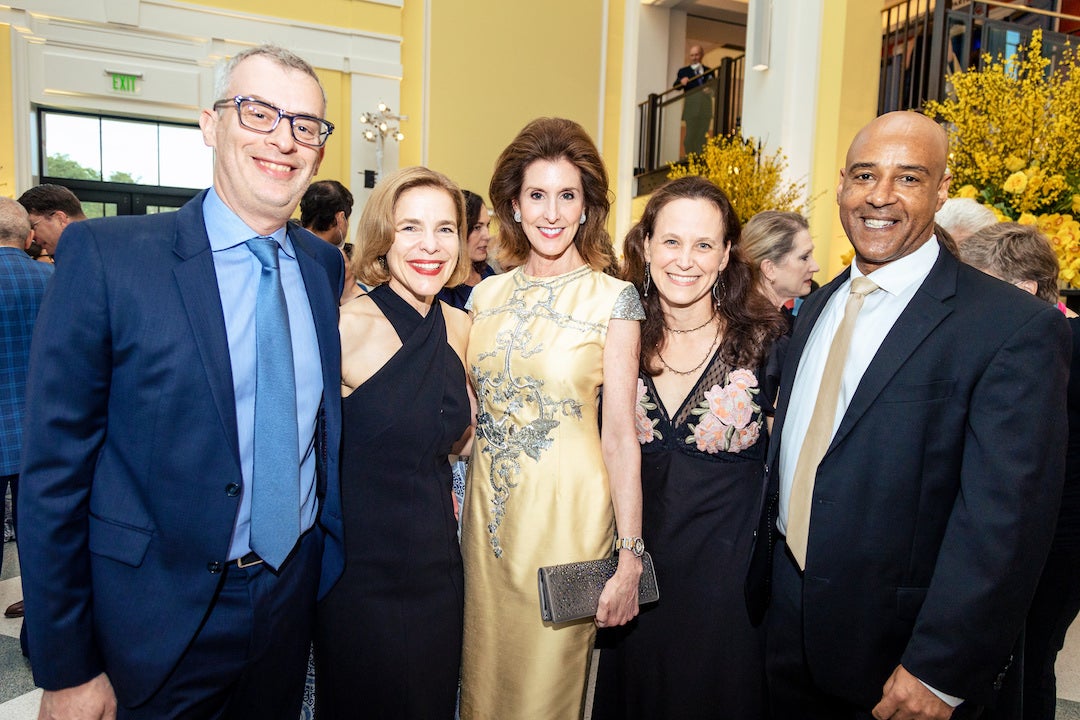 "It's really very simple," Leebron said. "We would not be here celebrating today the opening of this extraordinary building for the extraordinary students and remarkable faculty without the vision and leadership of Bob Yekovich."
Leebron also thanked Brockman Hall for Opera steering committee co-chairs Anne Duncan and Susie Glasscock for their support of the project before lauding the "remarkable Shepherd School students."
"You inspire us with every performance and every composition," Leebron added. "Your music is a powerful tool that brings us together and lifts us up. Thanks to all of you who gathered here tonight. Thank you for believing in the power of art and supporting the music that moves us all."
Among the performers were Broadway "Flying Over Sunset" alum and Artist Diploma student Kanisha Feliciano, the Shepherd School's Dorrington Quartet and cast members from the school's recent sold-out productions of Mozart's "Don Giovanni," who staged the final, dramatic scene of the legendary opera. Two-time Grammy Award-winning mezzo-soprano Sasha Cooke '04, flew in from New York City and her show at the Metropolitan Opera House to perform "Habañera" from Bizet's "Carmen" and "How do I find you" by Grammy and Pulitzer prize-winning composer Caroline Shaw '04. Shaw's piece was dedicated to Miah Im , the late director of opera studies at the Shepherd School.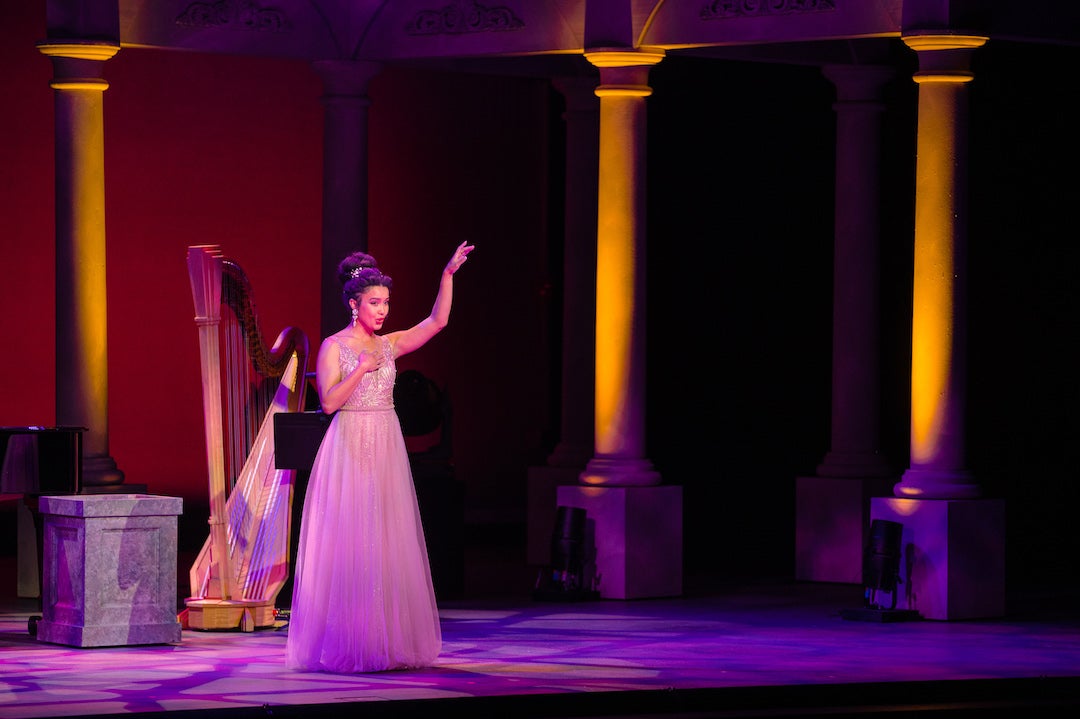 "This is history," said Rice Provost Reginald DesRoches, who will become president of the university July 1. "We had to wait a couple extra years to have this happen, but it was certainly worth the wait. Credit goes to all that made this happen, including Bob Yekovich, Matthew Loden and President Leebron. This is a great moment for Rice, and this facility will continue to transform our incredible music school."
"It was a wonderful, wonderful night, everything looked so beautiful and the performances were spectacular," said Phoebe Tudor, who chaired the event with her husband, Bobby, the former chair of Rice's Board of Trustees. "The students did a wonderful job and everybody just loved it."
"A Celebration for Brockman Hall" followed the Shepherd School's successful community day , which offered a behind-the-scenes look at the venue and what it takes to stage an opera, and two performances of "Don Giovanni ," the first public production in the new hall.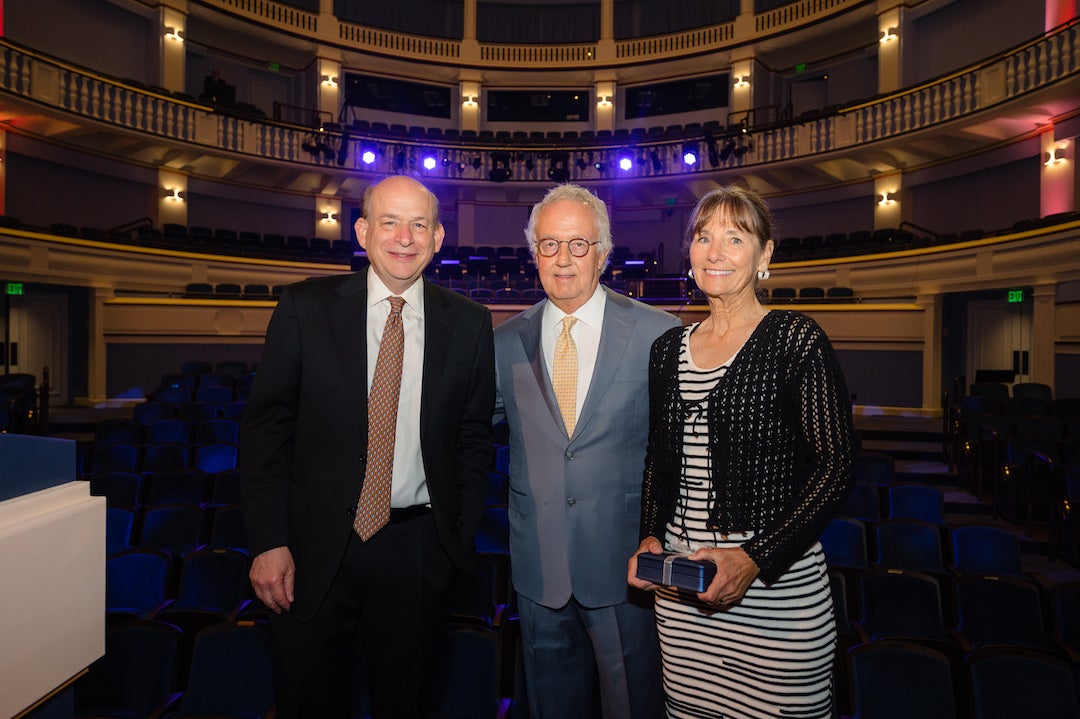 "I never would have believed tonight if I hadn't witnessed it," said Gary Smith, a retired associate dean of the Shepherd School, who worked alongside Yekovich throughout the fundraising and planning process for and construction of the new opera hall. "We've been through a lot of highs, and some lows. We've lost some great people, but this building, these students, this faculty, it can't be beat. It is so good to be back here."
More information about the Shepherd School of Music is online at https://music.rice.edu .