Many students come to Rice specifically to perform undergraduate research, and humanities students are no exception. A new program through the School of Humanities Dean's Office is equipping the inaugural cohort of Dean's Fellows in the Humanities and the Arts with the tools, resources and opportunities to pursue their research interests — including a $3,500 summer stipend.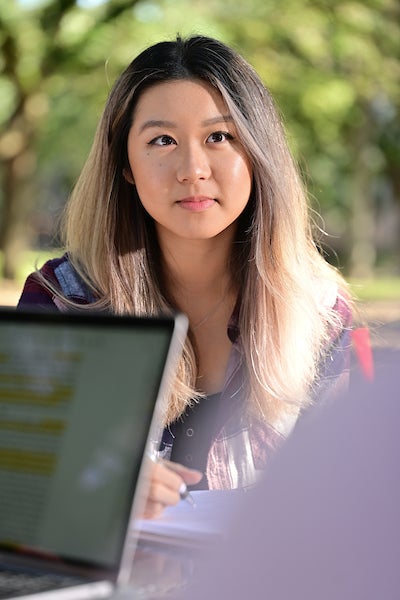 Heading into her third year at Rice, Baker College junior Linda Wu found herself wanting to explore questions raised during classes in medical humanities and women's studies. She knew she wanted to better understand and document not only the stories and health outcomes of minority women receiving therapy, but also the experiences of those receiving care in non-traditional settings. She saw it "as a way to de-center hospitals and clinics as sites of medical care," Wu said.
"However, since my prior experiences with research came from my work in a psychiatry lab or from a biomedical science research program, I was not sure how or where to start with these questions I had," Wu said.
She heard about the Dean's Fellows in the Humanities program at the perfect time. "I was attracted to the collaborative nature of a cohort setting, where I could both learn from and contribute my own experiences in research."
Wu considers those cohort meetings, a core component of the program, to have been the most rewarding part of the experience so far. By hosting monthly luncheons and meetings with Humanities faculty and exclusive meetings with visiting faculty and guest speakers, the program seeks to foster a community of undergrads who are passionate about the humanities — a community that will only grow with each new cohort in the coming years.
The program also offers workshops that provide guidance on improving written and oral communication skills, as the fellows are expected to present their summer research projects at a public forum such as the Rice Undergraduate Research Symposium (RURS). Students can also employ the Dean's Fellows fund to support a summer internship.
"There's a variety of different types of research that happens in the humanities, and this is a way to give students more information on how to do that," said Fay Yarbrough, associate dean of humanities and history professor who's been helping guide the new program. "That's a big part of it, but there's also a community-building aspect where students really are yearning to hear from other humanities students about what they're doing."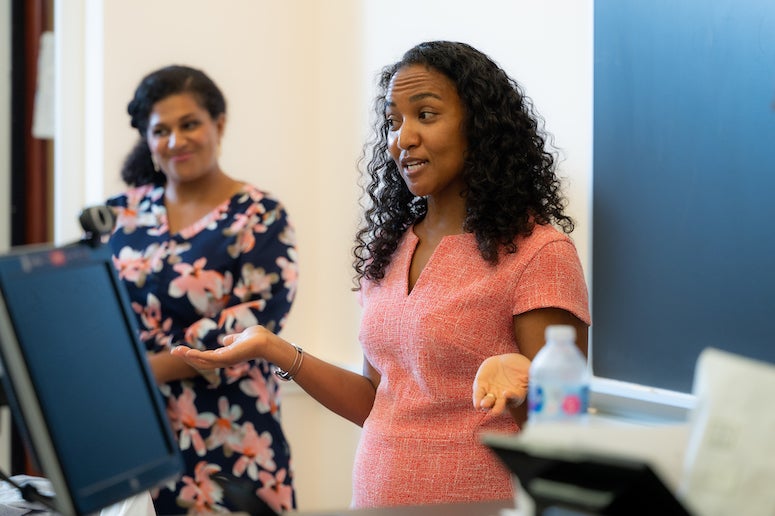 Earlier this semester, the fellows sat down with leading cinema scholar Johannes von Moltke ahead of his standing-room-only public lecture Nov. 5. They also got to hear from senior Humanities students who shared their own research experiences at Rice.
Jay Bethea, a triple major in history, ancient Mediterranean civilizations and classical studies, discussed her summer internship work with the Humanities Research Center and her research examining the misconceptions of Cleopatra in modern media. History major Katelyn Landry shared the research into Texas slave manifests she would later present alongside fellow senior history major Victoria Zabarte at the "Bound Away" conference on intra-American slave voyages. And philosophy major Lillian Wieland, a peer ambassador for the Office of Undergraduate Research and Inquiry, spoke about her positive experience presenting her research on end-of-life care at RURS.
"Each meeting has expanded my perspective on the breadth of questions and debates in the humanities, which has given me a unique space and frame of reference in which to structure my thinking in more meaningful ways," Wu said. "I don't think I would have been able to find such a space to have this kind of dialogue elsewhere."
I don't think I would have been able to find such a space to have this kind of dialogue elsewhere.
Baker junior Xavier Elizondo is a philosophy major, though his research interests lie in comparing the governments of the ancient Roman republic and the modern United States. Over the summer, Elizondo's mind was filled with ideas for a paper he never quite had the opportunity to write in class — and the process of undertaking a big research project seemed daunting.
"How do I start? How do I maintain historical accuracy?" Elizondo said. "Being accepted to the fellowship gave me the confidence to realize I could write this paper."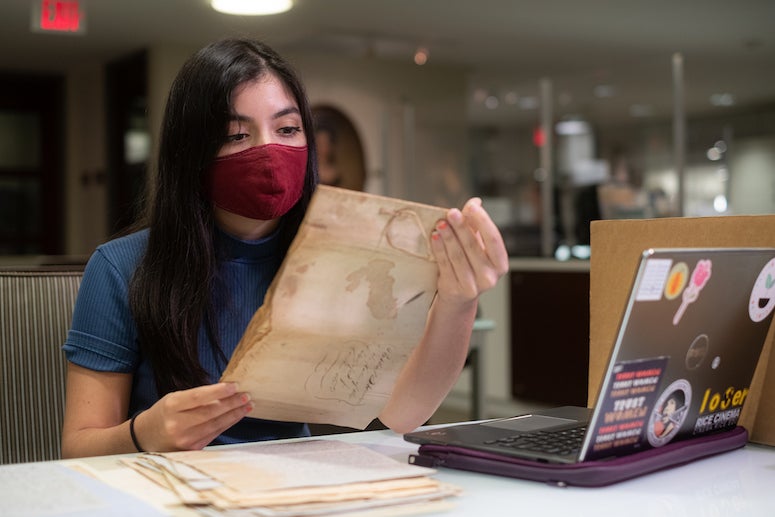 The ability to work with Rice faculty throughout the entire process for guidance and using all of the resources that come with the School of Humanities were two of the reasons he was so excited to join the program, but Elizondo said he's found other benefits he never expected.
"So far, the range of ideas that students in our cohort are going to explore in their research has been my favorite part of the experience," he said.
Wu echoed that sentiment, acknowledging the bonding and sense of community the program has already fostered among the fellows.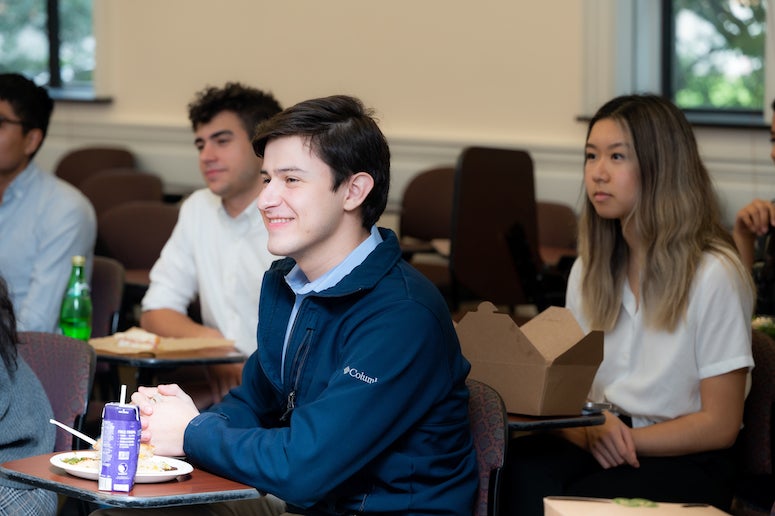 "With each meeting, I've had the privilege to learn more about my peers and their work, and I find it so fascinating to learn about what excites others' thinking and follow the steps they took in finding their particular passion," Wu said.
The 13 students in the inaugural cohort come from a variety of academic backgrounds, including Asian studies, film and photography studies, Spanish and Portuguese, cognitive science, Jewish studies, philosophy, history, English, political science, the study of women, gender and sexuality, and more, making for highly interdisciplinary conversations.
"For example, when I bring up my research interests in minority women's experiences of navigating mental health care, the sociology majors in our group are able to chime in with their thoughts on the infrastructures of health care systems," Wu said. "Our cohort is a special group of very passionate people I'm honored to learn and grow with, and I'm excited for what's to come, as this has just been the beginning of it all."