When Lyn Ragsdale died unexpectedly in late 2020, she was praised for outstanding teaching, scholarship and leadership as dean of Social Sciences at Rice. Now her legacy of excellence will live on with an award bearing her name and a memorial plaque on campus.
The annual capstone award presented by the Master of Global Affairs (MGA) program has been renamed the "Lyn Ragsdale Award for Best Global Affairs Capstone." It was established to honor the MGA student with the best final project, which presents a policy-based solution for a real-world problem of a student's choosing. The cash prize is $2,000.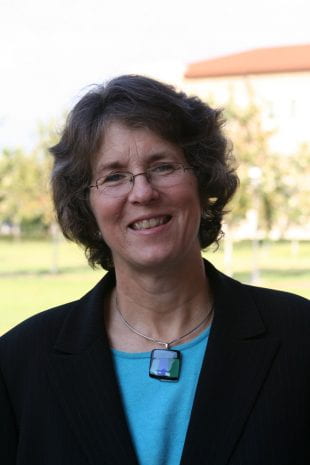 Ragsdale founded MGA, which welcomed its first group of students in 2015. The program is offered jointly by Rice's School of Social Sciences and Baker Institute for Public Policy. It balances scholarly work with practical, real-world training to prepare students for careers in government, the private sector and international organizations.
"At a time when professional master's programs did not exist in the School of Social Sciences, Lyn Ragsdale had the vision, determination and ability to transform the MGA program from an idea to a concrete reality with 40 current students and more than 100 alumni throughout the world," said Mark Jones, the MGA program's faculty director. "Today there are a half-dozen professional master's programs in the School of Social Sciences, and all in one way or another owe their existence to the foresight of Lyn Ragsdale. She had the vision to bring together two outstanding research institutions, the Baker Institute and the School of Social Sciences, to create a unique academic program training future leaders in the private, public and nonprofit sectors."
Susan McIntosh, interim dean of Social Sciences, said the MGA program is "emblematic of the innovations that Lyn brought to her term as dean."
"She also created the Social Sciences Research Institute to support faculty and student research, and that legacy, too, lives on," McIntosh said.
Ragsdale will also be remembered with a plaque honoring her years of service to Rice, which will be installed beneath a live oak tree.
"Lyn Ragsdale was a remarkable member of our Rice community and her presence continues to be felt by the people and programs she impacted," Rice President David Leebron said. "These memorials will ensure her contributions are remembered by future generations of students and other members of the Rice family."
For more information on the MGA program, visit https://mga.rice.edu.