Rice's Moody Center for the Arts commissioned three Houston-based artists, including Rice professor Kenneth Tam, to bring the Provisional Campus Facilities (PCFs) to life.
"In keeping with the university's commitment to public art, we're excited to share works by living artists who reflect the city's diversity and dynamic engagement," said Alison Weaver, the Suzanne Deal Booth Executive Director of the Moody.
The works by Kenneth Tam, Preetika Rajgariah and Sarah Welch adorn the three PCFs located on the south side of campus, across Loop Road from Herring Hall, and will be on view through May 15, 2024.
(Photos and video by Gustavo Raskosky)
Tam, an assistant professor of art, utilizes video and vinyl in his work "We played," which can be seen from sunset to sunrise. The work examines the game of cricket as a carrier of cultural memory and a participative practice that can generate a feeling of belonging and was inspired by growing South Asian cricket communities in Houston and Fort Bend County.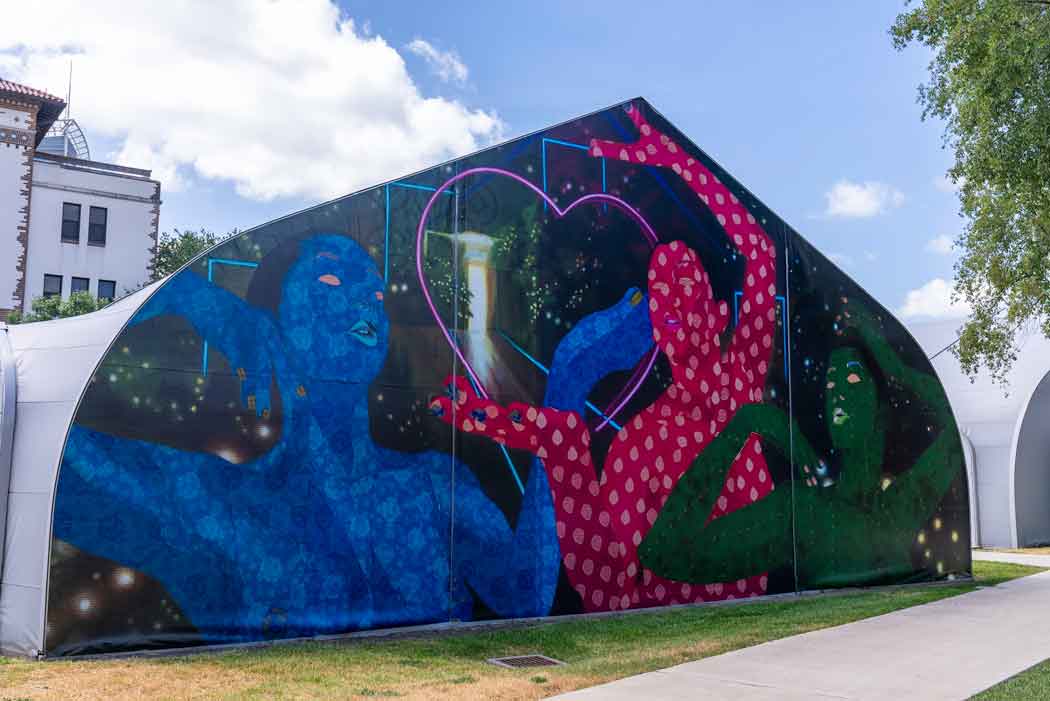 Rajgariah's "your potential self is infinite" incorporates a range of materials from yoga mats to family-owned saris and examines the intersections of identity, race, pop culture and sexuality. Through vibrant paintings, dynamic installations and engaging performances, the artist explores contemporary selfhood through material histories of the body and various cultural narratives.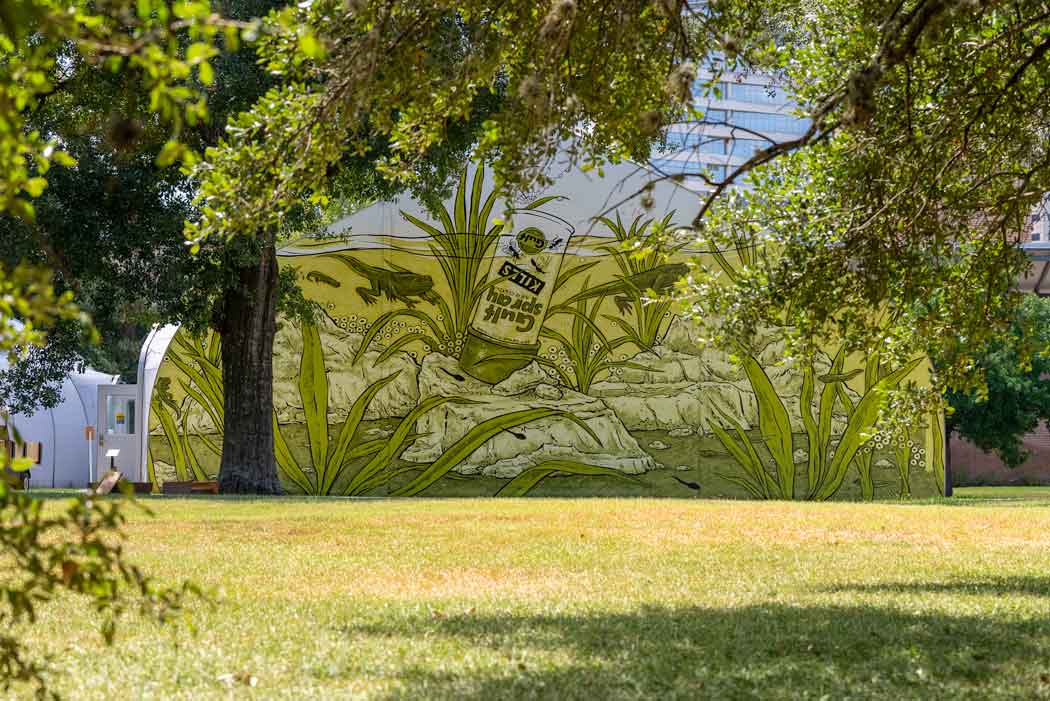 In "Skeeter Control," Welch examines the real and speculative effects of climate change on the Gulf Coast. Drawn in the artist's signature style of black outlines filled with hues of green, the work depicts a cross section of a frog pond with tadpoles in various stages of development. At the center of the composition, an aerosol spray can of bug repellant has fallen into the pond.