Xayvion Davidson, a rising sophomore studying bassoon at Rice University's Shepherd School of Music, won first place and audience favorite at the inaugural Cynthia Woods Mitchell-Ima Hogg Young Artist Competition June 11.
The contest is part of the annual Immanuel and Helen Olshan Texas Music Festival (TMF) at the University of Houston , which continues through June 24. Davidson, originally from Nashville, Tennessee, performed the first movement of Rossini's Bassoon Concerto. He is a student of Shepherd School bassoon professor Benjamin Kamins .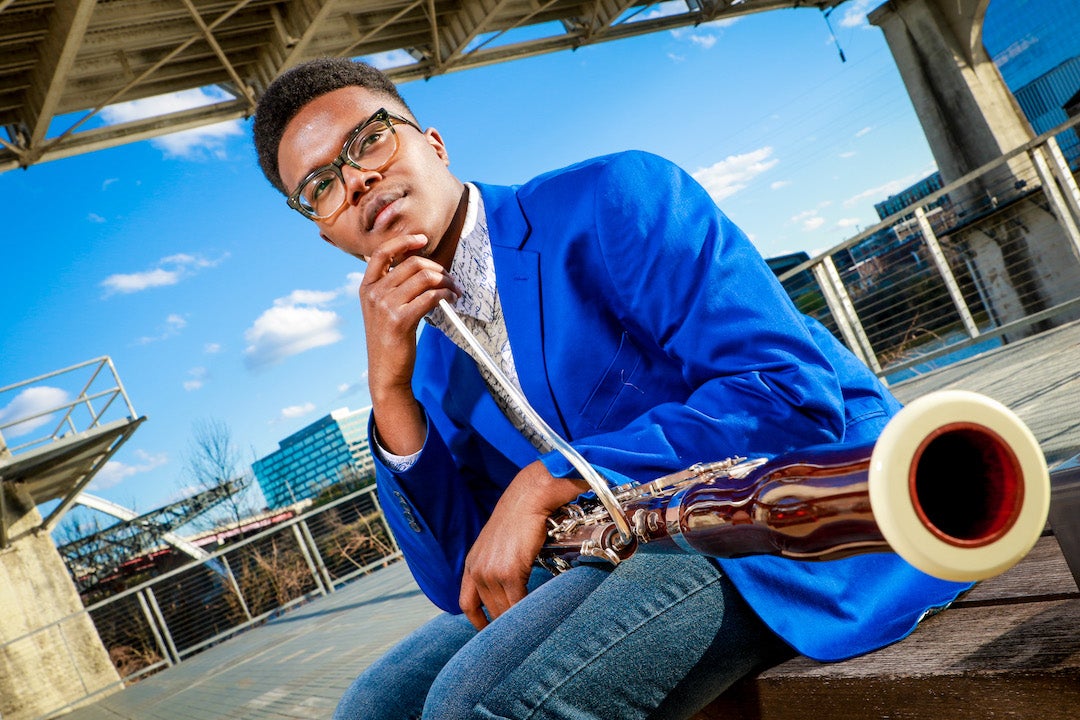 In addition to a $2,000 cash prize, Davidson won the honor of playing a solo with the TMF Orchestra at the festival's final concert on June 24, under the baton of Maestro Andrew Grams. Davidson will also be invited to perform next season with the Houston Symphony .
"Initially I felt quite shocked and in disbelief, and it showed," Davidson said. "I was gaping for at least 20 seconds. I still felt shocked for another 20 minutes or so. I find this quite humorous in retrospect."
He said after the win sank in, he felt "grateful for everyone who helped me get here."

"I am excited to play with the TMF Orchestra and the Houston Symphony," he said. "What is even more exciting will be the audience. It will consist of family and plenty of Rice students because Rice is a supportive community."
The new competition merged the University of Houston's Cynthia Woods Mitchell Young Artist Competition at the TMF and the Houston Symphony's Ima Hogg Competition, both renowned in Houston for recognizing new talent. More information is available here:
https://uh.edu/kgmca/music/events/festivals/tmf/about/young-artist-competition.