Ruth Simmons, a pioneer in higher education, will join Rice University as a President's Distinguished Fellow, the university announced today.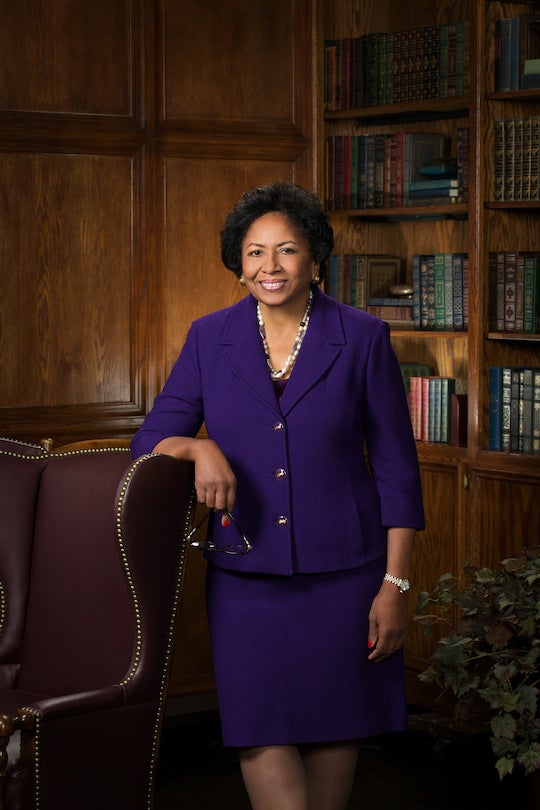 Simmons is currently the president of Prairie View A&M University, as well as president emerita of Brown University and Smith College. She is also a Rice trustee emerita, serving on the board from 2014 to 2018.
As a President's Distinguished Fellow, Simmons will work with a variety of programs across campus and advise the president's office on various matters, in addition to collaborating with faculty and staff to build out programs for students to develop future leaders at Rice.
She plans to begin in the role April 1.
"Ruth brings with her a myriad of insights from her career as a faculty member, university president and national leader in higher education," Rice President Reginald DesRoches said. "Often cited as one of the most consequential higher education leaders of this generation, and one of the most important and compelling local and national leaders, Ruth has served numerous universities, corporations and nonprofit organizations in an advisory capacity. I am grateful and excited that she will continue her broad and impactful outreach from her position at Rice."
A valuable adviser and influential voice throughout her career in education, Simmons was named Brown's president in 2001, making her the first Black woman to lead an Ivy League institution. She is a former director of African American studies at Princeton University and past chair of the Harvard University Visiting Committee for African-American Studies, and in 2003 she led the Slavery and Justice Initiative at Brown, from which sprang scores of similar initiatives around the world. She will provide input on the development of Rice's Center for African and African American Studies.
Simmons, who was the keynote speaker at DesRoches' inauguration at Rice last year, served as Brown's president until 2012 and has been president at Prairie View A&M since 2017. She recently announced plans to step down from this position at Prairie View at the end of this month.