HOUSTON – (April 14, 2023) – Former president and CEO of the Federal Reserve Bank of Dallas Richard Fisher will discuss economic uncertainty and prospects for growth at an April 19 event hosted by Rice University's Baker Institute for Public Policy.
At this Texas Business Hall of Fame Titan Talk, held in partnership with the Baker Institute, Fisher will explore the challenges and opportunities facing the economy. He will discuss a wide variety of economic issues, from the prospects for American economic growth to the impact of recent economic, demographic, social and political trends.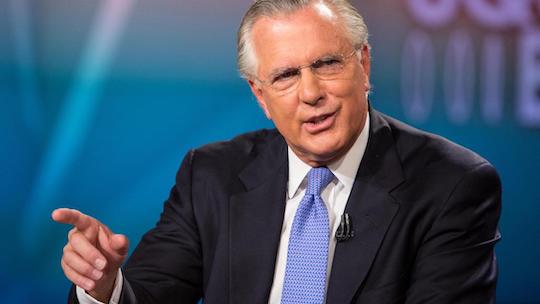 What: Baker Institute event, "Navigating Economic Uncertainty: A Conversation with Richard Fisher."
Who: Fisher, senior adviser to Barclays PLC, senior contributing editor for CNBC and member of the boards of directors for Warner Brothers Discovery and Tenet Healthcare.
When: Wednesday, April 19, 6-7 p.m.
Where: Rice University's James A. Baker Hall. The event is free, but registration is required. A recording will be available on the event page the following day.
This event is co-sponsored by the Baker Institute Center for Public Finance and the Texas Business Hall of Fame and funded by a generous gift from SWBC.