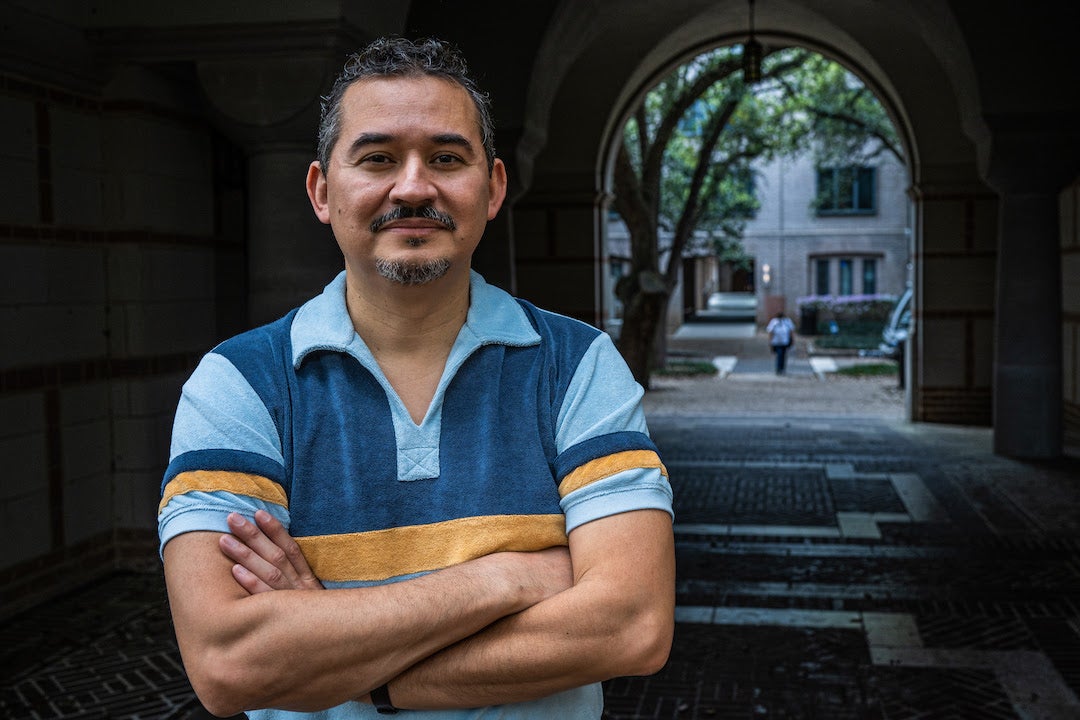 The latest installment of "The Books That Shaped My World," a lecture series presented by Rice University's Friends of Fondren Library, will be held at the library April 3.
The event, chaired by Friends of Fondren board members Natalye Appel '80 and Laura Turley, will feature Tomás Morín, a poet and assistant professor of creative writing in Rice's Department of English within the School of Humanities.
"Books that Shaped My World is a fun way to learn more about the esteemed speakers from a different angle, that of books," Laura Turley said. "We welcome the whole Rice community to join in this always engaging event."
Morín is the author of poetry collections that have been widely recognized and awarded by various publications. His first collection, "A Larger Country," was the winner of the American Poetry Review/Honickman Prize and runner-up for the PEN/Joyce Osterweil Award. "Patient Zero," his second collection, was described by Publishers Weekly as "striking in capturing everyday actions with startling, musical wit."
In 2022, Morín won a Guggenheim Fellowship, an honor bestowed annually by the John Simon Guggenheim Memorial Foundation to a slate of the world's top scholars, artists, writers and scientists.
During the lecture, he will discuss books that have been important to him throughout his career in writing.
"My hope is that the audience will get a snapshot of my life and how it was shaped by the words of others," Morín said.
The lecture will be held at 6 p.m. in Fondren Library's Kyle Morrow Room, located on the third floor. A reception will follow at 7.
To RSVP, click here.