By Patrick Kurp
Special to Rice News

Surrounding us is a vast and largely unknown world of "microbial dark matter."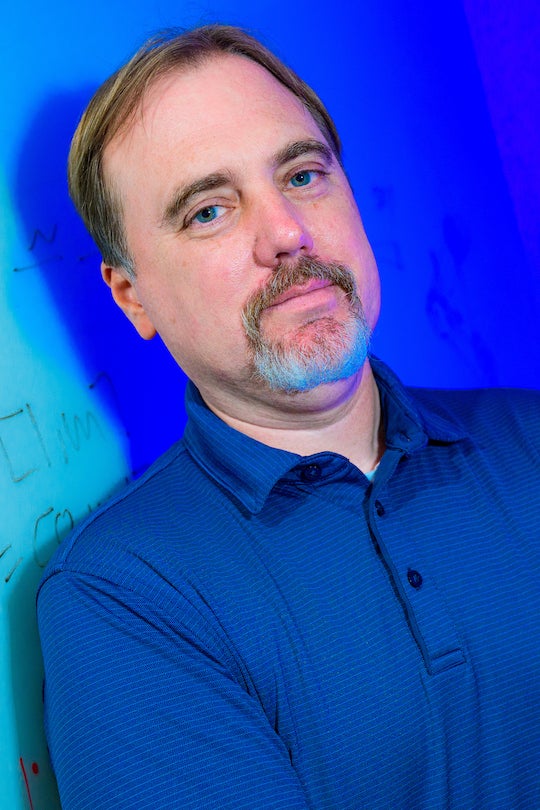 "Our ability to read and write DNA at scale, uncovering yet-unseen pathogens and engineering microbes for societal benefit, has far outstripped the computational tools capable of tracking and preventing their misuse," said Todd Treangen, computational biologist and assistant professor of computer science at Rice University.

His five-year, $599,943 National Science Foundation CAREER Award — funded by the Division of Information and Intelligent Systems within the NSF Directorate for Computer and Information Science and Engineering — will support the development of such tools. The project is titled "A comprehensive computational platform for detecting yet unseen microbial pathogens."
"The priority of this project is to characterize previously unseen pathogens that are likely to be dangerous to humans in pursuit of improved preparedness and prevention of pathogen spread," Treangen said. "I'm humbled by the award and proud to work alongside my research group at Rice."

Only about 500 such awards from the National Science Foundation are given annually in support of "early-career faculty who have the potential to serve as academic role models in research and education and to lead advances in the mission of their department or organization."

Treangen's CAREER Award is the fourth received by a Rice Engineering faculty member this year.

By microbial dark matter, Treangen means all microorganisms, including bacteria and viruses, that cannot be cultured in the laboratory.

"The sequencing of genomic data found in nature is now democratized, opening the door to a digital library of countless documents of evolutionary history," Treangen said. "For SARS-CoV-2 alone, there are now over 15 million genomes, and there are multiple petabytes of data available for download from the publicly accessible Sequence Read Archive."

By leveraging this mass of publicly available data, Treangen will pioneer new approaches for pathogen detection and monitoring by using scalable and accurate computational strategies. The work will employ existing approaches to biosurveillance coupled with innovative computational methods.

The computational approaches will be combined into a platform being created by Treangen called GuarDNA. "It will integrate everything into the first-of-its-kind comprehensive platform designed for genomics-based biosecurity and biosurveillance," he said.

"Thanks to recent scientific and technological advances, we are on the cusp of numerous discoveries specific to characterizing microbial dark matter," Treangen said.

His group focuses on developing open-source software tools capable of tackling emerging computational research questions specific to biosecurity, infectious disease and microbiome analysis.

Treangen earned his doctorate in computer science in 2008 from the Polytechnic University of Catalonia in Barcelona, Spain. Before joining the Rice faculty in 2018, he worked as a research scientist at the Center for Bioinformatics and Computational Biology at the University of Maryland, and as a postdoctoral scientist at the Johns Hopkins Bloomberg School of Public Health and the Institut Pasteur in Paris.
Award abstract:

Image downloads:

https://news-network.rice.edu/news/files/2023/03/220722_Treangen_Todd_Fitlow_015.jpg
CAPTION: Todd Treangen is an assistant professor of computer science at Rice University. (Credit: Photo by Jeff Fitlow/Rice University)
Links:

Computer science department: https://cs.rice.edu/

Treangen lab: https://www.treangenlab.com/

George R. Brown School of Engineering: https://engineering.rice.edu/

About Rice:

Located on a 300-acre forested campus in Houston, Rice University is consistently ranked among the nation's top 20 universities by U.S. News & World Report. Rice has highly respected schools of Architecture, Business, Continuing Studies, Engineering, Humanities, Music, Natural Sciences and Social Sciences and is home to the Baker Institute for Public Policy. With 4,552 undergraduates and 3,998 graduate students, Rice's undergraduate student-to-faculty ratio is just under 6-to-1. Its residential college system builds close-knit communities and lifelong friendships, just one reason why Rice is ranked No. 1 for lots of race/class interaction and No. 1 for quality of life by the Princeton Review. Rice is also rated as a best value among private universities by Kiplinger's Personal Finance.