Rice University Associate Professor of Electrical and Computer Engineering Jacob Robinson and Vice President for Innovation Paul Cherukuri will speak at the upcoming South by Southwest Conference in Austin.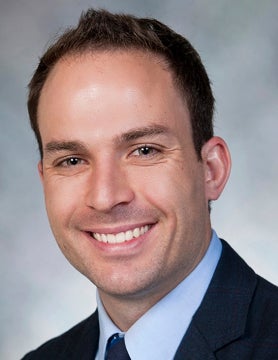 Robinson will take part in the panel discussion "Does 'Mind Control for Good' Exist?" on March 10 at 4 p.m. at the JW Marriott, 110 E. 2nd St. He and fellow brain-computer interface (BCI) experts will address how society and large organizations should begin to leverage the nascent technology. They'll discuss BCI technology being applied at scale, as well as draw a clear line between approaches that provide benefits versus those that strip us of our agency and humanity.
"We just have to look at social media to understand how any new technology creates a potential for tremendous positive or negative influence in society," Robinson said. "With the rapid advancement of neurotechnology it is a great time to discuss what brain interfaces can do today, what they may be capable of in the future and how we can help ensure that these powerful new technologies are used in a way that positively impacts society. I'm excited to join this panel to explore this question and the ethics of advanced neurotech."
Robinson will be joined by Benjamin Hersh, staff interaction designer at Google; Afshin Mehin, founder of Card79; and Anna Wexler, assistant professor in the department of medical ethics and health policy at the University of Pennsylvania.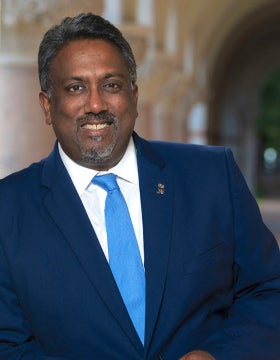 Cherukuri is part of the panel discussion "Ground Zero: Creating Pathways from Research to Scale Deployment." He will be joined by industry leaders and startup founders for a thought-provoking discussion about how the pathway from university research to at-scale deployment is essential to solving the existential threat of climate change and enabling the advancement of low-carbon energy solutions. The panel will start at 4 p.m. on March 12 at the Austin Marriott Downtown, 304 E. Cesar Chavez St.
His fellow speakers include Juliana Garaizar, chief development and investment officer of Greentown Labs; Tara Karimi, co-founder and chief technology officer of Cemvita Factory; and moderator Jane Stricker, executive director of the Houston Energy Transition Initiative.
The annual South by Southwest Conference and Festivals celebrate the convergence of tech, film, music, education and culture. For more, visit https://www.sxsw.com.