Rice's Boniuk Institute for the Study and Advancement of Religious Tolerance hosted a 10th anniversary celebration at Cohen House Oct. 4 to commemorate a decade of work and share its vision for the next 10 years. The event featured the launch of the institute's strategic plan to understand the conditions that lead to religious discrimination and conflict and to promote religious tolerance locally and globally.
Strong research and scholarship are what spark ideas, innovation and ultimately change, President Reginald DesRoches said in his welcome speech.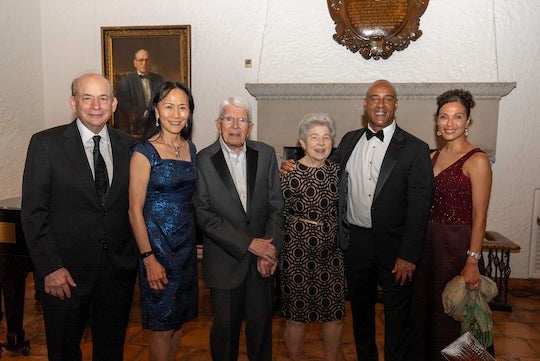 "For the past decade, the Boniuk Institute has made great strides in developing community partners and educating people on the importance of religious tolerance and religious pluralism," he said. "Moving forward, the Boniuk Institute will elevate its role as a premier interdisciplinary research and scholarly institute where research and scholarship inform its outreach."
The interdisciplinary research institute aims to understand the conditions that foster religious pluralism and tolerance and those that lead to intolerance, conflict and discrimination, nationally and globally. Its latest strategic plan includes new programs and initiatives that will bring scholars together to make new discoveries in the field and share their original research and scholarship with relevant local, national and global communities. 
"Scholars have been understandably interested in how conflicts around the world are linked to religion, and yet we know little about what happens upstream leading religion to be a source of division or of harmony," said Elaine Howard Ecklund, director of the Boniuk Institute, sociology professor and Herbert S. Autrey Chair in Social Sciences. "It's a critical goal that in a world class institution like Rice University there is groundbreaking research on both religious violence and conflict as well as pluralism and tolerance."
A few of the institute's new initiatives include funding graduate and undergraduate scholars as well as postdoctoral fellows, multiyear global studies, research sponsorships, annual reports and annual conventions with emerging and established scholars to spur faculty from different disciplines to work together.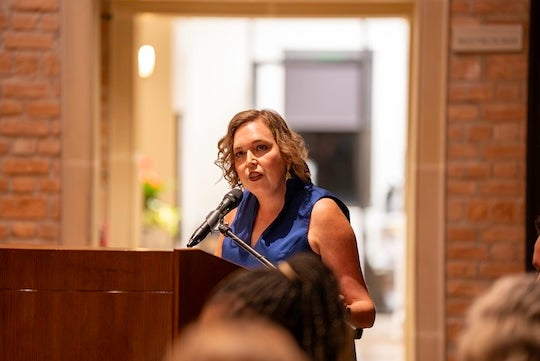 "Whether or not you are personally religious, it is important for you—for all of us really — to understand how religion relates to societal health," Ecklund said. "What helps communities work across religious boundaries to solve common social problems?"
On the local level, the institute will start a biennial initiative to map the collective civic capacity of Houston's religious communities, including their ability and desire to do work that services the common good of the city. It will also discover how Houston — the most diverse large city in the country — fares with respect to  religious pluralism and tolerance and the extent to which  Houstonians interact with  people with faiths other than their own.
"In a time of religious and political strife worldwide, the Boniuk Institute provides a platform for the religions of the world to come together under a common framework to provide a voice of reason," said Rice Executive Vice President for Research Ramamoorthy Ramesh.
Learn about the Boniuk Institute's upcoming programming here and watch the video message from local religious leaders here.