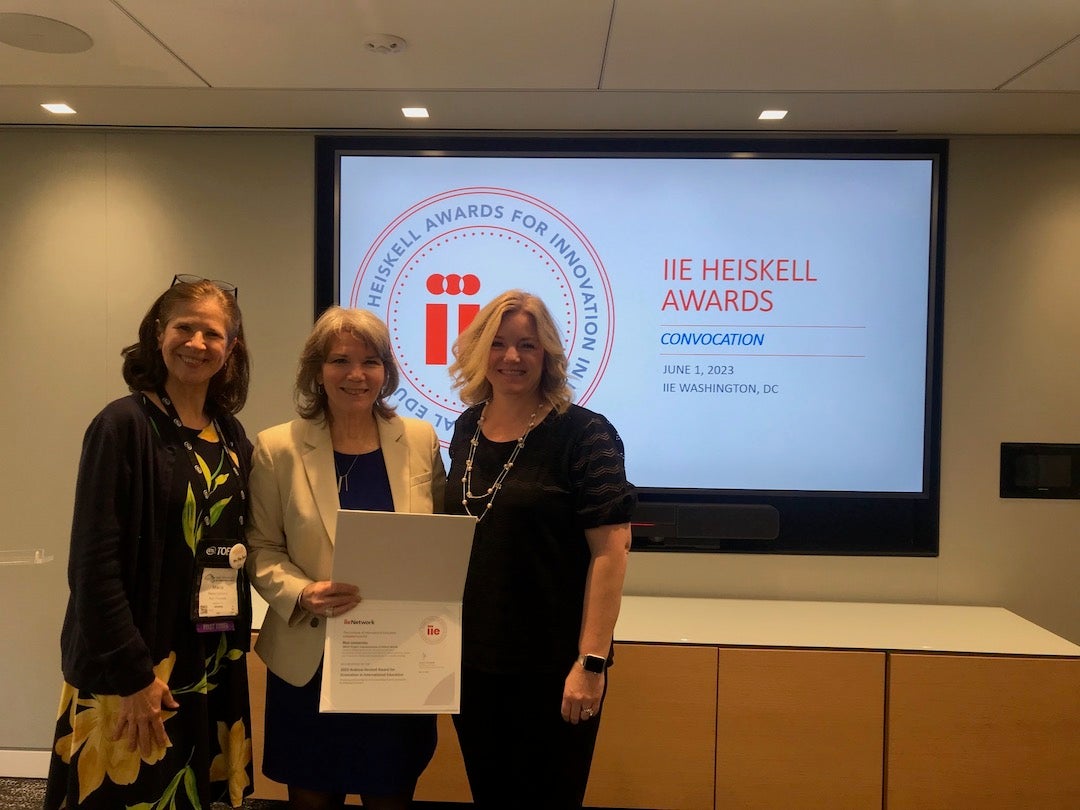 The Institute of International Education has honored Rice University with one of its 2023 IIE Andrew Heiskell Awards for Innovation in International Education.
Awarded in the category of "Widening Access for International Education," Rice received the honor for the Office of International Students and Scholars (OISS)-sponsored Global Rice Empowers Academics and Training (GREAT) Project, through which members of the university community who hail from abroad teach local young adults with intellectual and developmental disabilities about their home countries through workshops and other events.
Adria Baker, associate vice provost for international education and OISS executive director, was inspired to launch the GREAT Project while attending IIE's International Academic Partnership Program in Brazil in 2014.
"When we were encouraged to create an idea 'outside the box,' I envisioned a global education program where international students teach classes to special needs young adults," Baker wrote in a blog post about the program's recent award, explaining how her and her colleagues' passion for both communities and their unique challenges led them to realize "how important bringing two very distinct groups together is for creating awareness of the needs of the other."
"In turn, those with learning differences would inadvertently sensitize students from around the world about the unique gifts and challenges they face," Baker said.