The Rice University connections run far and deep — and sometimes in unexpected ways.
The late Shelley Pennington '78 was an alumna. By happenstance, Rice EMS volunteer Neil Chopra hails from the town where Pennington spent her adult years — coincidently named Pennington, New Jersey. Chopra also volunteered with the same first-aid crew in his hometown that Pennington did.
Pennington was an active member and recent president of the Pennington First Aid Squad, so when it closed its doors earlier this year, the organization looked for other places to responsibly donate its resources. Given the close connection, Chopra jumped at the opportunity to bring some of its assets to REMS to propel the group's growth on campus.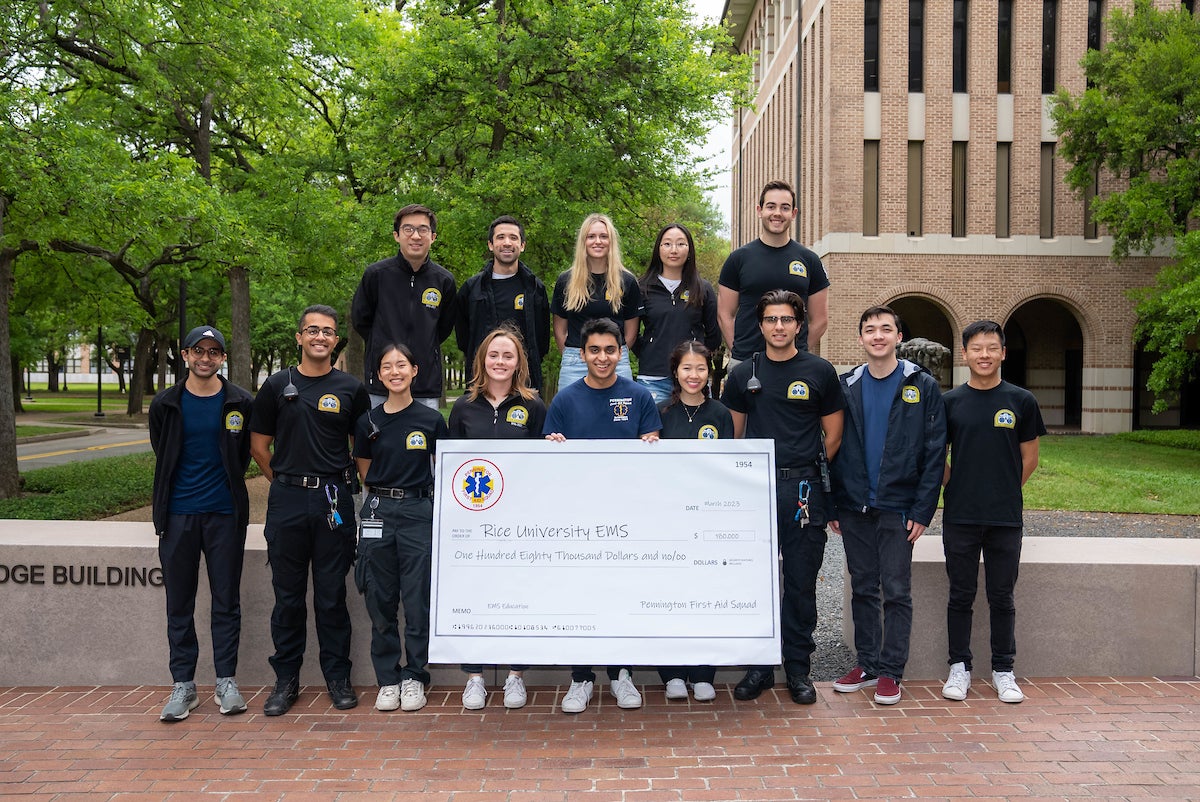 The connection resulted in a $180,000 donation.
This donation is not the first from the family to Rice. Pennington was a basketball player during her college years, and her estate recently supported the creation of the Shelley Pennington Assistant Women's Basketball Coach Endowment.