WASHINGTON, D.C. – May 1, 2023 – Joshua Fang, a Rice junior majoring in mathematical economic analysis and social policy analysis with a minor in data science, is one of 20 students selected as a Key into Public Service Scholar by the Phi Beta Kappa Society, one of the nation's most prestigious academic honor societies. The award recognizes students who have demonstrated interest in working in the public sector and possess a strong academic record in the arts, humanities, mathematics, natural sciences and social sciences.
Chosen from over 900 applicants, each scholar will receive a $5,000 scholarship and take part in a conference convening in late June to provide them with training, mentoring and reflection on pathways into active citizenship. Inspired by many Phi Beta Kappa members who have shaped the course of the nation through local, state and federal service, the award highlights specific pathways for liberal arts and sciences graduates seeking public sector careers.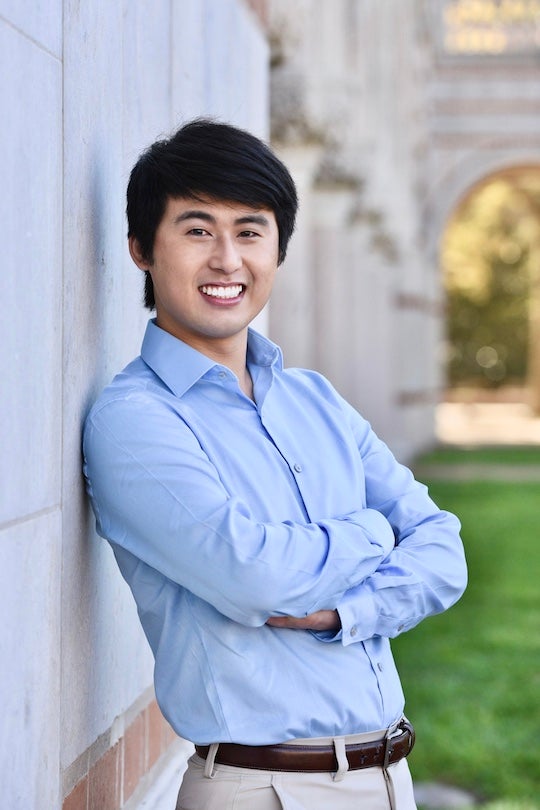 "The society applauds the Service Scholars for their intellectual curiosity, community engagement and dedication to the common good," said Phi Beta Kappa Secretary Frederick M. Lawrence. "The well-rounded education these outstanding students are pursuing will prepare them well for a meaningful, productive and engaged life in public service. We look forward to the contributions each member of the 2023 Key into Public Service Class will make to the nation in the years ahead."
Outside of the classroom, Fang is heavily involved in grassroots organizing to promote nonpartisan youth civic engagement at Rice and in Houston. Currently, Fang serves as the president of Civic Duty Rice within the RICEngaged coalition and the GenHTX initiative of Houston in Action. Previously, Fang served as a 2021-2022 Texas Civic Ambassador with the New Politics Forum of the Annette Strauss Institute for Civic Life at the University of Texas at Austin. Fang also served as one of the two main organizers of the 2022 Houston Youth Voters Conference.
"I am honored and grateful that the Phi Beta Kappa Society saw my potential for public service and chose to invest in me," said Fang. "The Key Into Public Service scholarship, conference and related resources will be instrumental in my pursuit of a Ph.D. in economics/public policy and a research career to work toward domestic poverty alleviation by informing policymaking and resource allocation in Washington, D.C."
Founded in 1776, the Phi Beta Kappa Society has chapters at 293 colleges and universities in the United States, nearly 50 alumni associations and more than half a million members worldwide. Noteworthy members include 17 U.S. presidents, 42 Supreme Court justices and more than 150 Nobel laureates. The mission of the society is to champion education in the liberal arts and sciences, foster freedom of thought and recognize academic excellence.
For more information about the scholarship and links to individual biographies of the recipients, please visit pbk.org/KeyintoPublicService .