Rice University trustee Terrence Gee and family have donated $1 million to the university to help establish the Dr. Anthony B. Pinn Postdoctoral Fellowship in the Center for African and African American Studies.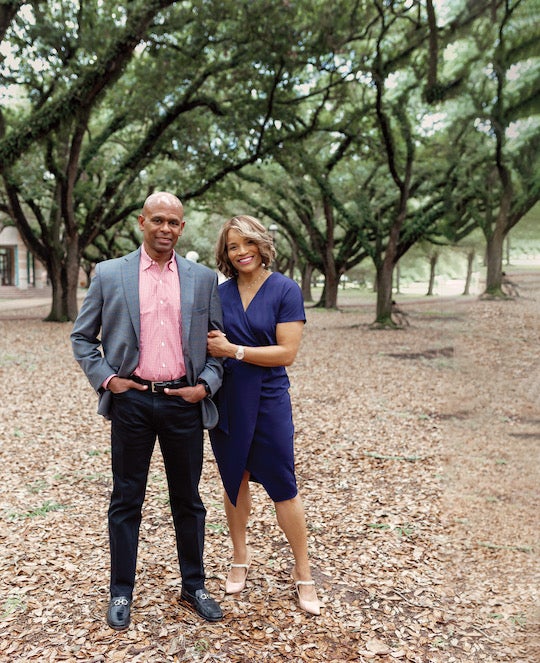 Gee '86, a member of the humanities advisory board and the Rice Board of Trustees, and his wife, Terri, are long-standing champions of the humanities at Rice. The Dr. Anthony B. Pinn Postdoctoral Fellowship is intended to recruit the best and brightest scholars from the humanities and social sciences whose research is pivotal to African and African American Studies.
"We recognize the vital significance of African and African American studies in today's world," Gee said. "Our donation reflects our firm conviction that one should actively back the causes close to their heart, and this field is undeniably one of them."
"Rice is deeply grateful for Terrence and Terri Gee's support of the Center for African and African American Studies, and of Rice in general," President Reginald DesRoches said. "Because of their generosity, we will be able to elevate the center onto an international stage and enhance Rice's overall reach and impact."
Gee said his hope is that this hybrid endowment will attract rising academic stars who will launch the center into prominence and pave the way for more support.
"We wanted to invest in rigorous scholarship and dedicated, emerging scholars," he said. "There is no better place to make that investment than Rice University, and we encourage others to do the same."
In addition to supporting this vision, Gee said he is pleased to honor the work of Anthony Pinn, the Agnes Cullen Arnold Professor of Humanities, professor of religion and founding director of CAAAS, by naming the endowment after him.
"The Center for African and African American Studies is positioned to make major curricular and research contributions that give Rice wide-ranging recognition, and the gift from Terrence and Terri Gee will go a long way in helping the center become a prime location for innovative work," Pinn said. "I am particularly honored and grateful to have this fellowship in my name. I'm humbled by their thoughtfulness."
A native of Houston, Gee has been a member of Rice's Humanities Advisory Board since 2013 and a Rice trustee since 2017. He also has been a staunch supporter of interdisciplinary scholarship at the university throughout the years, helping start various initiatives like the Civic Humanist and BrainSTEM programs.
Gee spent more than 20 years at Accenture, the global management and technology consulting firm. He is currently the chief information officer at privately held Coca-Cola Beverages Florida, the fourth-largest Black-owned business in the United States.
To learn more about giving opportunities at Rice, visit giving.rice.edu.