Steven Murdock, founding director of Rice University's Hobby Center for the Study of Texas who served as director of the U.S. Census Bureau and state demographer of Texas, died April 7. He was 75.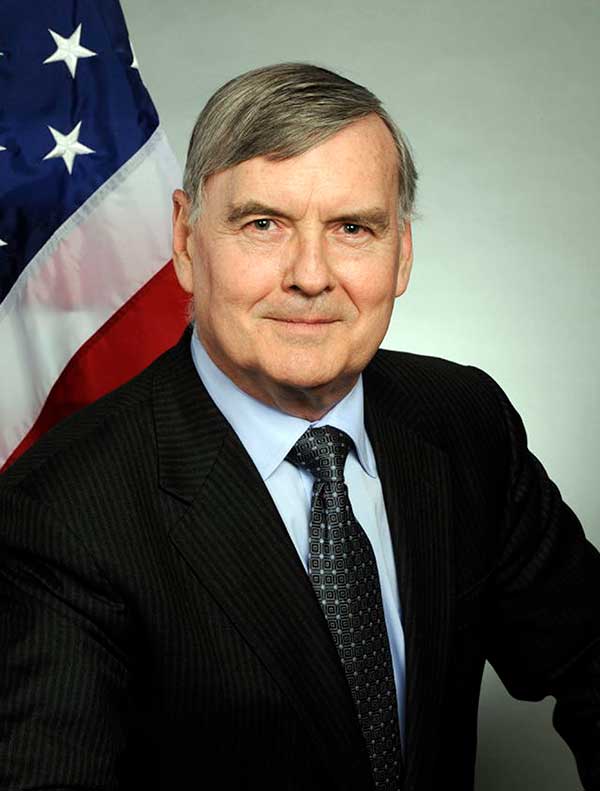 A highly regarded scholar, Murdock wrote dozens of books and nearly 50 academic journal articles about the changing racial, education and income characteristics of Texas and the U.S.. Murdock spent nearly a decade at Rice, where he was the Allyn and Gladys Cline Chair in Sociology until his retirement in 2019.
"Steve was a titan of demography and a highly accomplished researcher who took the time to share his passion with students and the public alike," said Rice Provost Amy Dittmar. "I'm grateful for his influence at Rice and the insights he brought from his wealth of experience."

"Steve's impact on demography in the state of Texas is unmatched, both in terms of how his research influenced policy as well as all of the students he mentored who went on to make sure demographic data helped shape decisions all over the state," said Rachel Kimbro, dean of Rice's School of Social Sciences.

"When Steve first came to Rice, he had already had a long and celebrated career," said Jim Elliott, professor and chair of the Department of Sociology in Rice's School of Social Sciences. "In the many roles Steve held throughout his life, he was a passionate advocate for the needs of working-class Americans — especially when it came to improving access to educational opportunities and health services for underserved communities. He was a leader, an educator, an expert witness and a trusted man of letters and numbers. He truly made a difference, and will be missed by his colleagues and friends here at Rice and beyond."
Murdock served as the first state demographer of Texas from 2001-2007, appointed by former Gov. Rick Perry. He made dozens of presentations each year to Texas legislators, superintendents of education and other academics on the growth and changing characteristics of Texas' population. He was nominated by President George W. Bush to serve as director of the Census Bureau in 2007, and held the position from January 2008-January 2009.

"Throughout his career, Steve garnered the respect of leaders of all persuasions — working closely with former Democratic Lt. Gov. Bill Hobby and former Republican Gov.-then-President George W. Bush," said Michael Cline, the state demographer of North Carolina who served as associate director of the Hobby Center alongside Murdock. "Anyone who worked with him knows that he could be a hard driver, but his method had a purpose — to ensure that analyses withstood scrutiny and decision-makers had the best information available."
In addition to numerous academic and professional accolades for scholarly and professional work, Murdock was named one of the 50 most influential Texans by Texas Business in 1997 and one of the 25 most influential Texans by Texas Monthly in 2005.
Before coming to Rice, he was a professor and head of demographic studies at Texas A&M University for 25 years and professor and head of population studies at the University of Texas at San Antonio for 10 years. Throughout his academic career, he supported and advised scores of Ph.D. students.
Murdock, born in Fergus Falls, Minnesota, on June 2, 1948, is survived by his spouse of 27 years, Mary Zey of Austin; stepson James Collins Ferrell of Houston; grandson George Collins Ferrell; sister and brother-in-law Joanne and Roger Lonbaken of Pierre, South Dakota; and brother and sister-in-law Lee and June Murdock of Grand Forks, North Dakota.
A memorial service will be held April 29 from 5-7 p.m. at Weed-Corley-Fish Funeral Home in Lakeway, Texas. Memorial contributions may be made to the Steve Murdock and Mary Zey Scholarship Fund for Ph.D. students of demography and population studies at UTSA.
More details on the arrangements are available online at https://www.legacy.com/us/obituaries/name/steven-murdock-obituary?id=51598692.