As the U.S. House of Representatives continues to debate over who its next speaker will be, Rice University political scientist Mark Jones is available to discuss how the high-stakes fight impacts the Republican and Democratic parties.

"The failure of the House Republican conference to resolve its differences in private and force multiple failed floor votes makes House Republicans look foolish and disorganized, but also has likely weakened their ability to move policy toward the right during the two remaining years of President Biden's term in office," Jones said.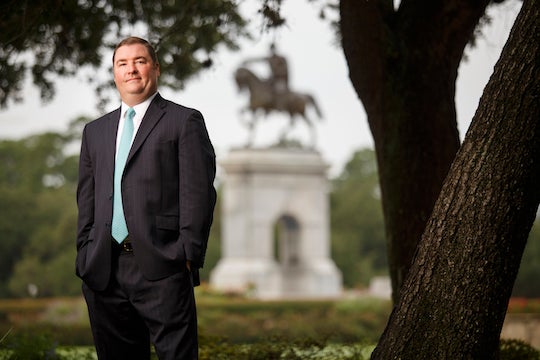 Because of its narrow 222-212 House majority and the political inability of Rep. Kevin McCarthy of California to seek Democratic support in the hyper-polarized Congress, Jones said the Republican Party finds itself being held hostage by a small group of extreme legislators who are more concerned with advancing their personal and ideological agendas and disrupting the governing process than doing what is in the best interest of their party, constituents and country.

"The principal results of the holdouts' resistance to date has been the humiliation of McCarthy and an erosion of the image, unity and likely effectiveness of the U.S. House Republican conference over the course of the next two years," Jones said. "Whoever becomes speaker, whether McCarthy or someone else, will have a difficult job ahead of them in healing all of the wounds which have been created over the past month — if not longer — and then trying to run the U.S. House with the barest of majorities where a half-dozen Republicans can block the majority will absent Democratic support."

Jones broke down the differences between the race for U.S. House speaker and Texas House speaker in a Jan. 4 op-ed in the Houston Chronicle .

"Phelan has something McCarthy doesn't have, and considering the hopelessly tribalist partisan politics of Washington, D.C., these days, could probably never have: Democratic support," Jones wrote. "Phelan knows his reelection as speaker of the Texas House on Jan. 10 is a lock while McCarthy flails embarrassingly because, at least for the time being, the Texas House is still not like the U.S. House in several important ways."

Jones, the Joseph D. Jamail Chair in Latin American Studies, professor of political science and
a fellow in political science at Rice's Baker Institute for Public Policy, is a Texas and U.S. political expert and has been quoted widely in local, state and national publications. To schedule an interview, contact him directly at mpjones@rice.edu or 832-466-6535.