Shawn Miller will join Rice as associate provost for digital learning and strategy , effective Nov. 1, reporting directly to the provost.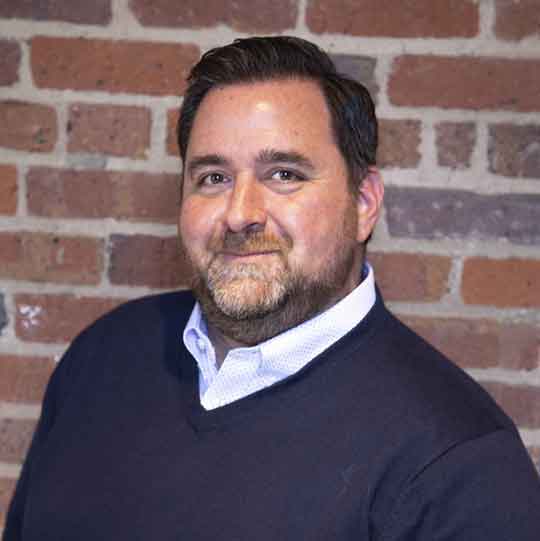 Miller comes to Rice from Duke University, where he held several leadership positions, most recently associate vice provost and chief of staff for learning innovation. Miller previously served as Duke's interim associate vice provost for digital education and innovation from 2021-23. For six years, he was director of Duke Learning Innovation, which he co-designed and launched. He began working for the university in 2006 as an academic technology consultant. Early in his career, he led the effort to establish the University of Texas at El Paso's first learning management system.
Along with 20 years of professional experience in digital education, Miller brings his perspective as a former working, first-generation college student. Miller's experiences pursuing his college education while working inspired him to introduce hybrid learning and more robust, effective forms of distance and online learning.
"I've spent the better part of my career helping universities transform and change to better serve their students," Miller said. "I look forward to leveraging my skills to empower Rice's community of scholars, researchers and learners to transform themselves, their communities and others through education."
In his new role, Miller will be the key steward of Rice's digital strategy, leveraging best practices already in place across the university as well as introducing new approaches and collaborations to be scaled.
"Shawn Miller is an internationally recognized leader in the digital learning and online education space," said Joshua M. Kim, director of online programs and strategy at Dartmouth College and senior fellow at the Center for New Designs in Learning and Scholarship at Georgetown University. "His move to a new leadership role at Rice is a very significant development within our education innovation community."
Matthew Rascoff, vice provost for digital education at Stanford University and Miller's former colleague at Duke, described Miller as a "compassionate change-maker who exemplifies the values of higher education and is unafraid to help institutions and people evolve so that we might better live up to them, always in his signature caring, empathetic, unassuming way."
"I could not be more pleased that the Rice team sees the potential of his expertise in digital learning to help fulfill the university's mission," Rascoff said. "I can't wait to see what Rice can achieve with Shawn's wise counsel."
Miller led Duke to scale access to experimental digital tools, design and launch a digital publishing platform for learning, move thousands of faculty and students from a legacy learning management system to a new one, establish and build on a partnership with Coursera, help launch the first undergraduate curriculum and faculty development efforts at Duke Kunshan University in Jiangsu, China, and establish Duke's own next-generation digital learning environment.
"Shawn is a national leader in digital innovation and has a deep understanding of digital learning as well as proven experience in building a sustainable, long-term strategy for innovation and developing an integrated approach across the university," said Howard R. Hughes Provost and executive vice president for academic affairs Amy Dittmar. "I am excited to work with Shawn as he leads Rice to enhance digital education for current students and look forward to seeing more professionals in Houston and around the world benefit from a Rice education as a result of his efforts."
Learning Innovation was honored with the Duke Presidential Award in 2022 for its work to design, launch and sustain thousands of online courses during the pandemic. Under Miller's leadership, the team developed the university's Flexible Teaching Initiative and resources during COVID-19, impacting a record number of faculty and students and putting a renewed focus on well-being. The team offered workshops and new resources focused on creating inclusive and equitable classes.
Through Learning Innovation's efforts, noncredit online learning grew to nearly 10 million students worldwide. Many experimental online offerings grew into micro-credentials and robust experiences that appealed to Duke's professional schools, Miller said.
"We're fortunate to have Shawn join Rice and grow Rice's online course offerings and capacity for digital innovation," said C. Fred Higgs III, chair of the search committee, vice provost for academic affairs and the John and Ann Doerr Professor of Mechanical Engineering. "His role is key in expanding the university's reach regionally, nationally and internationally."

Miller earned his bachelor's degree in English-creative writing and his master's degree in professional writing and rhetoric from the University of Texas at El Paso. Miller decided not to complete a Ph.D. in rhetoric and composition, instead choosing an alternative academic career working alongside faculty and students to improve learning through digital education.
Executive search firm Heidrick & Struggles conducted the search, aided by a 10-member search committee.