Michelle "Mickey" Stevenson will join Rice as assistant vice president for research integrity, effective April 17.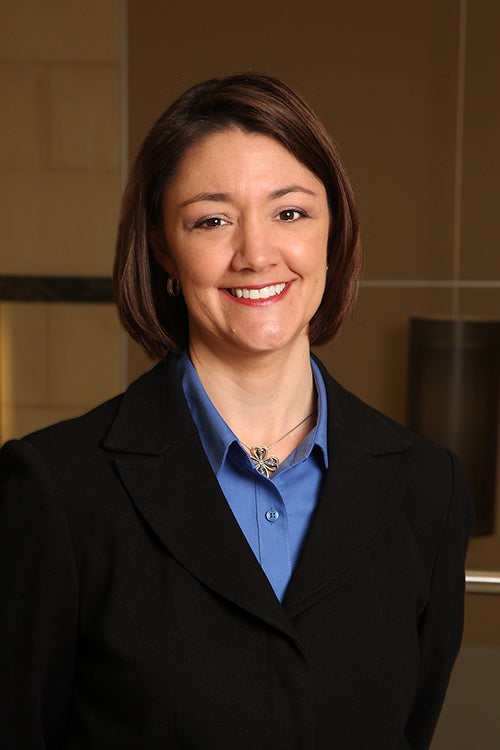 Stevenson comes to Rice from the University of Texas at San Antonio, where she has served as senior associate vice president for research integrity and infrastructure and has overseen research compliance and ethics since 2012. She was responsible for the overall management of, and leadership in, research ethics, research compliance, laboratory safety and core research facilities.
Stevenson and her team assisted researchers in meeting the regulatory requirements associated with conducting research while reducing the administrative burden to enable research excellence. Areas of research compliance responsibility included the protection of human subjects, care and ethical use of laboratory animals, management of conflicts of interest, research security and biosafety. She also served as the research integrity officer.
At Rice, Stevenson will be the subject matter expert for research compliance and provide strategic leadership for the Office of Research Integrity supporting the visions of the president and vice president for research . She will facilitate research and development activities to maintain Rice's aggressive competitive position in research through the expansion of the university's research initiatives.
"Mickey is a keen, high-capacity leader with the drive and insight to take research at Rice to the next level," said Vice President for Research Ramamoorthy Ramesh. "She will be a tremendous resource for our faculty researchers as they confront complex problems in energy, the environment, health care and computing."
Stevenson will establish collaborative working relationships with faculty, staff and students to achieve research goals while ensuring alignment with regulatory requirements and university policies.
At UTSA, Stevenson held a variety of additional leadership roles, including associate vice president for sponsored programs administration, assistant vice president for research integrity and director of ethical conduct of research, intellectual property and sponsored programs. She is also an instructor in the Department of Psychology.
Stevenson earned her doctorate in human development and family studies from the University of North Carolina at Greensboro and a Bachelor of Arts in psychology from North Carolina State University. She has been designated as a certified compliance and ethics professional (CCEP) by the Compliance Certification Board. Prior to moving to Texas, she taught at Virginia Polytechnic Institute and State University, where she was an assistant professor of adult development and aging.