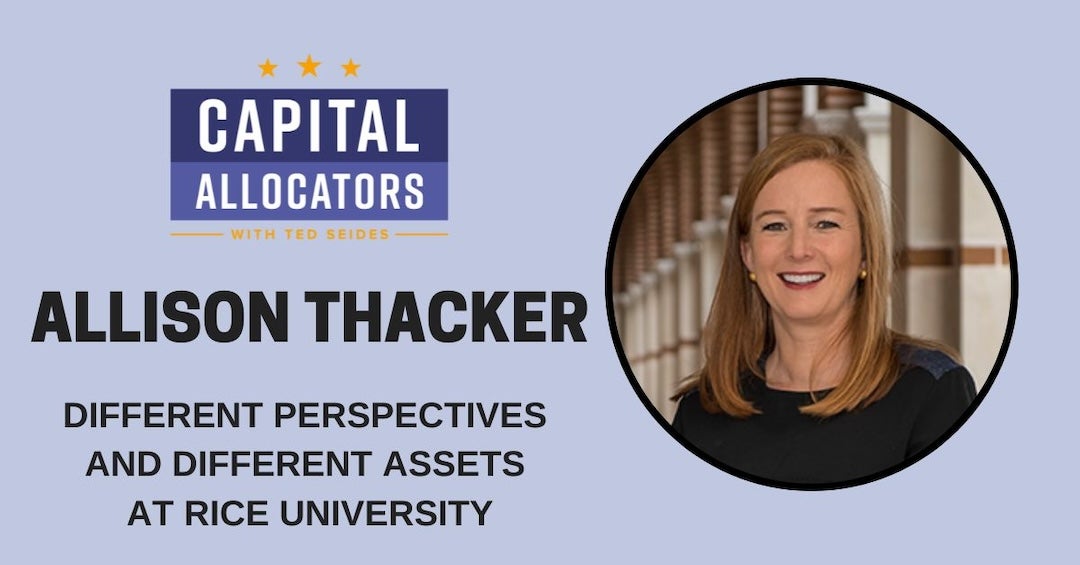 Allison Thacker, president and chief investment officer of the Rice Management Co., recently joined host Ted Seides on the "Capital Allocators" podcast where the two spoke at length about Thacker's experience in the institutional investment industry among numerous other topics.
Thacker joined Rice in 2011 and oversees the university's $8 billion endowment, which ranks in the top 20 endowments of private research universities in the U.S. and funds over 40% of the university budget. Prior to joining Rice, Thacker spent 11 years with RS Investments, a San Francisco-based investment firm specializing in public equities.
During the conversation titled "Different Perspectives and Different Assets at Rice University," Thacker shared her financial insights from experience as both a direct investor and endowment manager with details regarding Rice's unique portfolio.
To listen, click here.