Rice University President Reginald DesRoches and Professor Lydia Kavraki have been elected to the American Academy of Arts and Sciences, the nation's foremost society of scholars.
DesRoches and Kavraki are among nearly 270 members to be inducted into the academy this year, joining a tradition of honoring excellence and leadership across disciplines and practices. Established in 1780 during the American Revolution, the academy includes Benjamin Franklin, Alexander Hamilton, Ralph Waldo Emerson, Albert Einstein, John F. Kennedy and Martin Luther King Jr. among its ranks. In addition, the academy is an independent policy organization with a wide-ranging, multidisciplinary agenda.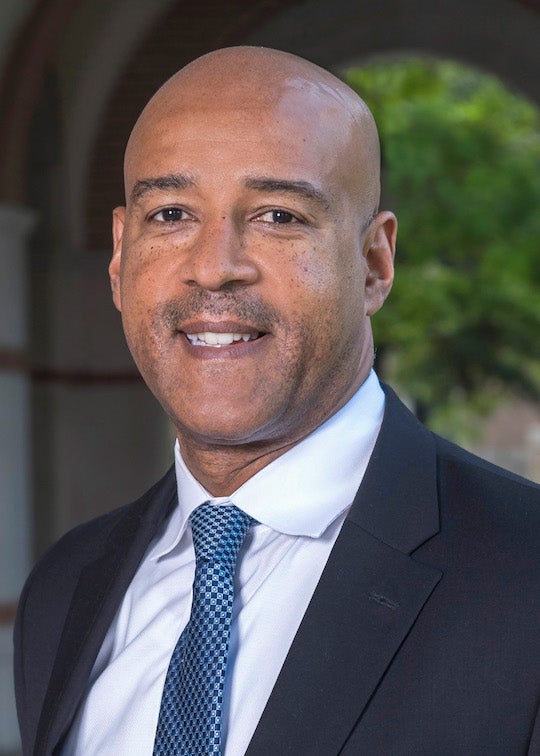 DesRoches is Rice's eighth president and a professor of civil and environmental engineering and mechanical engineering. Prior to beginning his tenure as president in 2022, he served as Rice's Howard Hughes Provost and William and Stephanie Sick Dean of the George R. Brown School of Engineering. His leadership track record demonstrates a commitment to fostering research innovation, collaboration and excellence.
As a scholar, DesRoches focuses on resilient infrastructure design from an interdisciplinary standpoint. DesRoches is a member of the National Academy of Engineering and a fellow of the American Society of Civil Engineers and its Structural Engineering Institute. His work is highly cited and has earned numerous accolades, including the 2018 Earthquake Engineering Research Institute Distinguished Lecturer Award, one of the highest honors in the field.
"I am honored to become part of such a historic and renowned society made up of some of the world's most innovative thinkers and scholars," DesRoches said. "With this membership, I hope to advance solutions to pressing problems and elevate Rice's reputation in doing such work across our university both individually and collaboratively."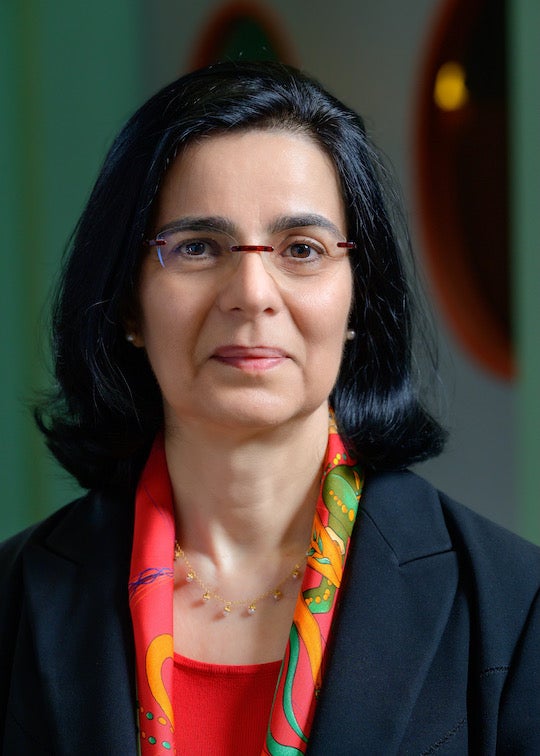 Kavraki, the Noah Harding Professor of Computer Science and a professor of bioengineering, mechanical engineering and electrical and computer engineering and director of Rice's Ken Kennedy Institute, works in artificial intelligence with an emphasis on applications in robotics and biomedicine. She has made significant contributions to high-dimensional-systems motion planning, including the development of the Open Motion Planning Library. Her research in computational robotics seeks to enable robots to work with people and in support of people in real-world contexts such as hospitals and homes.
In the biomedical field, Kavraki's efforts focus on the development of computational tools for modeling biomolecular structure and function, informing immunotherapy and drug discovery. Her research has earned funding from the National Science Foundation, the National Institutes of Health, the Cancer Prevention and Research Institute of Texas and NASA.
Kavraki is a member of the National Academy of Medicine. She is the recipient of numerous awards and distinctions, including recognition as a fellow of the American Association for the Advancement of Science, the Association for the Advancement of Artificial Intelligence and the American Institute for Medical and Biological Engineering.
"I am thrilled at the news," Kavraki said. "The academy's commitment to 'multidisciplinary, nonpartisan research' to solve global challenges especially resonates with me. It is an incredible honor to have the opportunity to work with such a group. I am grateful for the support of my family and colleagues and for the vibrant environment that Rice University has provided to me over the years. I couldn't have done it without them."
In a speech announcing this year's members, American Academy President David Oxtoby expressed his hope that "every new member celebrates this achievement and joins our work advancing the common good."
Nancy Andrews, chair of the board of directors of the academy, noted that it sought, from "its earliest days, … members who would help address issues and opportunities confronting a new nation."
"We feel a similar urgency and have elected a class that brings diverse expertise to meet the pressing challenges and possibilities that America and the world face today," Andrews said.
About Rice:

Located on a 300-acre forested campus in Houston, Rice University is consistently ranked among the nation's top 20 universities by U.S. News & World Report. Rice has highly respected schools of Architecture, Business, Continuing Studies, Engineering, Humanities, Music, Natural Sciences and Social Sciences and is home to the Baker Institute for Public Policy. With 4,552 undergraduates and 3,998 graduate students, Rice's undergraduate student-to-faculty ratio is just under 6-to-1. Its residential college system builds close-knit communities and lifelong friendships, just one reason why Rice is ranked No. 1 for lots of race/class interaction and No. 1 for quality of life by the Princeton Review. Rice is also rated as a best value among private universities by Kiplinger's Personal Finance.