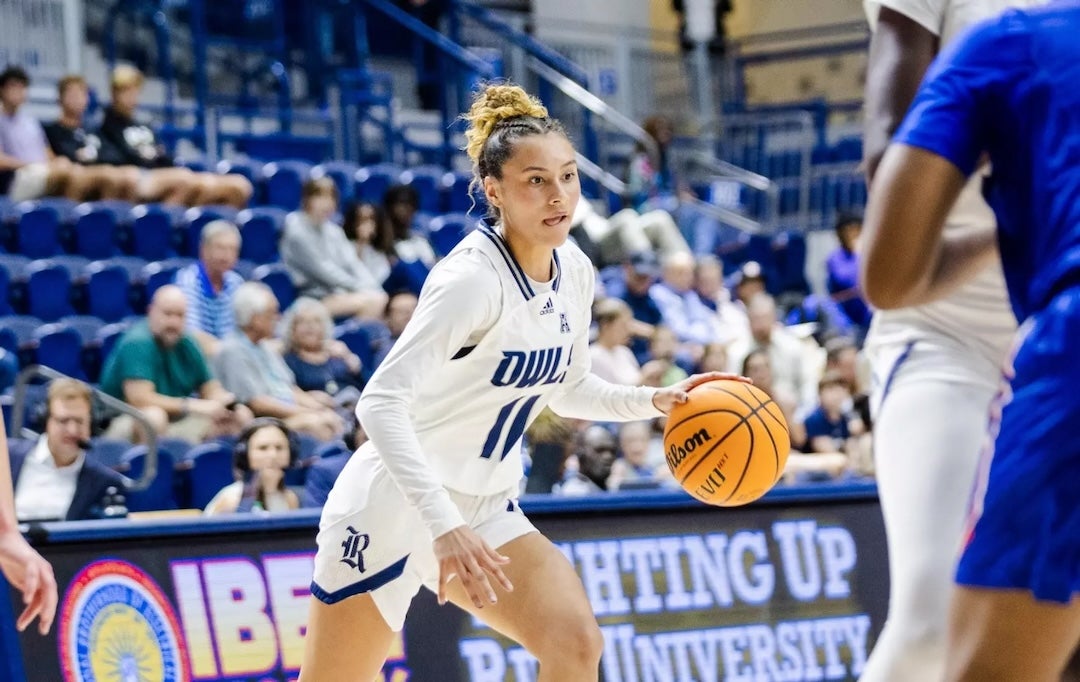 The Rice Owls men's and women's basketball teams kicked off the 2023 season with convincing wins at Tudor Fieldhouse this week.
The women's team allowed only two made field goals during the first half en route to a 70-38 victory over Houston Christian University Nov. 6, while the men's team defeated crosstown foe St. Thomas 101-57 Nov. 7 with 13 players contributing to the scoreboard.
Dominique Ennis led the women's team with 14 points, including a 4-of-6 3-point shooting display. Malia Fisher added nine points, 10 rebounds, three blocks, three steals and an assist. Fatou Samb added seven points, while Shelby Hayes finished with seven points and four rebounds.
For the men's team, Sam Alajiki scored a team-high 17 points behind a perfect 5-for-5 from 3-point range, while Max Fielder recorded a double-double, scoring 16 points and grabbing 11 rebounds in addition to recording six assists.
Fiedler also started his 104th game at Rice, tying D'Wayne Tanner (1986-90) for the fifth most in school history.
To read more, visit riceowls.com.