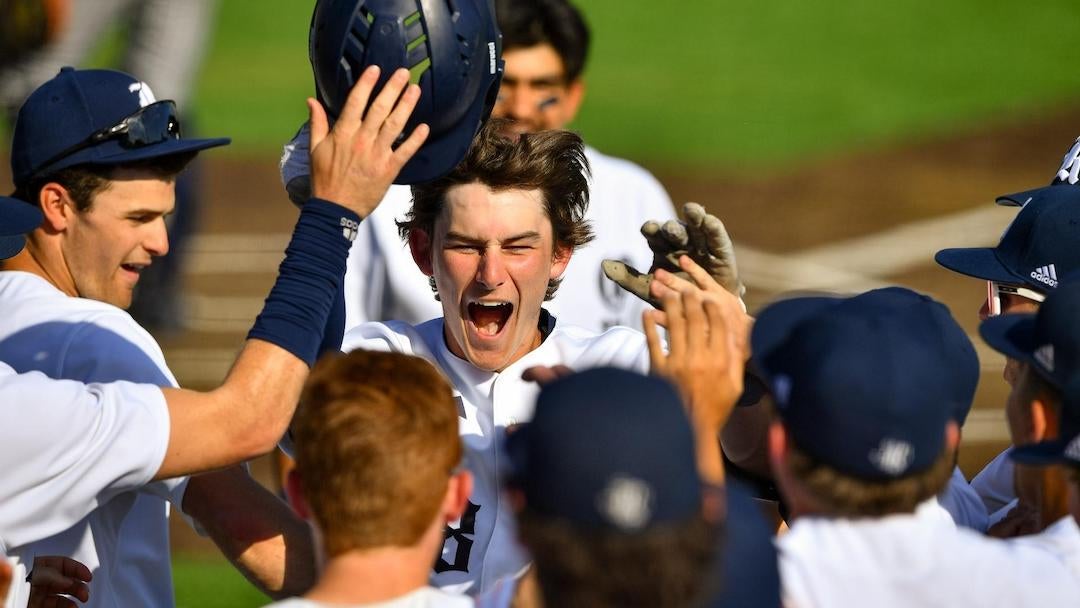 A walk-off run by freshman infielder Ben Royo secured a spot in the Conference USA Tournament for Rice, as the Owls took down Florida International University 2-1 in the second game of the team's final regular season series at Reckling Park May 19.
The strong defensive performance came one night after the Owls won a 9-7 shootout against the Panthers in the series opener. Rice's chances of making the tournament — which it is hosting — came down to this series, as the Owls held the same conference record as FIU coming in.
Eighth-seeded Rice will face top seed Dallas Baptist University in the opening round of the double-elimination tournament at 4 p.m. Wednesday at Reckling Park.
To read more, visit RiceOwls.com.