HOUSTON – (July 24, 2023) – At last week's 10th annual Learning @ Scale (L@S) conference in Copenhagen, OpenStax, an educational initiative from Rice University, unveiled a project designed to solve one of the trickiest challenges in education research: facilitating research projects about equity in education while also preserving student privacy and protecting sensitive learner demographic data. 
"If we want to support success for all students equitably, we need to understand, design for, and continuously measure how our tools work to support all learners, especially those from underrepresented and marginalized groups," said Kathi Fletcher, OpenStax's director of fairness, accountability, transparency and ethics. "Our research endeavors help us illuminate the path forward to creating resources that serve all students." 
OpenStax Kinetic, a platform that enables researchers to connect with learners studying curricular content in their authentic learning environments, will open up a new researcher portal that uses a secure and privacy-preserving data enclave model to make equity research possible this fall. The new data enclaves advance educational research, promoting in-depth analysis of sociodemographic trends impacting learning outcomes while safeguarding data privacy. It has the potential to provide valuable insights into inequities in education, inspiring processes on how best to leverage scientific evidence to support instruction for students from diverse backgrounds.
"The experience of underrepresented and marginalized learners can get lost in the data," said Debshila Basu Mallick, OpenStax's director of research. "When it's impossible to drill down by demographics, it's impossible to investigate how learning technologies work for students from different backgrounds."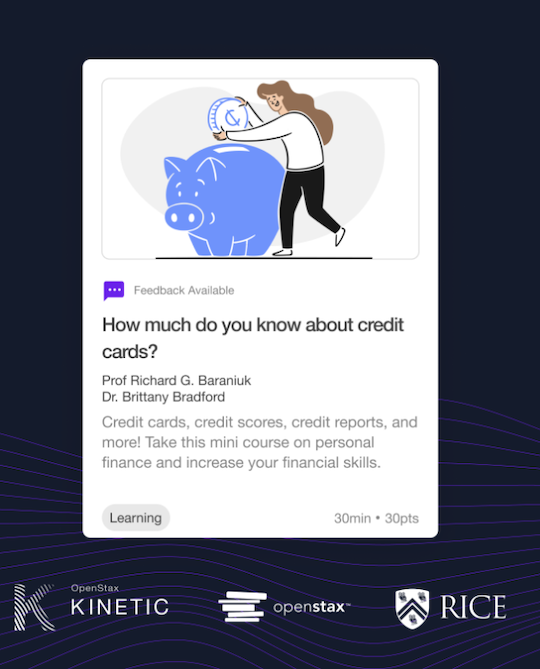 With a data enclaves model, researchers receive results without ever viewing individual student data or exporting it from the platform. The model has been used in other domains such as healthcare, but it's a new approach in education research, and Basu Mallick said it could be a game changer for research projects focused on equity. 
"The learning and education research fields are deeply exploring how we can leverage research to make education more effective for all students," she said. "There's been great momentum around releasing open datasets to advance education research. However, to protect data privacy, these datasets mask learner characteristics critical for addressing questions of educational equity. Through the Kinetic data enclaves, researchers can securely analyze the breadth of important learner characteristics that impact learning experiences and outcomes."
The team also presented research at L@S that utilized the OpenStax Kinetic platform, including results from a new project targeting gaps in financial literacy education.
Kinetic Research Scientist Brittany Bradford, supported by Kinetic Product Manager Iris Gonçalves, discussed new research that shows there are existing knowledge gaps in financial literacy among young adults, and even after those gaps are filled, there's difficulty translating knowledge into behavior. 
Bradford also presented her research into STEM outcomes: tracking the key childhood experiences that predict interest and career success in STEM. "This work has implications for future STEM educators," Bradford said. "I see this work informing program development designed to better prepare students for STEM careers and increase diversity in STEM." 
To learn more about the OpenStax research team's projects, visit https://openstax.org/research.