HOUSTON – (Aug. 15, 2023) – The first 12 chapters of the textbook Organic Chemistry: A Tenth Edition are now freely accessible to students through OpenStax, an educational initiative of Rice University. On Sept. 20, students and faculty will have free access online to the full version of this historically costly textbook that is a required material for organic chemistry courses nationwide.
OpenStax is also providing free, aligned supplemental resources, including lecture slides, test items and a solution manual on their website. For those preferring print materials, the textbook will be available to purchase at an affordable price in hardcover and paperback.  
The author of the text, Cornell University professor emeritus John McMurry, chose to publish the upcoming 10th edition with OpenStax as a tribute to his son, Peter McMurry, who died in 2019 after a long battle with cystic fibrosis.   
"To make this possible, I am not receiving any payment for this book, and generous supporters have covered not only the production costs, but also have made a donation to the Cystic Fibrosis Foundation to help find a cure for this terrible disease," McMurry said.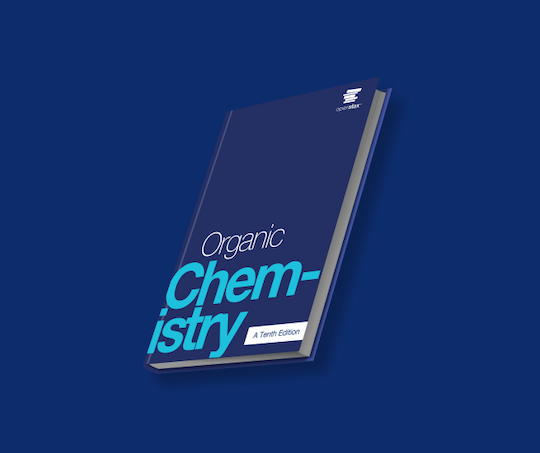 Organic chemistry is one of the most demanding courses for students looking to pursue careers in STEM, including medical professionals. In addition to driving the OpenStax mission of expanding access to educational materials to all students, the acquisition and release of this important title illustrates the potential for open education resources (OER) to facilitate positive change in how students access and interact with their learning materials.  
For students pursuing a career in the sciences, the traditional cost of the text can be prohibitive and often ranging between $200-$350. OpenStax is proud to support students as they work to open the doors to future discoveries and opportunities -- perhaps even to advance a cure for diseases like cystic fibrosis. 
OpenStax enlisted a diverse and representative panel of reviewers to provide multiple perspectives on the revision. In addition, this 10th edition is supported by online diversity, equity and inclusion (DEI) modules. This unique resource is completely free for instructors and students and provides a more comprehensive and inclusive picture of the development and current state of organic chemistry research. 
"We have increasingly diverse students and STEM professionals, but largely a 50-year-old curriculum in many ways," said Rhett Smith, professor at Clemson University and a member of the textbook's reviewer panel. "This is why I started to include more interesting and engaging examples from the literature about how a group of scientists as diverse as our world have contributed to the evolution of organic chemistry as we know it today. These examples became the DEI modules that are part of the instructor resources for the new release of McMurry, a 10th edition in partnership with OpenStax. With the certain popularity of McMurry, I am hopeful that the too-often untold stories found in these modules will become well-known to many students in a modern scientific world of diversity and cooperation."
Looking ahead, OpenStax plans to continue supporting health and science students by releasing a free, eight-volume series of nursing textbooks covering a comprehensive range of nursing topics. 
"On the heels of a recent 2023 Bay View Analytics survey on OER, which showed that 64% of higher education faculty are aware of OER and 22% require OER in their course, this publication of Organic Chemistry: A Tenth Edition, illustrates the rapid uptake and mainstreaming of open resources, benefiting millions of students across a large number of disciplines," said OpenStax Director of Higher Education Anthony Palmiotto.
With the release of Organic Chemistry: A Tenth Edition and the upcoming nursing series, OpenStax continues to lead the way in OER by offering high-quality, peer-reviewed textbooks to support students in their learning journeys while driving systemic change in education. 

Students and faculty can access Organic Chemistry: A Tenth Edition with related resources for free here.