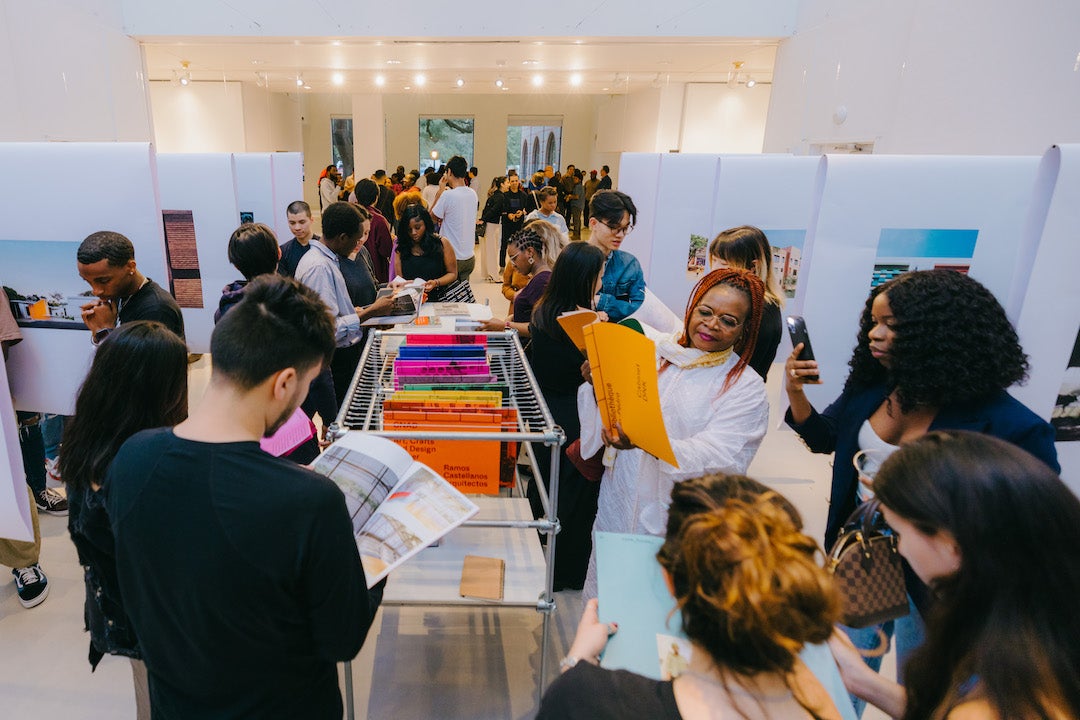 The Rice Architecture student chapter of the National Organization of Minority Architecture Students (NOMAS) hosted a panel and exhibition opening titled "Contextualizing Africa: A Conversation" April 24 at Anderson Hall.
NOMAS Rice strives to enhance the presence of non-Western architecture in the historically Euro-centric teaching methods shared among architectural institutions. In demystifying the abundant architectural accomplishments in Africa, the exhibition aims to illuminate the histories, cultures and traditions encapsulated in various projects.
"We are delighted to host the 'Contextualizing Africa' exhibition and to present it to the Houston public," said Igor Marjanović, the William Ward Watkin Dean of Rice Architecture.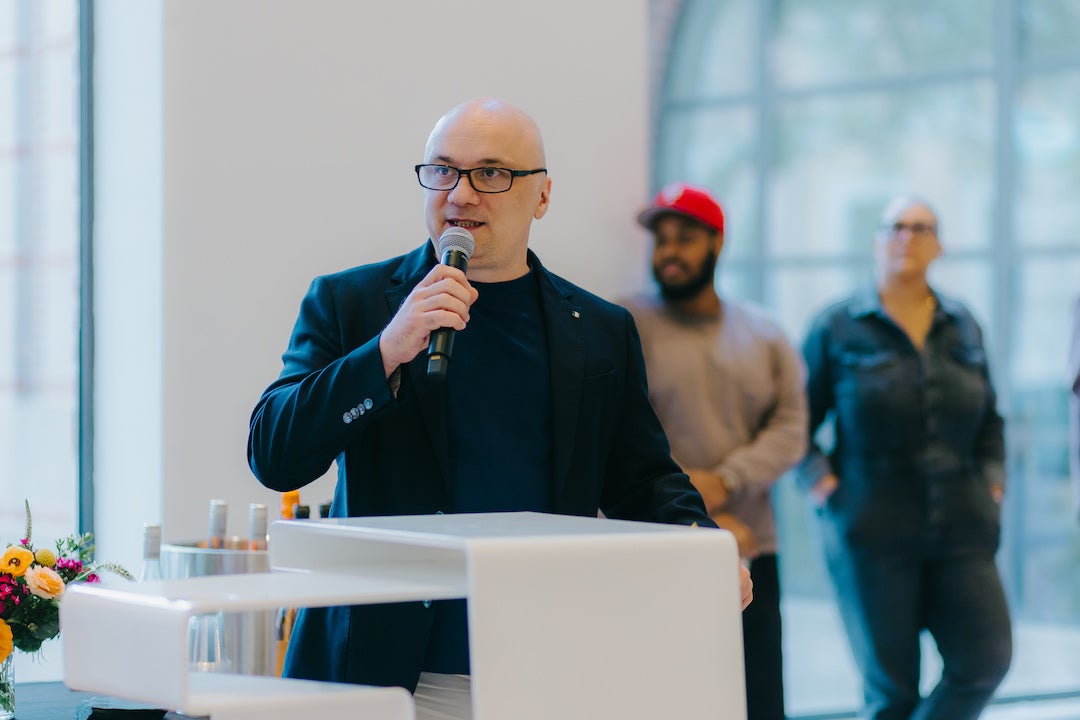 "Africa is both the oldest and also the youngest continent," he said. "Humans first emerged in Africa almost 5 million years ago, subsequently migrating throughout the entire planet. Today, Africa is the home to the world's youngest population, which is why it is perhaps the continent of the future, too. Relatedly, the future of our discipline belongs to our students, and I am indebted to our chapter of the National Organization of Minority Architecture Students — and, in particular, to its fearless president, Isabelle Ndoumy-Kouakou — for spearheading this event. Their dedication to this important project is a meaningful sign that a shared planetary future for the whole of humanity is on the horizon."
Cutting-edge contributions are displayed at the exhibition from Noero Architects, Ramos Castellano Arquitectos, Cave_bureau, Adengo Architecture, Koffi & Diabaté Architectes, DNK, ARK-architecture, Active Social Architecture, Mabeo Furniture and TRANO Architecture. Their contributions portray variations in housing typologies, how the colonial past is represented in public works, what the new era of African architecture and design looks like and much more.
A panel presented prior to the exhibition revolved around the architecture practices of hosts Stella Mutegi and Kabage Karanja of Cave_bureau; Issa Diabaté of Koffi & Diabaté; and Moreno Castellano and Eloisa Ramos of Ramos Castellano Arquitectos. They discussed ways in which context affects their work, whether it be through materiality, technology, representation or more.
Stella Mutegi and Kabage Karanja are the founders of Cave_bureau in Nairobi, Kenya. Their office consists of architects and researchers tackling issues of architecture and urbanism within nature.
Issa Diabaté is a co-founder and managing director of Koffi & Diabaté Architectes in Abidjan, Ivory Coast. Because they work in a tropical environment, their work has a high emphasis on passive solutions and architecture's integration into the environment.
Moreno Castellano and Eloisa Ramos are the founders of Ramos Castellano Arquitectos in São Vicente, Cape Verde. Their work explores materiality and mixed media to shape matters and landscapes.
This exhibition was supported by the Kyle Lasseter Endowment for Diversity in Architecture and the Rice University Student Association Blanket Tax.
The exhibition will remain open until May 7. To learn more, click here.