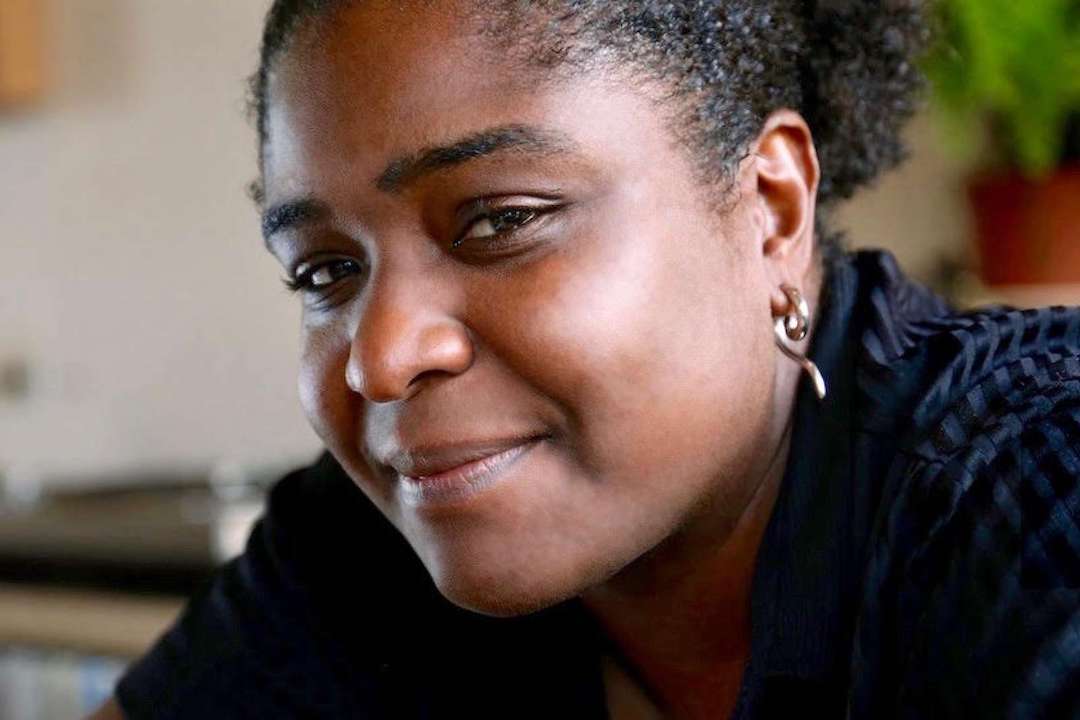 Editor's note: The date of this event has been postponed one day to March 3 due to inclement weather. A previous version of this article listed the date of the event as March 2.
"RETURN," a brand-new sound and light composition by electronic music composer Yvette Janine Jackson, is set to debut at the James Turrell "Twilight Epiphany" Skyspace on Rice's campus the evening of March 3 at 7 p.m.
Lasting approximately 20 minutes, the composition will be played after the Skyspace's daily sunset light sequence from the structure's embedded sound and light system every night through March 19. The experience is free and open to the public with no reservations or tickets required.
An assistant professor in creative practice and critical inquiry in Harvard University's Department of Music, Jackson is known for bringing attention to both social issues and historical events through her electroacoustic radio operas.
"What is the meaning of 'RETURN'? Return to what? From where? Under what circumstances?" Jackson asks in her composer's note describing the work. "The listener is invited to the James Turrell 'Twilight Epiphany' Skyspace to experience a moment of contemplation, reflection and gratitude."
Made possible through a partnership between Rice's Electroacoustic Music Labs (REMLABS) in the Shepherd School for Music, the Moody Center for the Arts and Rice's Arts Initiative Fund, Jackson's composition is the second in a series of four by women composers to activate the Skyspace. Delayed due to the pandemic, this series was developed to celebrate the 100th anniversary of the women's suffrage movement and the ratification of the 19th Amendment in 1920.
"We're excited to be able to showcase the work of these amazing composers at the Skyspace," said Kurt Stallmann, Shepherd School professor and director of REMLABS. "Paired with performances and lectures led by the guest composers, this series is an unparalleled opportunity to augment the learning experience for Rice students and the Houston community."
The series began with a composition from Elainie Lillios in fall 2022; future compositions include works commissioned by Olivia Block and Kyong-Mee Choi set for fall 2023 and spring 2024, respectively.
"The original musical commissions led by REMLABS always have a significant impact on the student body and capture the attention of the Greater Houston community," said Alison Weaver, the Suzanne Deal Booth Executive Director of the Moody. "It's rewarding to give female composers this platform and to see the way it brings people together on Rice's campus."
"RETURN" by Yvette Janine Jackson premieres at the James Turrell "Twilight Epiphany" Skyspace in the Suzanne Deal Booth Centennial Pavilion March 3 at 7 p.m. after sunset. The composition will play each evening following the Skyspace's sunset light show through March 19; attendance is free and open to the public with no reservations or tickets required. For daily sunset times in Houston, visit sunrise-sunset.org/us/houston-tx.