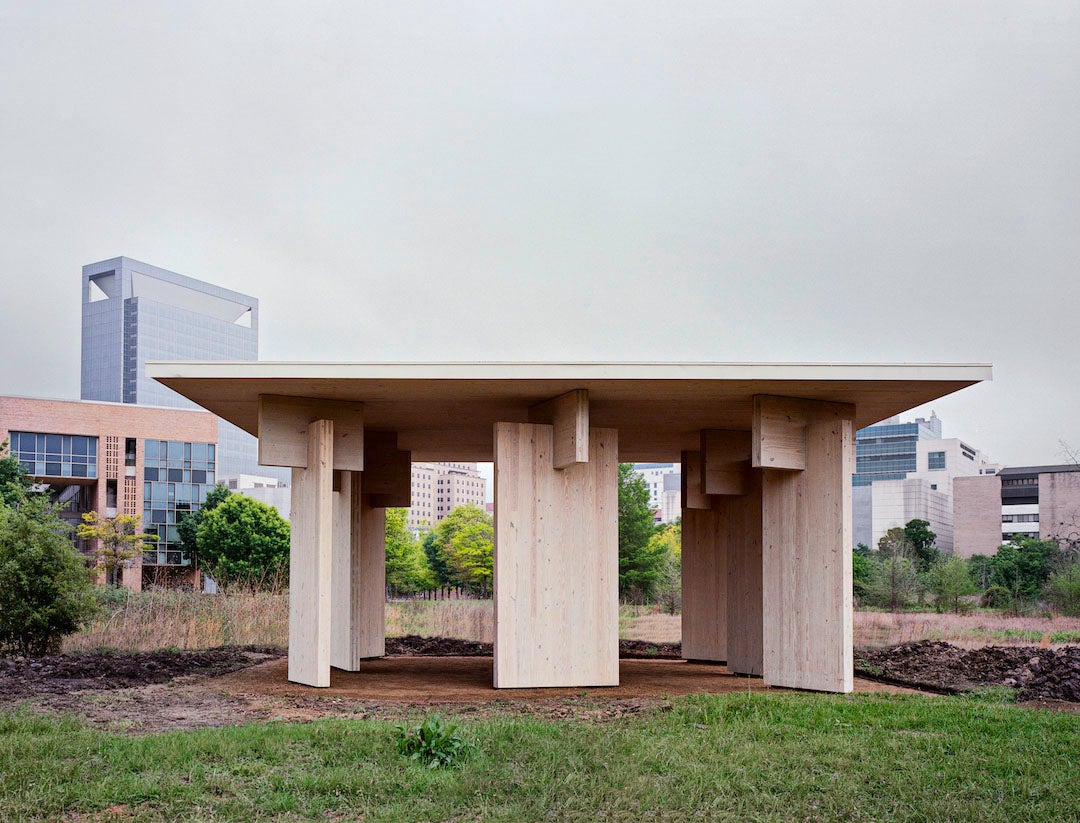 HOUSTON – (April 20, 2023) – A grand opening and dedication of the Johnson Owl Deck, a wildlife observation pavilion within Harris Gully at Rice University, will be held April 27.
Made of cross-laminated timber and located on one of the most biodiverse university campuses in the country, the Johnson Owl Deck represents the first step in creating a world-class natural area while exemplifying the possibilities of a new sustainable construction method. The project was developed in Associate Professor Jesús Vassallo 's wood seminar at Rice Architecture by a team formed by Rice alums Pouya Khadem and Lene Sollie in collaboration with structural engineer Tracy Huynh, and funding was obtained through a federal grant from the U.S. Forest Service plus additional gifts to the Wiess School of Natural Sciences and the Lynn R. Lowrey Rice Arboretum Committee from Judy and Michael Johnson.
What: Johnson Owl Deck dedication honoring Judy G. and Michael L. Johnson.
Who: Rice Architecture and the Wiess School of Natural Sciences .
When: Thursday, April 27 at 4:30 p.m.
Where: Harris Gully (west of Wiess College) on Rice University's campus.
For parking instructions or more information, contact Andrew Bell, media relations specialist at Rice, at andrew.bell@rice.edu or 713-348-6770.